Update: This is an old recipe for Shoofly Cupcakes. I tried it back when I thought I did not like Shoofly Pie. Now I love Shoofly Pie! Shoofly Pie can actually be slightly cakey, and these Shoofly Cupcakes will give you an idea of how it tastes without having to deal with making pie crust.
Also, this recipe makes a lot of cupcakes. You may want to halve it the first go-round.
Old Post
Life is getting back to normal, but I feel a little edgy and am having a hard time making decisions -- especially baking decisions. Everything sounds tasty, but too complicated, too expensive, too rich or too much. I almost took the day off, when what should appear in my email but a note from Louise saying she was typing up a special recipe.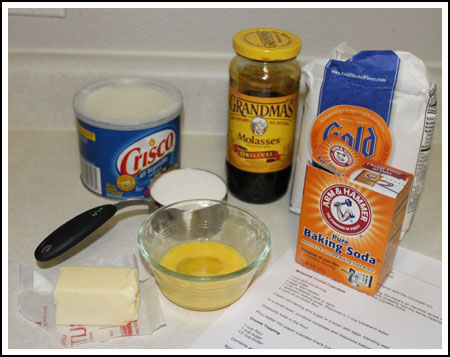 Straight from Pennsylvania, home of coconut eggs, Whoopie Pies, Hershey Bars and The Office, it's Shoofly Cupcakes!
Have I ever mentioned that I don't like Shoofly Pie? Yes, multiple times. But these cupcakes were very tasty and made with ingredients I had on hand here in temporary housing.
And they were simple. You make a quick molasses batter (it's odd looking, until you add the flour)….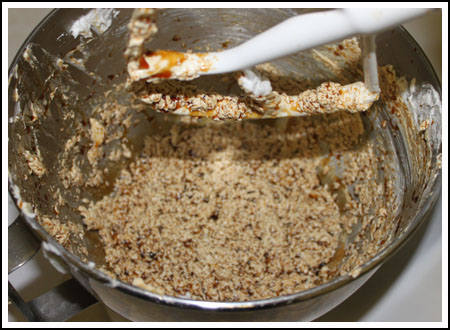 Divvy it up between muffin tins, top it with a crumb made of butter, sugar and flour, then bake.
Shoofly Cupcakes Notes
The result is an interesting looking cupcake with an old fashioned molasses flavor and wonderfully soft crumb. Thanks, shortening! I know lots of people shy away from it, but it's what the recipe called for and I must say it worked beautifully. The molasses gave it the cake plenty of flavor and I didn't miss the salt. Most versions of this recipe don't have salt, and Louise's didn't either.
For the butter in the crumb topping, I used unsalted. Louise doesn't keep salted butter in the house so she uses unsalted too. For my tastes, I think I'd prefer a salted butter in the topping, but I'm not complaining. Thanks to Louise for sending me the perfect recipe for a day like today.
Shoofly Cupcakes (aka Molasses Crumb)
1 cup soft shortening (190 grams)
1 cup sugar (200 grams)
2 large eggs, well beaten
1 cup molasses (dark or light)
1 teaspoon baking soda, dissolved in 1 cup lukewarm water
3 cups all purpose flour (400 grams)
Cream shortening and sugar in a bowl; add eggs, blending well.
In a small bowl, combine molasses and dissolved baking soda and water. Slowly add to the creamed mixture. Gradually beat in the flour. Pour batter into paper cupcake liners ⅔ full.
Crumb Topping:
1 cup flour (130 grams)
1 cup sugar (200 grams)
½ cup salted butter (114 grams)
Combine all ingredients and make into fine crumbs.
Sprinkle crumb topping over each cupcake. Bake at 375 for 25 minutes. Makes 18 cupcakes.
UPDATED: These were good, but this morning I found one that might be better. Taste of Home has a recipe which uses all butter and has just enough salt to ramp up the flavor a bit.