A friend emailed yesterday asking if I had a recipe for butterscotch pie. I did, but couldn't remember which one was the best. Butterscotch pie is Todd's favorite, but I've had varying degrees of success with the recipes I've used. The main problem has always been runniness. Since I wasn't sure which recipe to recommend, I sent my friend a copy of Richard Sax's Midwestern Butterscotch Pie from Classic Home Desserts, then went to the kitchen and tested it myself using my new 7 inch pie dish.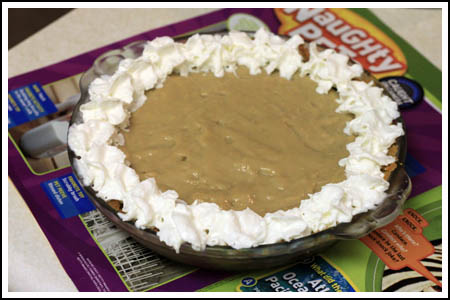 This was a very good pie. The graham cracker crust was perfect and if I can remember, I am going to make it my go-to recipe for graham crusts. As for the filling, it came together quickly and tasted good. My pie was a little on the runny side, but I'd only chilled it for 3 hours and I used low fat milk because it was all I had. For a less runny pie, go with whole milk and chill for the full amount of time. Even if the pie doesn't hold it's shape perfectly, it still tastes great.
Recipe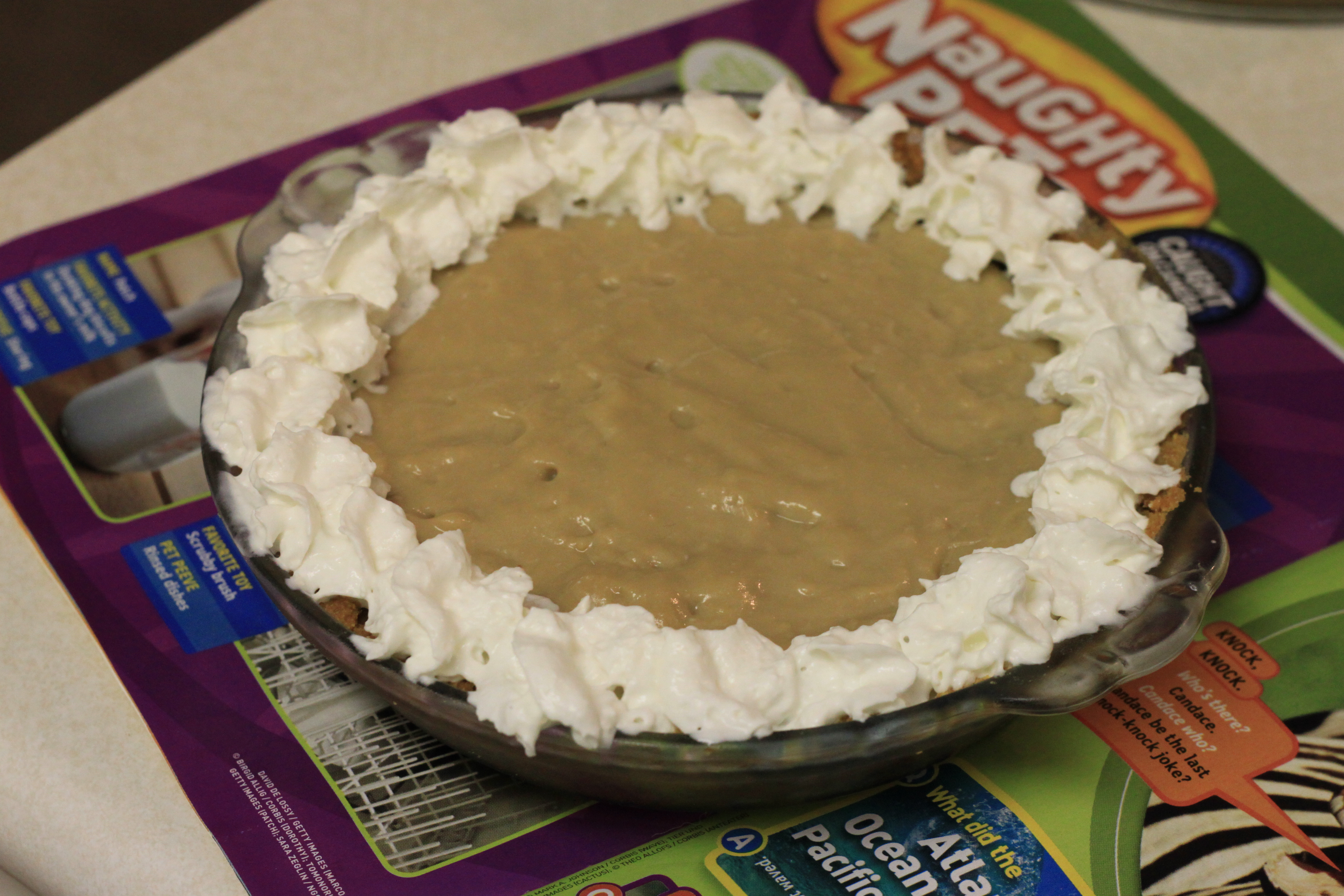 Butterscotch Pie
Butterscotch Cream Pie adapted from Richard Sax's recipe
Ingredients 
Crust:
1 1/2

cups

graham cracker crumbs

2

tablespoons

sugar

6

tablespoons

butter

melted (unsalted)
Filling:
3/4

cup

packed dark brown sugar

1/3

cup

cornstarch

3

cups

whole milk**

4

large egg yolks

Pinch

salt

1 ½

teaspoons

vanilla

2

tablespoons

unsalted butter
Topping: Sweetened whipped cream
2/3

cup

cream whipped with

1

tablespoon

powdered sugar and

1/2

teaspoon

vanilla
Instructions 
Make crust first. Preheat oven to 350 F. Mix the crumbs, sugar and butter. Press evenly into a buttered 9 inch deep dish pie plate reaching up to but not over the rim. Bake for 10 minutes at 350 and let cool completely.

Stir together 1/2 cup of the brown sugar and the cornstarch in a bowl. Stir in 1/4 cup of the milk and the egg yolks; set aside. Bring the remaining 2 3/4 cups milk and the remaining 1/4 cup brown sugar and the salt to a boil in a non-reactive saucepan over medium heat.

When milk is boiling, whisk about 1/4 cup of the hot milk into the egg yolk mixture in bowl. Repeat 2 or 3 times. This helps prevent the eggs from curdling. Scrape the egg mixture into the saucepan and bring to a boil, whisking constantly. Be sure to whisk around the edge of the pan. Boil and whisk for 2 minutes. Strain the custard into a clean bowl. Whisk in the vanilla and butter. Place a sheet of wax paper or plastic wrap directly on the surface to prevent a skin from forming. Cool for about an hour at room temperature, then chill for at least 2 hours.

Pour the cooled custard into the crust. Top with wax paper and chill for a few more hours – preferably overnight.

Make sweetened whipped cream and pipe around edges.