I originally made this pie to celebrate the premiere or the finale (I forgot) of Top Chef Desserts. It's called Pineapple Sour Cream Pie. Like Top Chef, it was a hit! Since then I've played with the recipe a bit and it is SO good. It's different from Millionaire Pie, but it's not the same as cooked pineapple pie either.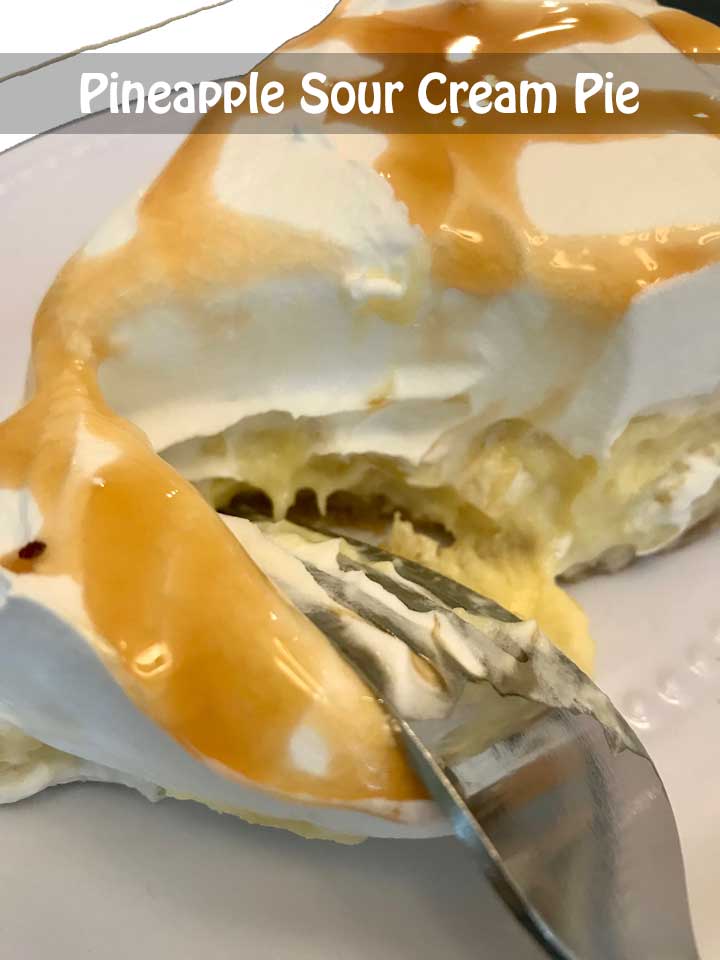 Pineapple Sour Cream does have a cooked filling, but it calls for sour cream. The sour cream gives it a special tartness and very smooth creaminess.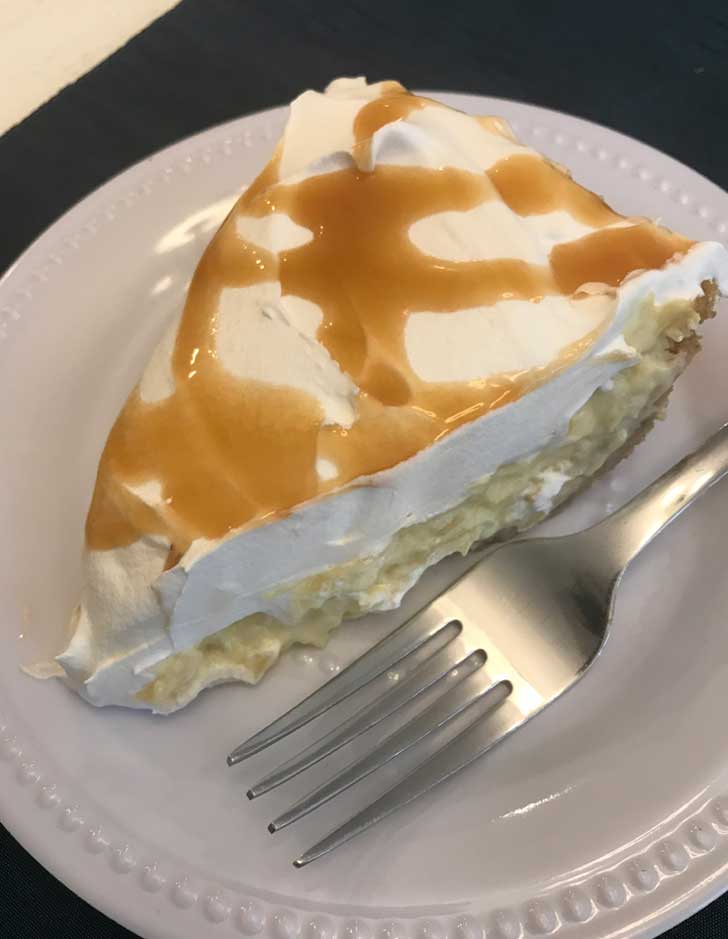 For the filling, you stir pineapple, sugar, sour cream and egg yolks over the stove to make a creamy custard. You then use the leftover egg whites to cover it with a meringue (like in the older pictures) or save the whites for something else and just top it with whipped cream (which in my opinion is better).
For the crust, you can use a traditional pastry crust or a graham cracker crust. Both have their merits. I like the graham crust better.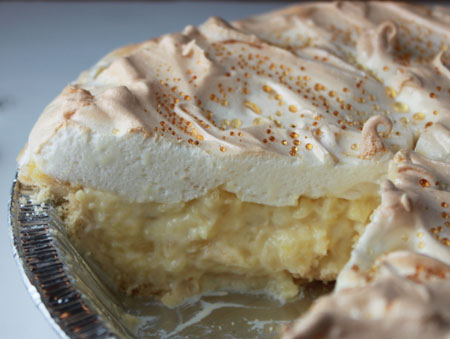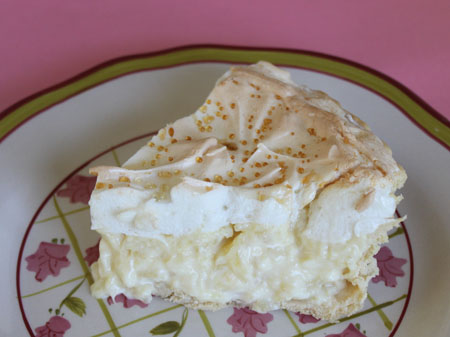 The original meringue version of Pineapple Sour Cream Pie is adapted from a 1997 Better Homes and Gardens. If you like meringue or want a lighter topping, that one is very good. however, I recommend using the graham crust and the sweetened whipped cream. This pie is cheap, easy and may become your new favorite. Just don't try it with light or low fat sour cream or it will not thicken.
Recipe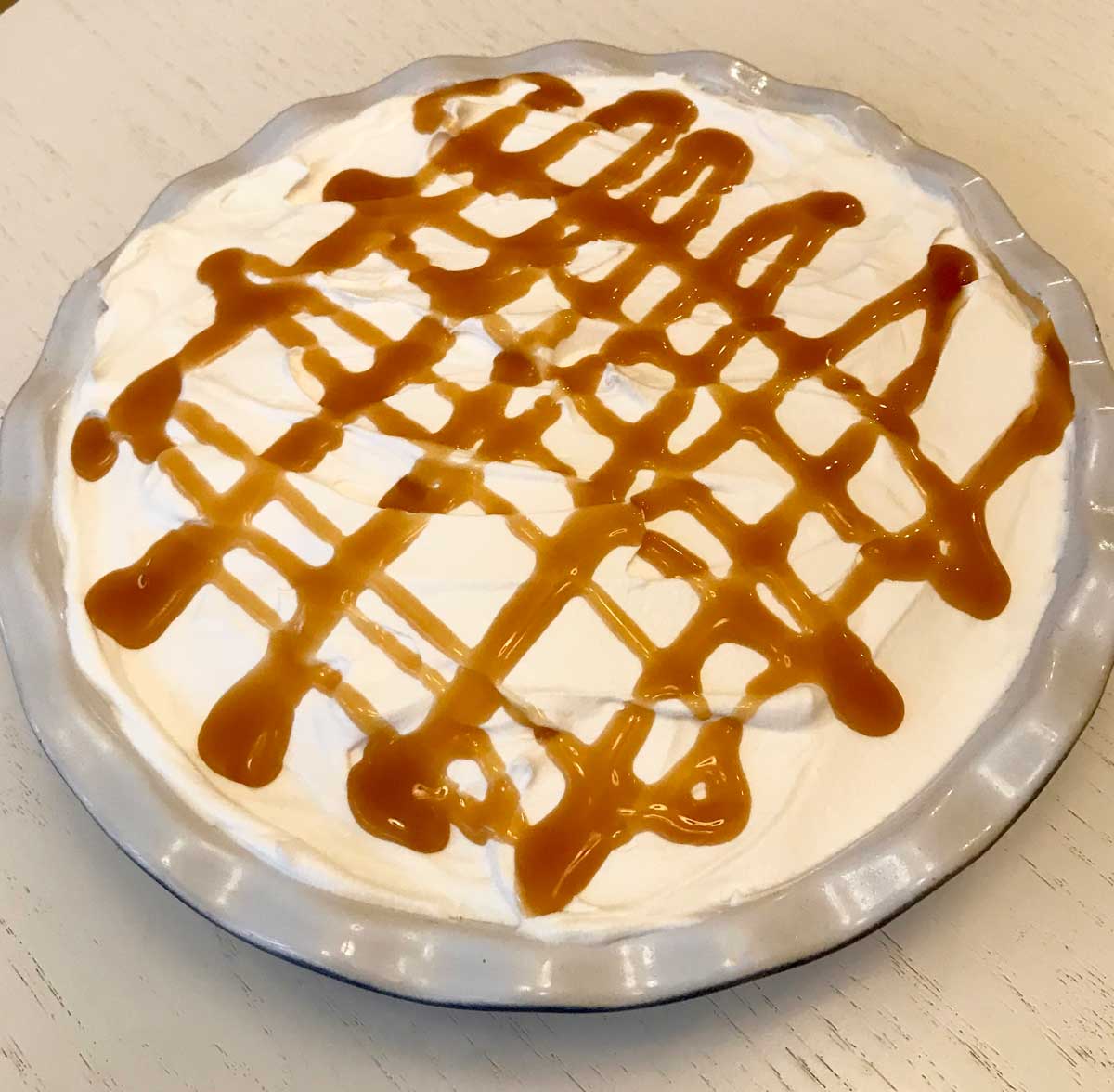 Pineapple Sour Cream Pie
A meringue topped pineapple cream pie
Ingredients 
1

9 inch deep dish pie crust, baked or graham cracker crust

3

large

eggs

½

cup

granulated sugar

2

tablespoons

flour

1

cup

sour cream, NOT LOW OR FAT FREE

20

oz

can of crushed pineapple in juice

undrained

¼

teaspoon

vanilla extract plus ½ teaspoon for meringue

½

teaspoon

cream of tartar

½

teaspoon

vanilla extract

6

tablespoons

granulated sugar

3

cups

sweetened whipped cream (optional)

caramel topping (optional)
Instructions 
Separate the eggs. Put whites in bowl of stand mixer. Put yolks in a separate mixing bowl, then whisk them a bit and cover. Let stand for 30 minutes to come to room temperature. If you are using a whipped cream topping, skip this step and save the whites for something else.

In a heavy saucepan, combine the ½ cup sugar, flour, pineapple and sour cream. Turn on the heat and cook and stir over medium heat until bubbly and hot. Whisk about half of the sour cream mixture into the egg yolks, then whisk egg yolk mixture into the saucepan still set over medium. Cook and stir until you hit a gentle boil, then continue cooking and stirring until mixture is thick and creamy. Its should be about the consistency of pastry cream, but will seem thinner than pudding. As it cools and sets it will thicken.

Transfer hot filling to a baked 9 inch pie crust and immediately cover with meringue. Alternatively, cover with a sheet of waxed paper, let cool, then chill overnight. The next day, cover the whole pie with whipped cream. Garnish with caramel ice cream topping before serving.

If making it as a meringue pie, beat the egg whites until soft peaks start to form and gradually add sugar, cream of tartar and vanilla.

Set the meringue covered pie on a cookie sheet and bake at 350 F. for 15 minutes or until meringue is lightly browned. Let cool at room temperature for an hour, then chill for 6 hours or until ready to cut.
Notes
To make a graham crust, mix 1 ½ cups graham cracker crumbs with 5 tablespoons melted butter, 3 tablespoons of sugar and a pinch of salt.  Press firmly into a deep dish pie dish and bake at 375 for about 6 minutes.