I took a day off from baking today (not counting the oatmeal cookies I baked) and decided to post a round-up of some of our favorite desserts from 2010. What a year this was! I'm not sure I can top it, but am hoping 2011 is a good one for us all. Now onto the desserts.
White Chocolate Coconut Cream Pie -- Of all the coconut cream pies I've made, this was my husband's favorite.  It's definitely richer than traditional coconut cream pie, but in a good way.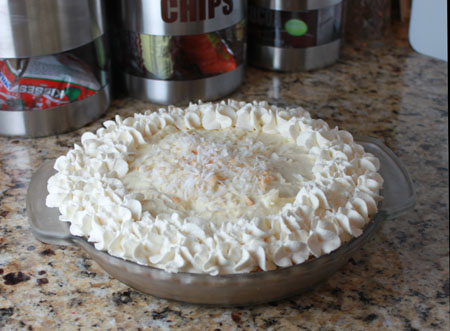 Pumpkin Cheesecake Brownies -- There were a lot of pumpkin cheesecake brownie recipes posted this year, so I was really happy to see that this one got a lot of positive feedback from other bakers.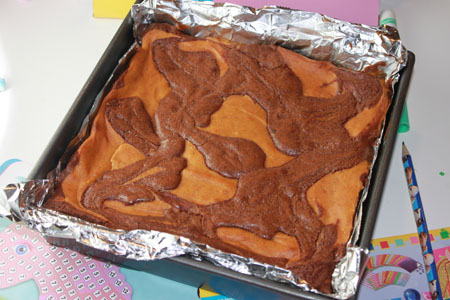 Magnificent Moist Golden Cake frosted with my new house Chocolate Frosting -- During a period where I made yellow cakes back-to-back (in hindsight I can see that exercise helped deal with the stress of trying to sell a house) I discovered how great Shirley Corriher's yellow cake was.  As for the frosting, it's adapted from Southern Living's Ultimate Cookbook, but it's quite versatile and you can change the flavor by using different brands of chocolate or throwing in some sour cream.  It's a very good, easy and quick type  frosting.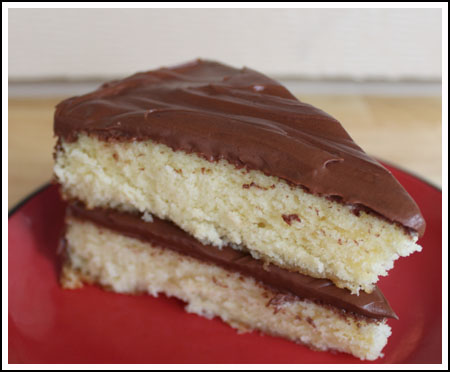 Chocolate Butter Cake -- Because I picked a frosting and a yellow cake, I had to throw in a chocolate cake. I made a lot of chocolate cakes this summer and every single one of them was good. This one stood out the most, though. I liked the dense, light, moist texture. Towards the end of the year I found a chocolate cake recipe from Woman's Day (really, just a variant on Hershey's Black Magic Cake) which I also liked quite a bit.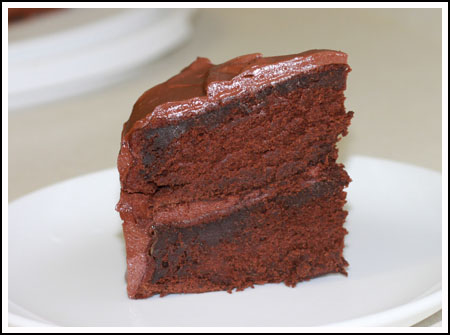 Italian Cream Cake is nothing new, but it had been a while since I'd made one and found myself craving it this year.   After I posted this one, a friend sent me an Amaretto version which was also very good.  While the Amaretto version is a bit flashier, the traditional was good too.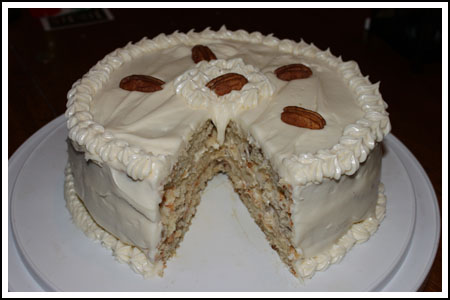 Louise's Lemon Pudding Cake was a surprise hit. I knew it would be good, but it surpassed my expectations.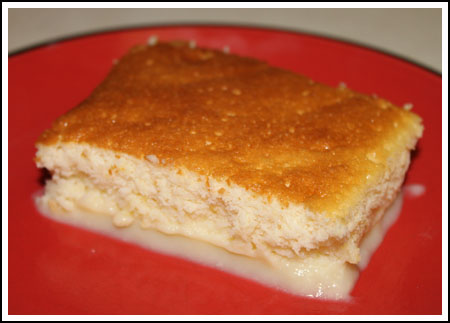 Fast Rise Yeast Bread Sticks -- This recipe is a last minute life saver.  I didn't realize just how many times I'd make it, but I make it often and Fuzz is always happy.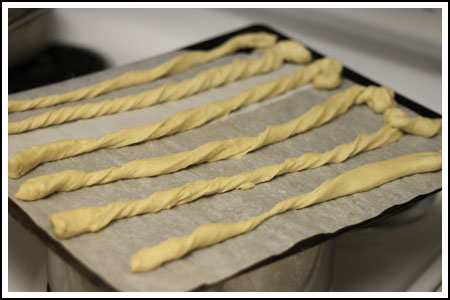 Texas Sheet Cake is something I've been making for years and I'm not sure why it took me so long to post this recipe.  The great thing was that some people who'd had trouble with other Texas Sheet Cake icings(grainy) had good luck with this one and emailed to tell me so.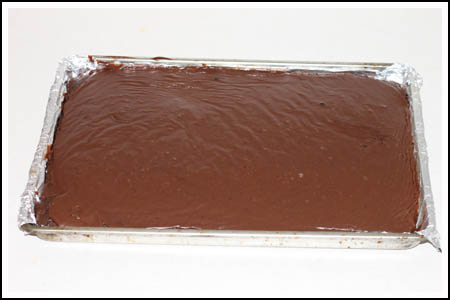 Best Key Lime Pie -- Joe's Stone Crab restaurant recipe.  Not much to say about this one, but I think it was the best I've ever made. Key Lime Pie is always on the favorite desserts list.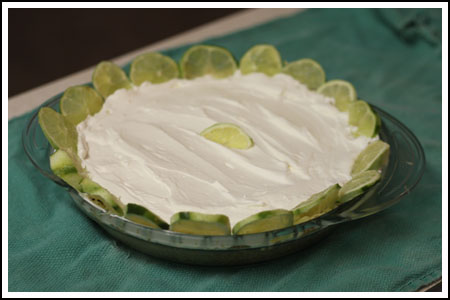 Sour Cream Scones were excellent with or without chocolate chips.  You can swap the chocolate chips for fruit, course.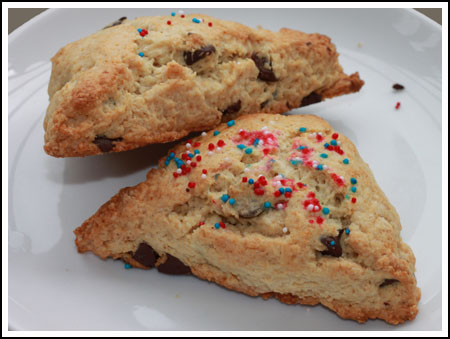 The Best Blueberry Pie or at least according to Todd.  He said this recipe was the best one I'd ever used.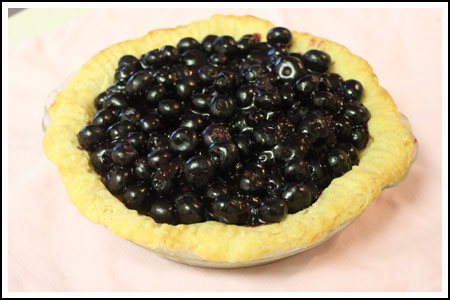 Small German Chocolate Cake is perfect for when you've craving the dessert but don't want the usual three layer affair.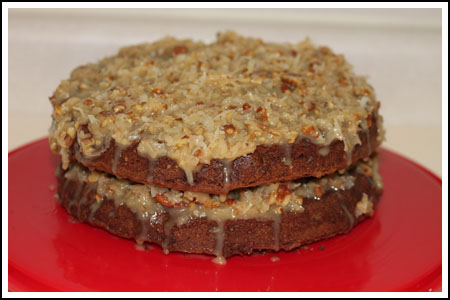 The Ultimate Black Bottom Cupcake -- A cross between Magnolia Bakery and Cook's Country.
Black Bottom Cupcake
Fine Cooking's Gingerbread Biscotti and Chandra Moskowitz's Vegan Gingerbread Biscotti tied for first place in the biscotti category.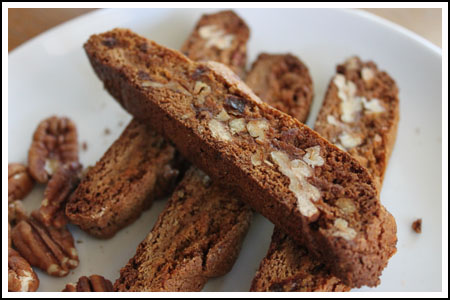 Gingerbread Biscotti
Lake Travis Mud -- I just love this recipe. It's also known as Rocky Road, but this version is a little different in that it calls for peanut butter.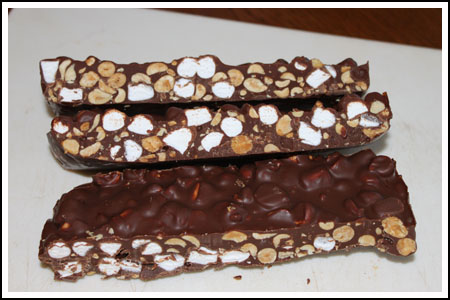 Lake Travis Mud
Butterscotch Pecan Crinkle Cookies were a bit hit.  That, plus I like this photo.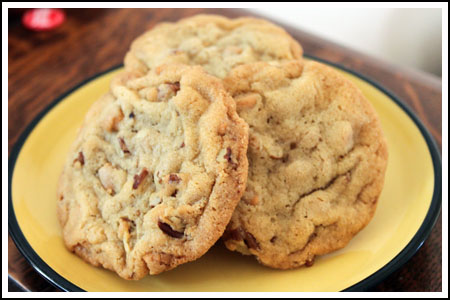 Crinkle Cookies
Honey Bear Brownies -- This is a really old recipe but it took a while for me to convince myself that I'd like/accept honey in brownies. It gave the brownies a great texture and nice aftertaste which wasn't overwhelmingly honey--ish at all. I doctored these up with Nutella, but they didn't really need doctoring. I just felt like using Nutella.