Today's recipe is from an old friend back in Austin. She gave it to me years ago with a note saying it makes excellent teacher gifts. And it does! I've been making this now for years for gift giving and for cravings — usually the latter.  Since i make it so often I usually halve it and use an 8 inch square pan.  Sometimes I even quarter and use a loaf pan.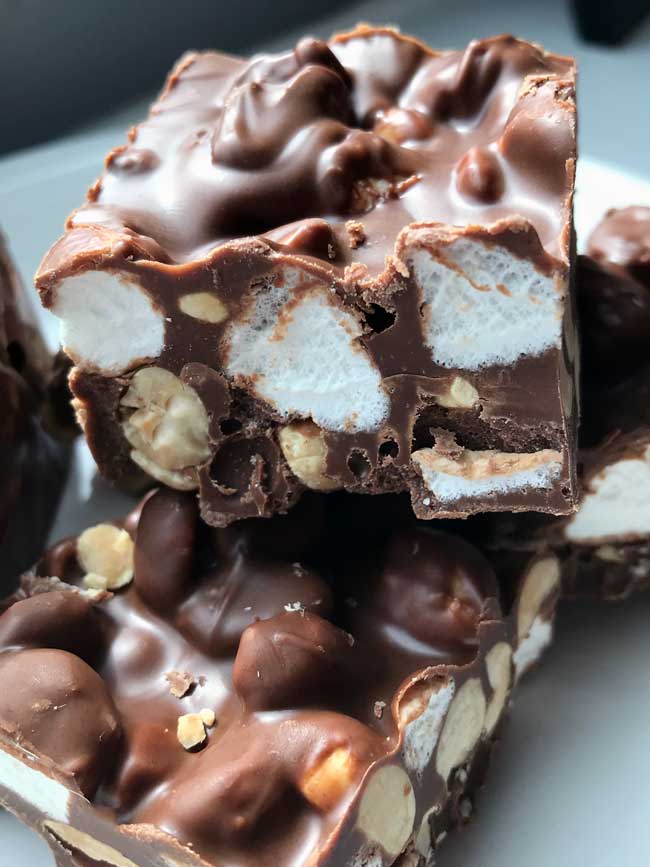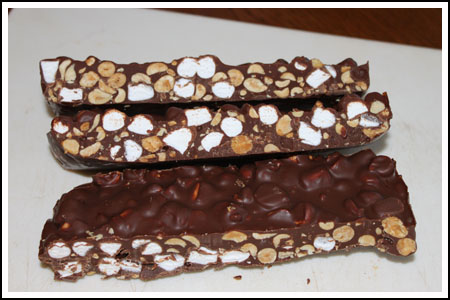 Lake Travis Mud aka Rocky Road Peanut Candy
An easy rocky road fudge recipe made with baking chips, peanut butter and marshmallows.
Ingredients
12 oz Ghirardelli semisweet chocolate chips
12 oz butterscotch chips
1 cup peanut butter, chunky or cream okay
12-oz jar dry roasted peanuts, unsalted or lightly salted
2 cups miniature marshmallows
Instructions
Line a 9x13 inch pan with parchment paper or nonstick foil.
In a large double boiler or in a heat-proof bowl set over simmering water, melt the chips.
Add the peanut butter and stir until smooth, then stir in the peanuts.
Remove from heat, let cool slightly, then add marshmallows.
Spread mixture in pan and refrigerate for at least two hours. Lift from pan, set on a cutting board and cut into desired size squares/bars.
The mud should be stored in the refrigerator or freezer.