Christmas break starts tomorrow, so today's school day is one big party. To celebrate, Fuzz is giving her teachers decorative cookie boxes which I made yesterday during a sudden wave of craftiness.  I think its cyclic.  I wish I'd have more waves of craftiness.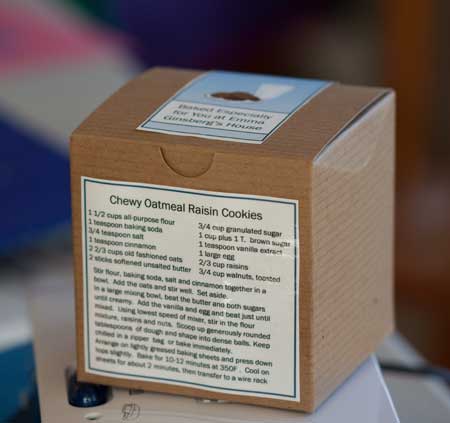 Anyway, here's how it works.  The cookies are wrapped in cellophane and stuffed in a decorated box.
The were from a site called My Own Labels.  The 4x4 size was 12 for $6.00 or about 50 cents a box.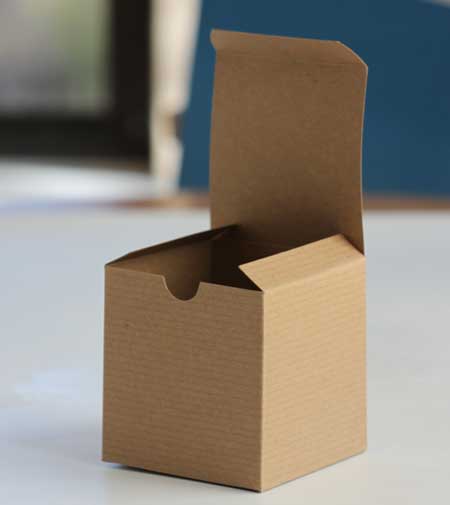 I could have designed the labels on the site where I bought the boxes, but I wanted to see what I could do on my own and ended up using PowerPoint. One panel of the box features the cookie recipe (which I laminated), and then I made a big vertical label to drape over the top and down the side.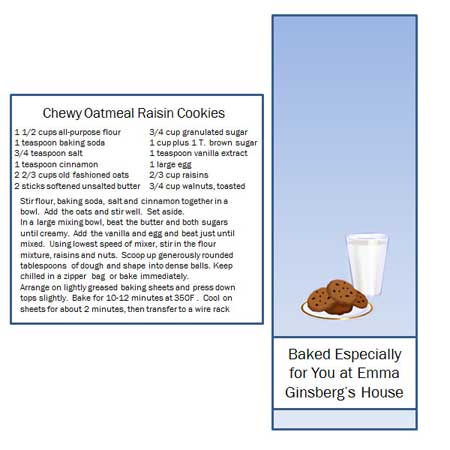 It was a fun project.  Now I need to see if I can find the boxes for less than 50 cents each.  I'll probably have to buy 1,000 or something....
Hopefully Fuzz's teachers will like the oatmeal cookies. The kids are getting rainbow cookies, chocolate chip and French macarons.