Oreos may be over 100 years old, but Oreo Truffles are a relatively new invention.  They're like cake balls, but better!    They're also incredibly easy to make.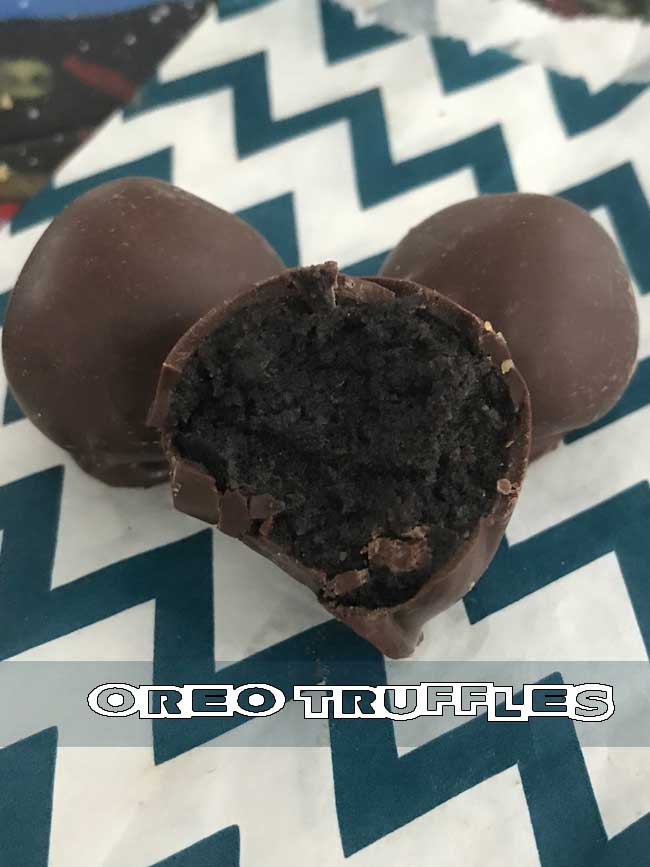 Oreo Truffles
36 Oreos
8 oz cream cheese, softened
8 oz semisweet or milk chocolate for melting
Coconut oil or shortening (optiona)
Grind the Oreos in a food processor to make crumbs. Transfer to a bowl and stir in 8 oz softened cream cheese. Shape mixture into small balls and keep chilled until ready to dip. When ready dip, melt the chocolate in a double boiler or in the microwave using 50% power and stirring ever 30 seconds. If desired, add 2 teaspoons of coconut oil or shortening to the chocolate before melting. Dip the Oreo balls into the chocolate and carefully transfer to a piece of parchment paper to set.