I'd like to say I baked this Bavarian Cheesecake, but the truth is I purchased it from the Biergarten Restaurant in Epcot's Germany pavillion. It's the real thing! We're finishing up a short trip to Disney World where we celebrated the last few days of summer break and Fuzz's birthday. I can't wait to get home and bake this.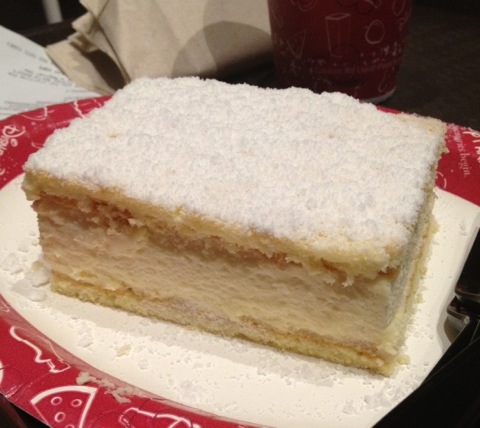 I usually associate German cakes with Black Forest rather than cheesecake, so it was a nice surprise to find out that Germany specializes in it. The Bavarian style filling is not quite as dense as other cheesecakes, not-too-sweet, and nestled between two layers of very light sponge cake that's been dusted with a thick layer of feather-light powdered sugar. They must have sifted it a hundred times.
Here's a link to the recipe if you want to try it.