Last September White Lily Flour celebrated National Biscuit Month with a campaign called "Save The Biscuit".   The goal was not only to celebrate the "iconic" quick bread, but to put the spotlight on memorable times spent in the kitchen sharing family meals or learning new cooking techniques. Well, it's March.  I obviously missed the boat on the "Save The Biscuit" campaign, but White Lily noticed I'd been having fun with their flour these past few weeks and offered to let me host a giveaway.  So in honor of all National Biscuit Months past and future, here's a fun giveaway from White Lily.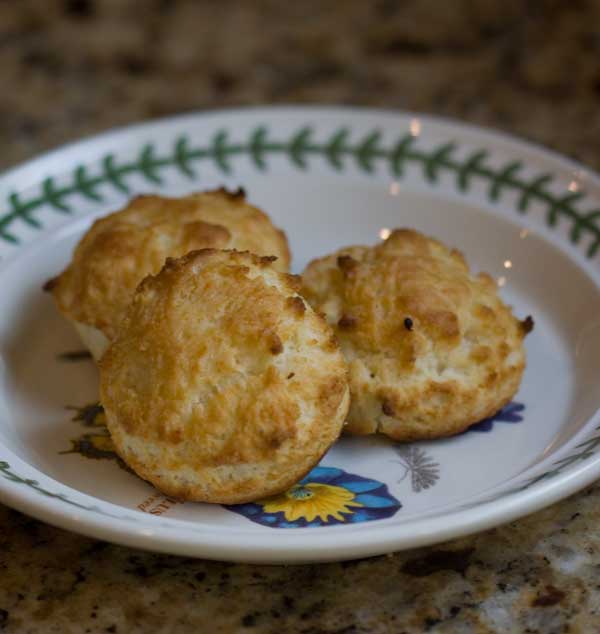 For a chance to win a bag of White Lily Self-Rising Flour, plus an assortment of baking utensils to help you make the best biscuits ever, leave a comment before midnight this Friday telling me who taught you to bake or what motivated you to get in the kitchen and try it if you happen to be self-taught. I'll be pick a random comment on Saturday morning and notify the person that day. Good luck!
In the meantime, here's a recipe you  might want to try yourself or pass on to someone who is just learning how to bake.   It is probably White Lily's most basic biscuit recipe, as it only calls for three ingredients -- four if you brush the tops with melted butter. The biscuits are perfect, but if you want to try something more complex, White Lily has loads more recipes for biscuits including Touch of Grace Biscuits and Blueberry.
Recipe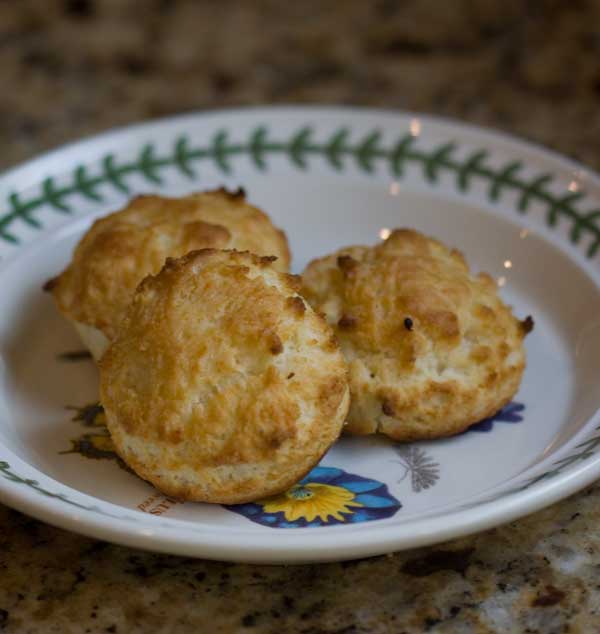 White Lily Flour "SaveThe Biscuit!" Giveaway
White Lily Light and Fluffy Biscuits
Ingredients 
2

cups

White Lily® Enriched Bleached or Unbleached Self-Rising Flour

¼

cup

Crisco® All-Vegetable Shortening

or ¼ of a stick

⅔ to ¾

cups

buttermilk or milk

Melted butter for brushing on at the end
Instructions 
Preheat the oven to 500°F. Coat baking sheet with cooking spray or line with parchment.

Measure flour into large bowl. Cut in shortening with pastry blender or 2 knives until crumbs are the size of peas. Blend in just enough milk with fork until dough leaves sides of bowl.

Turn dough onto lightly floured surface. Knead gently 2 to 3 times. Roll dough to ½-inch thickness. Cut using floured 2-inch biscuit cutter. Place on prepared baking sheet 1 inch apart for crisp sides or almost touching for soft sides.

Bake 8 to 10 minutes or until golden brown.
Notes
VARIATION
1. GARLIC CHEESE BISCUITS: Stir in 1 cup shredded Cheddar cheese before adding milk. Drop by rounded tablespoonfuls onto prepared baking sheet. Bake as directed above. Combine ¼ cup melted butter and ¼ teaspoon garlic powder. Brush on warm biscuits.
2. ALL-PURPOSE FLOUR: Combine 2 cups flour, 1 tablespoon baking powder and 1 teaspoon salt before cutting in shortening. Follow directions above.