Making homemade cinnamon rolls is a lot of fun, but unless you bake them often (and a lot people do), you may have a hard time choosing a recipe.  That's the case at our house. I make homemade cinnamon rolls occasionally, but haven't settled on an all-time favorite.  So given the situation, I baked three different recipes back-to-back to pick a winner. Here are three cinnamon rolls recipe reviews plus a favorite.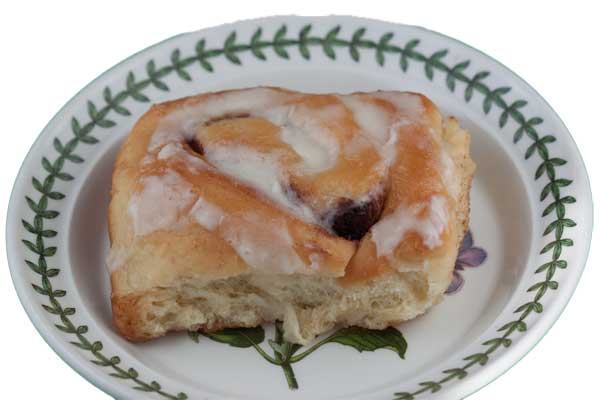 Cinnamon Rolls with Mashed Potatoes
First up is a recipe called Classic Cinnamon Rolls from Allrecipes, which has a cup of mashed potatoes and some potato water.  Adding mashed potatoes usually makes for a softer and squishier dough which results in a pillow-y, fluffy, baked roll. My family loved the texture of these warm rolls. Also, the flavor was very good and not what you'd call potato-y.  
A drawback to the potato cinnamon rolls recipe (other than having to boil a potato) is that the filling is boring and there's not quite enough.  Like most homemade cinnamon rolls, the rolls get kind of stiff after a day. Then again, that's the price we pay for homemade baked goods without a lot of preservatives. And it's why we have freezers!  Overall, they were very good warm, but kind of boring at room temperature. They lacked structure and weren't quite as stately.  Interestingly, the simple vanilla icing that goes with this recipe is a winner! There's no cream cheese to get in the way of the good vanilla flavor.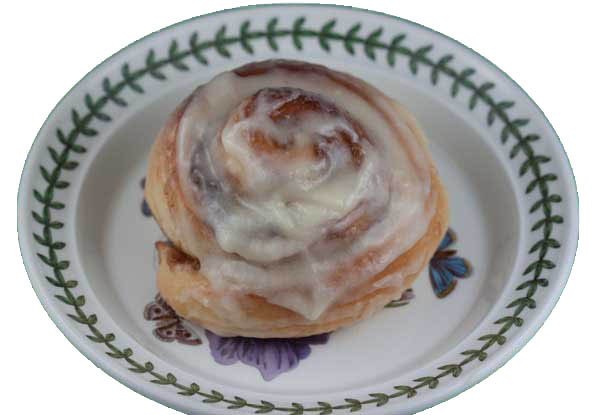 "Sin" Amon Rolls from Food.com
Next I tried "Sin" Amon Rolls from Food.com, which I chose based on the silly name and the number of good reviews. It was amusing to see reviews from people who totally ignored Karen's note regarding margarine. Karen instructs to use margarine. I like that she has an opinion, but a lot of people (including me) used butter anyway.  I would have tried Karen's margarine version just for fun, but it seems several margarine brands have been reformulated since 2006. Even if I had used margarine I probably wouldn't have had the same results as Karen.  
As it happened, the butter worked quite nicely and the rolls tasted great.  They also rose much higher and had a sturdier build than the potato rolls.  The filling was good too, with brown sugar and loads of cinnamon. If serving rolls to a group, I'd serve these based on presentation.  One caveat -- the icing from that recipe is on the greasy side. You might want to use more sugar or use a different cream cheese icing.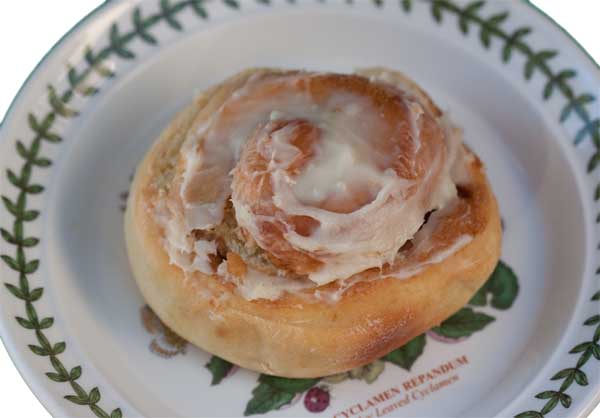 Cinnamon Rolls III
The final recipe was Cinnamon Rolls III, another highly rated recipe from Allrecipes that calls for half a pack of pudding mix and is supposed to be similar to Cinnabon.  Maybe I was just burned out on cinnamon rolls by this point, but I wasn't overly impressed.  The pudding mix softened the dough somewhat and gave the rolls a nice color, but I don't think these were any better than the rolls without pudding mix.  The cream cheese icing was better than the icing was good, so if you want to stick with cream cheese icing, go with this one and use it on whatever roll you choose.
Homemade Cinnamon Rolls Recipe Reviews Winner!
The winner of this experiment? Karen's "Sin" Amon Rolls made with butter! The recipe calls for all-purpose flour, but I think these would be even better with bread flour. Also, I recommend using regular vanilla icing (as in the Classic Cinnamon Rolls recipe) or the cream cheese icing from the third recipe.  It's funny how sometimes it takes three different recipes to build the perfect cinnamon roll.