This cream cake is my new favorite, and one of the reasons I like it so much is that it doesn't require an electric mixer. You'd think without a mixer the texture would be like a muffin or quick bread, but it's not. This recipe gives you a high-rising nicely rounded loaf cake with a very tight, fine crumbed texture similar to a pound cake.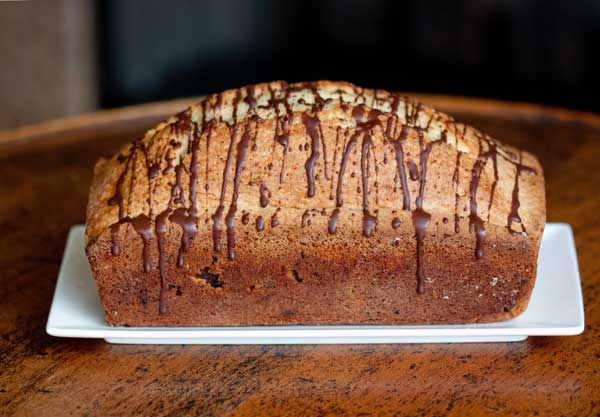 I've actually been a little obsessed with high-rising loaf cakes this week and have made this cream cake a number of times just to see how various add-ins would affect the cake.   For the cake in the first picture I used about ½ cup chocolate chunks.  Naturally, they sank.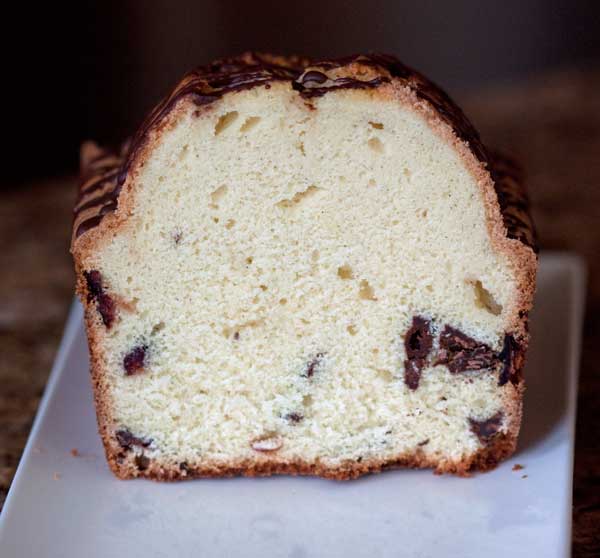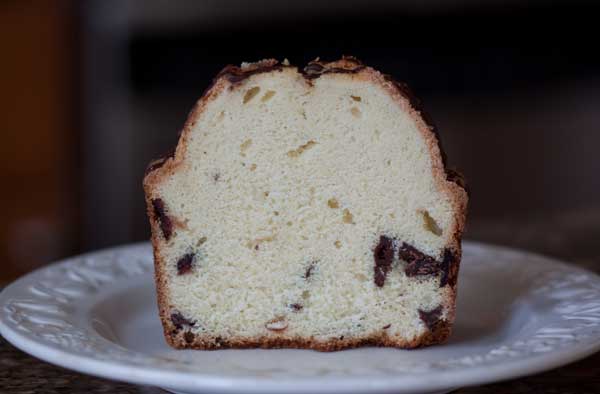 Mini Chips in Cream Cake vs. Chocolate Chunks
Regular size chocolate chips tossed with flour also sank.  However, mini chocolate chips stayed fairly evenly distributed throughout.  The only problem was I used so many of them that the cake didn't rise as high.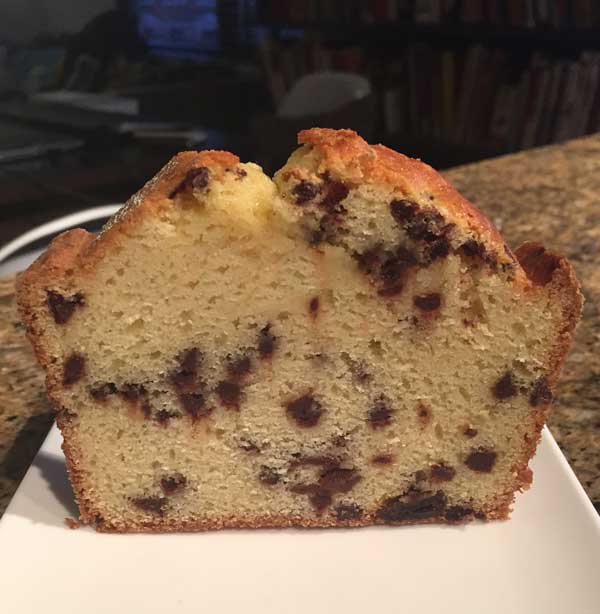 But that only bothered me.  Everyone else liked the slightly shorter, denser, cake packed with chips.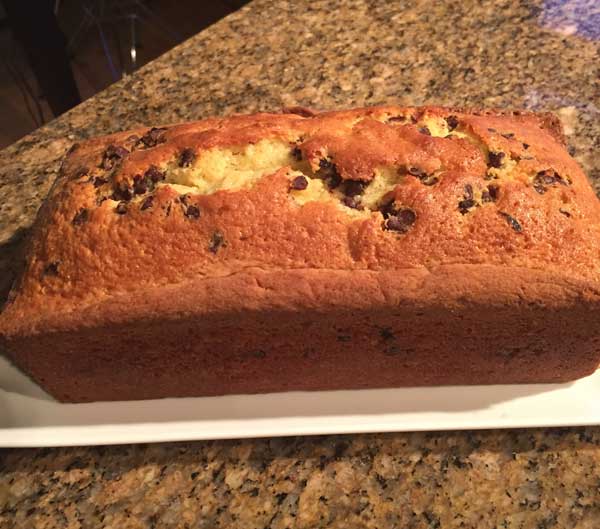 This cake is just so fun and so pretty.  I have a few ideas for flavor changes and will post them in the notes section if they work.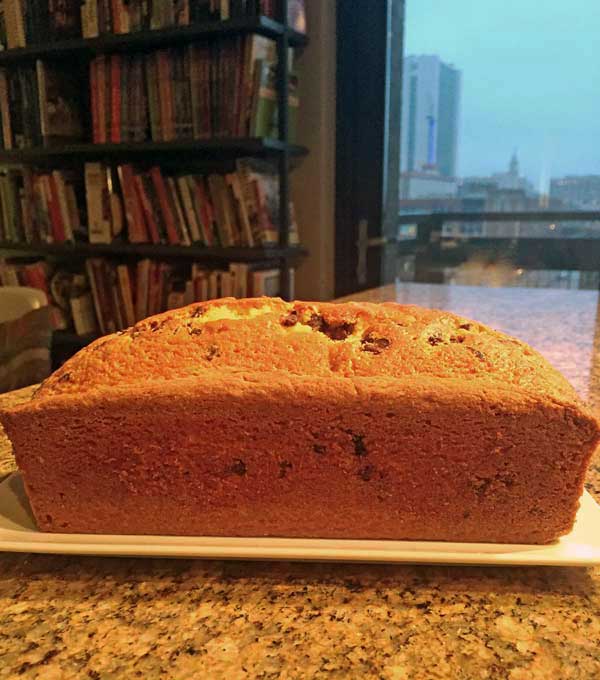 Recipe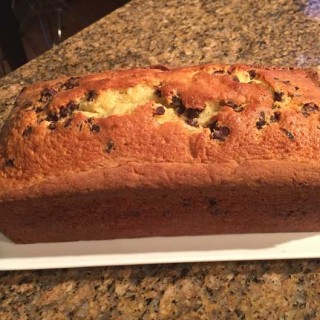 Mini Chip Chocolate Cream Cake
This high rising cream cake, inspired by a lemon version by Chef Norman Love, comes together quickly thanks to melted butter and heavy cream. No electric mixer required.
Ingredients 
1 ¾

cups

cake flour

200 grams or 7 ounces by weight

½

teaspoon

Rumford double acting baking powder

¼

teaspoon

salt

1 ⅓

cups

granulated sugar

260 grams, I use C&H Baker's Sugar

4

large eggs

200 grams at room temperature

1

tablespoon

orange zest

1

teaspoon

vanilla extract or a combination of vanilla and almond

½

cup

heavy cream

room temperature

5 ½

tablespoons

unsalted butter

melted gently and cooled to room temperature (80 grams)

⅔

cup

miniature chocolate chips

I didn't toss the mini chips in flour
Instructions 
Preheat oven to 350 degrees F. Grease and flour an 8 ½ by 4 ½ inch loaf pan. Line with a strip of parchment paper.

BEFORE YOU START, MELT AND COOL BUTTER AND BRING ALL INGREDIENTS TO ROOM TEMP.

Sift together the flour and baking powder, then add salt and whisk to ensure everything is fully blended. Set aside.

In a large bowl, whisk the sugar and eggs for 1 minute or until well blended.

Sift a third of the flour mixture over the eggs and whisk until blended. Repeat twice, whisking another ⅓ of the flour mixture each time, until incorporated. Stir in the flavorings, cream and the COOLED, melted butter. Stir in the chocolate chips.

Pour the batter into the prepared pan and bake on center rack for 60 minutes, or until the center of the cake crowns and cracks and a toothpick inserted in the center comes out clean or better yet, until a meat thermometer registers between 205 and 210. Let cake cool in pan for about 20 minutes, loosening sides with a knife after about 10. Remove from pan and let cool for several hours.

When cool, wrap tightly with foil or plastic wrap. Cake should keep for 3 or 4 days.
Notes
All-Purpose flour may be used, but the cake won't rise quite as high. If using all-purpose, weigh out 7 ounces.