I'm late to the party with the frozen banana ice cream love, and the reason is I had serious doubts as to whether putting frozen bananas in a food processor would magically transform them into an ethereally creamy ice cream clone. As someone who "likes" but not "loves" bananas and thinks mashed bananas are borderline gross, I can attest that this method of preparing bananas takes them to a new level. Dare I say mock frozen banana ice cream is as good as true dairy banana ice cream? Yes! I dare.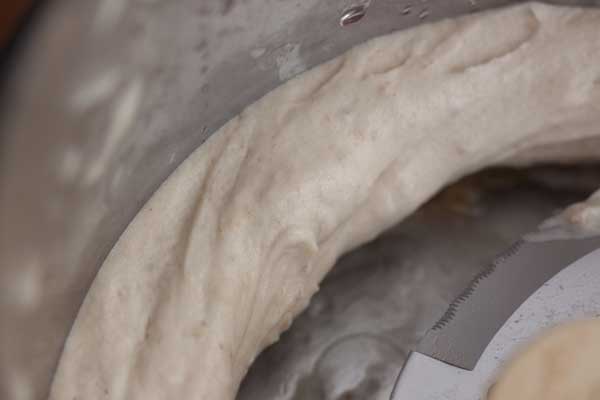 Peanut Butter Flaxseed Oil
Now that that's out of the way, let me move on to the real reason I'm posting this. I've had some issues with dry eye and eating flaxseed oil is supposed to help improve tear quality. I'm not sure it really does, but I figured I'd give flaxseed oil a shot and have been mixing it in with other foods. So far, peanut butter with flaxseed oil is the BEST and makes a great topping for banana ice cream.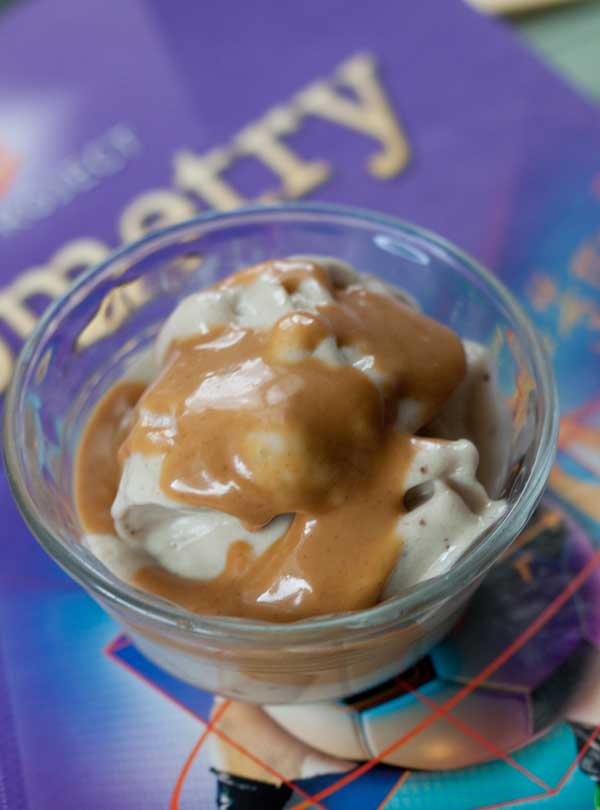 Frozen Banana Ice Cream with Peanut Butter
Another good thing about this "ice cream" is that you don't have to eat it all at once. Frozen banana ice cream with peanut butter flaxseed oil can be frozen and thawed without losing much (if any) of its creamy texture. So if you are looking for ways to eat flaxseed oil, try mixing it with peanut butter and pouring it over banana ice cream. Oh, and if you're just looking for other things to put in your banana ice cream, check out The Kitchn.  Their article on frozen banana ice cream along with the comments (and my neighbor, who swore it was good) is what convinced me to finally try it.
Recipe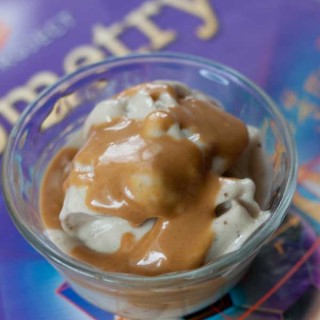 Banana Ice Cream With Peanut Butter Topping
Mock Banana Ice Cream with a topping of peanut butter mixed with flax oil. This recipe is a good way to use flaxseed oil. The banana will give you a potassium boost.
Ingredients 
3

large bananas

cut up and frozen

1

tablespoon

creamy peanut butter

1

teaspoon

Barleans flaxseed oil

only brand I've tried
Instructions 
Put the chunks of frozen banana in the bowl of a food processor and pulse until bananas are mashed.

Process the bananas until they go from being mashed to creamy. This will take a few minutes, so be patient. Scrape sides of bowl often.

In a small bowl, stir together the flaxseed oil and peanut butter. If you don't want to use a full teaspoon of the oil you can start with slightly less and work up.

Put the ice cream in two dishes and spoon peanut butter over the top.