I'm still playing with the coconut and almond flours I bought last month, and these Grain Free Banana Muffins are the latest experiment.  Along with the two flours, the main ingredients are bananas, eggs and honey, so as you can imagine the muffins are very soft and rich.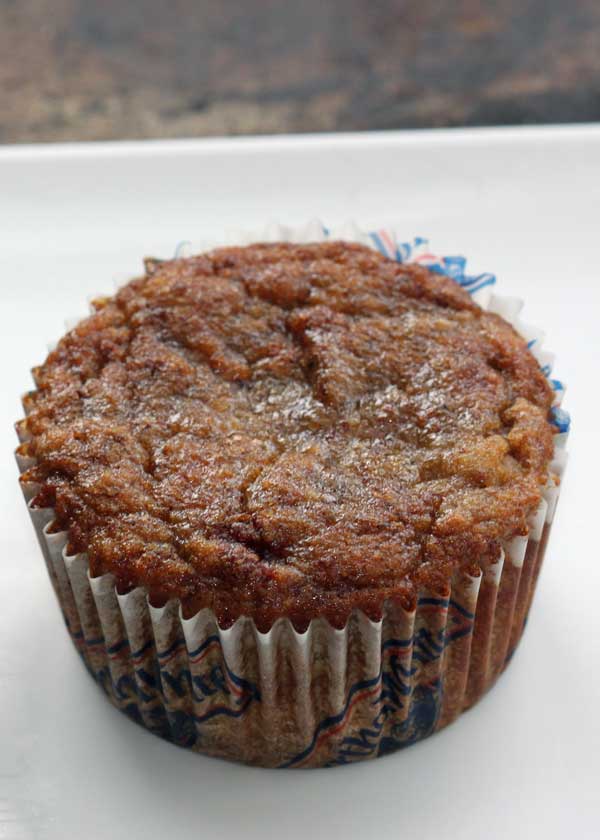 Grain Free Banana Muffins = More Eggs
If you've done some grain free baking, especially with coconut flour, you probably know that coconut flour recipes tend to call for more eggs. This recipe is no exception in that it makes only 6 muffins and uses two eggs. Because of the extra protein, moisture and bulk they add, I like the extra eggs. However, I've noticed that when the muffins are still warm from the oven, the eggs tend to be more noticeable. Thus, I've learned to let the muffins cool completely before digging in. The texture settles a bit and becomes more like traditional wheat bread muffins.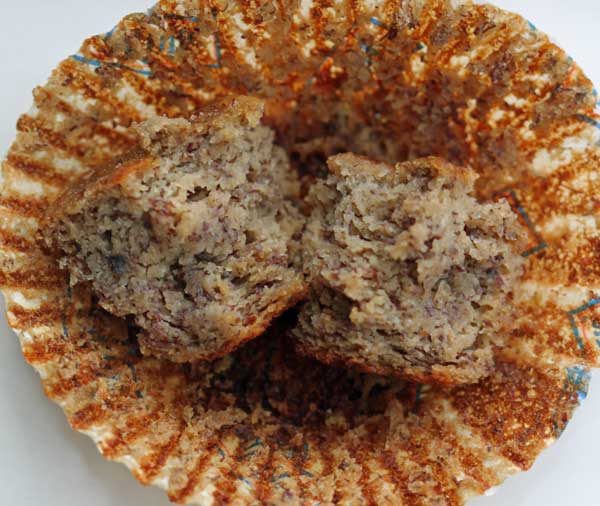 Overall, I like these a lot and will definitely make them again. This version doesn't include chocolate chips, but I have made a few batches with chips and they make the muffins even better. No surprise there!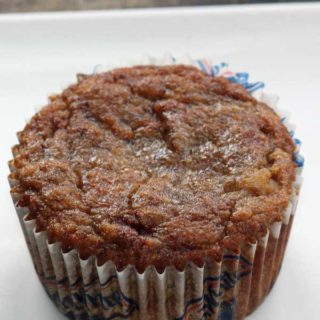 Grain Free Banana Muffins
Grain free banana muffins made with almond meal and coconut flour.
Ingredients 
2

large bananas

160 grams

2

large eggs

room temperature

4

teaspoons

melted coconut oil

16 grams

2

tablespoons

plus 2 teaspoons honey

50 grams

1/2

teaspoon

vanilla

1/2

cup

almond meal

40 grams

2

tablespoons

plus 2 teaspoons coconut flour

20 grams

1/2

teaspoon

baking soda

1/8

teaspoon

salt
Instructions 
Preheat the oven to 350°F. Line 6 muffins cups with paper liners.

Put the bananas in a mixing bowl and mash them. Measure or weigh to make sure you have 2/3 of a cup mashed banana or 160 grams weight.

Whisk the egg, melted coconut oil, honey and vanilla in with the banana.

Add the almond flour, coconut flour, baking soda and salt; stir until blended.

Divide batter between the muffin cups (it should come about 1/2 inch from the top) and bake 25 minutes or until muffins appear brown and set.

Let the muffins cool for about 5 minutes in the pans, then remove from pans and let cool completely.
If you try the Grain Free Banana Muffins, let me know what you think!