It's officially Cookie Season, so to kick it off here's a list of some old and new favorite cookie exchange recipes. The recipes on the cookie exchange list are relatively interesting (in my opinion), could be perceived as festive, and are easy to pack. I left bar cookies off this list because they're not as easy to share.
Chocolate chip cookies aren't particularly "holiday-ish", but since it wouldn't be a party without them, here's a chocolate chip cookie recipe that covers all the basis. It's a combination of a chocolate chip cookie, spice cookie and sand tart and always gets great reviews. These are definitely perfect cookie exchange cookies.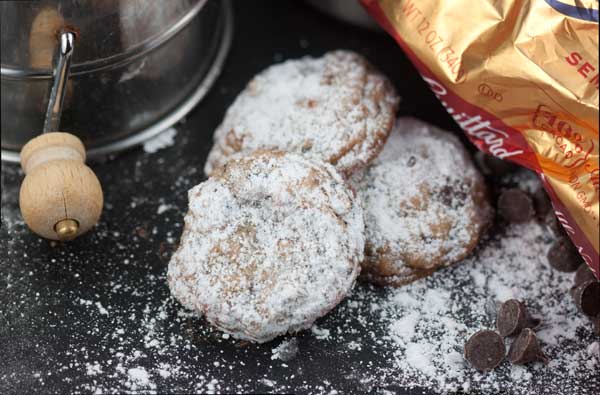 Not that you need one, but these cookies are a good excuse to buy some hot cocoa mix. Any brand should work. These are made with drinking cocoa rather than baking cocoa, so they are a little unique.
Chicago Public School Cookies call for only a few ingredients and the butter flavor stands out. If you live in Chicago and have relatives who went to Chicago Public Schools, these cookies are a taste of nostalgia. If you can find it, use a European style butter or regular Land o' Lakes. Actually, all butter "works" but the cookies spread less with the European style butter.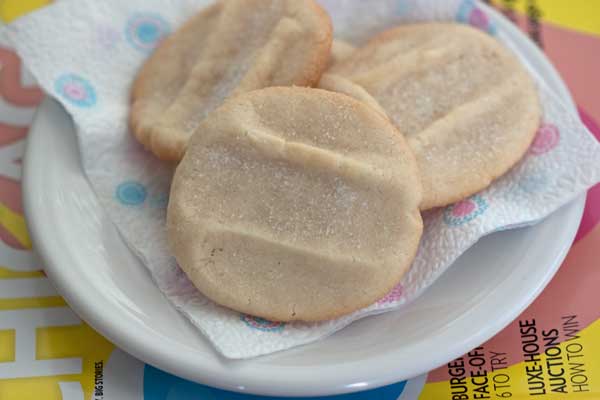 I wasn't really thinking of these as a cookie exchange recipe when I first made them, but I think they'd make a nice addition to a cookie box. Lighter than typical biscotti, Biscotti Thins are made by whipping egg whites, adding flour, sugar, dried fruit and nuts, and baking as you would biscotti. Once you get the hang of making them you can vary the flavors.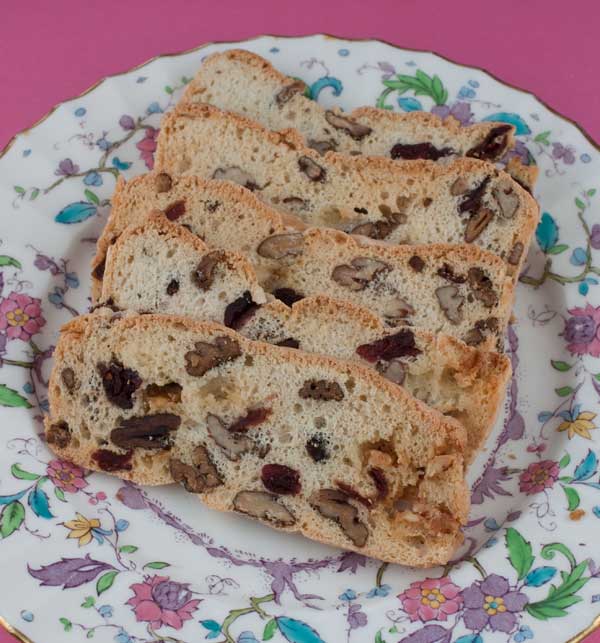 You need some gluten free cookie exchange recipes, so here's one. Along with being delicious, these easy cookies do not contain wheat flour.