Memorial Day travel is supposed to break records this year, which means a lot of us will be hitting the road. Or maybe you are already on the road, in which case this list might be a little late for 2023 but early for 2024. It's a list of desserts that are easy to pack up and take on the road. I tried to pick some of the newer recipes, but I also added some really old ones that people seem to like, such as the Neiman Marcus Bars.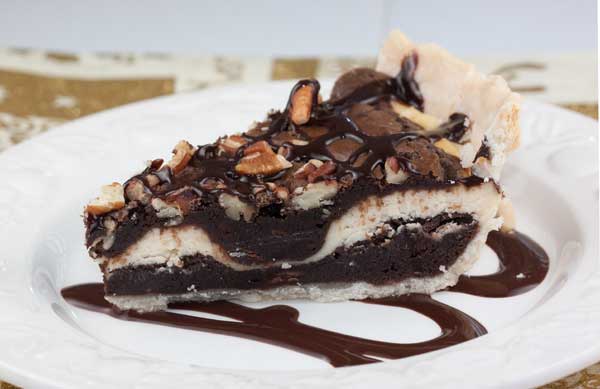 A Few Favorite Bars
The Best Chocolate Chip Bars -- This was an obvious pick. I've made them two or three times in the past couple of weeks and Fuzz hass made them once. They travel well and can take all kinds of add-ins other than just the chocolate chips.
Golden Graham Cereal Bars -- The perfect Gen-X potluck dessert, these are also known as Indoor S'mores. Just looking at this recipe makes me want to go buy Golden Grahams and bake up a tiny loaf pan size batch.
Neiman Marcus Bars -- Memorial Day is not about shopping (as you know), but let's not pretend there aren't sales. Thinking about consumerism brought these to mind. They're also called Gooey Bars, although I do not find them gooey.
Interesting Brownies
Lucy's Peanut Butter Brownies -- A Joanna Gaines recipe. If you want an even easier recipe involving peanut butter and brownies, the Duncan Hines Extreme Fudgy Peanut Butter Brownies are really good and very easy since they start with a mix.
Capetown Brownies -- Also known as Melted Marshmallow Brownies or Clone of Corner Bakery Brownies, these are great for gatherings. The marshmallows don't go on top, but are stirred into the batter and may go undetected in which case you can declare a secret (non-vegetarian) ingredient. Then again, some marshmallows might poke out and be obvious. The point of the marshmallows is that they melt and create little air pockets and bits of chewiness.
Peanut Butter Marshmallow Krispie Topped Brownies -- More brownies with marshmallows. These are messy, but they will travel well if you freeze them and pack them carefully.
Cookies That Aren't Boring
Miso Chocolate Chip Cookies -- Just thinking about secret ingredients reminded me of this recipe. The miso really does add and interesting (and welcome) flavor. Along the same lines are the Tahini Oatmeal Chocolate Chip Cookies and the Masala Chocolate Chile Cookies.
If you want more traditional chocolate chip cookies, specifically thin and chewy ones, these Wegmans style chocolate chip cookies are great. Make the dough ahead of time and bake the day of if possible.
Gluten-Free Brownies -- Or the Tapioca Flour Brownies are really good. For gluten-free chocolate chip cookies, how about these Sorghum Flour Chocolate Chunk? And the gluten-free version of Charleston Chewies are also really good.
Memorial Day Desserts That Aren't Bars or Brownies
So most of these Memorial Day recipes are bars and brownies which are obvious picks because they're easy to carry. Here are few pies you can wrap up and carry.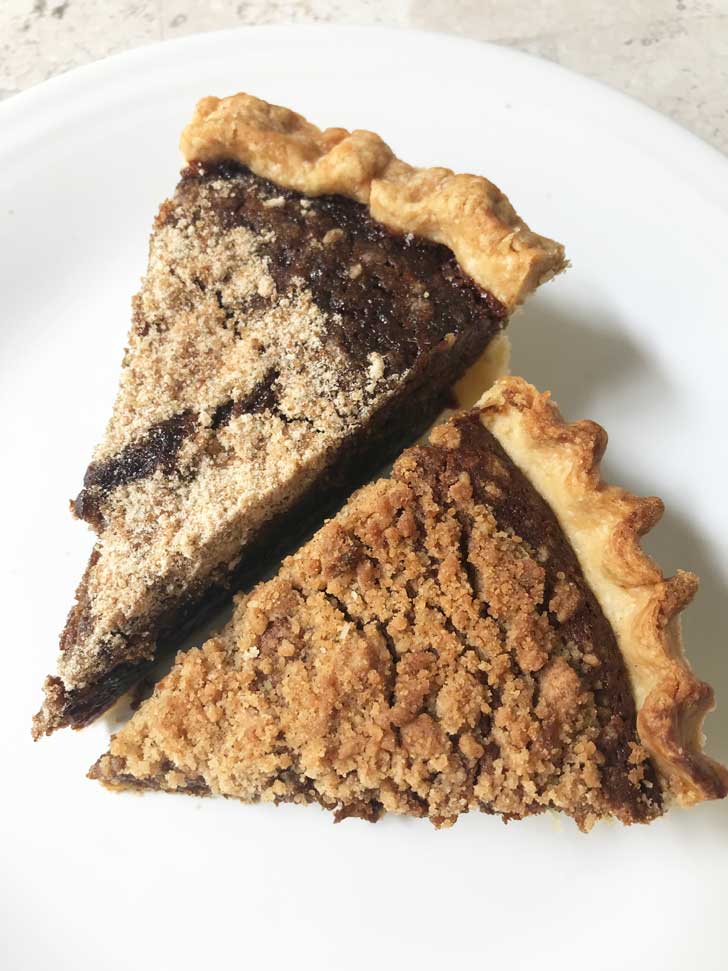 Shoofly Pie -- If you've never made one, now's the time. Just bake the pie, chill it, cover with foil and off you go.
Butternut Brownie Pie -- This one should travel well, just put the whipped cream on when you get there.
Pillsbury Brownie Mix Cream Cheese Pie -- I'm linking to the original recipe on Pillsbury's site because the ratios on this pie tend to change depending on how brownie mixes change. It's perfect for Memorial Day in so many ways.
Cakes on the Go
Texas Sheet Cake -- This is my favorite version of the recipe. What's different about it is the sour cream icing. It's like the usual Texas Sheet Cake icing, but with a slightly tart flavor that makes the icing/frosting (I can't seem to stop using the words interchangeably) tastes a little less sweet. Now I said I was posting desserts that travel well, and this one does. The key is having a lidded sheet pan. This lidded half sheet pan makes life easier. It took me a while to buy one, but it was worth it.
Next Day Coconut Rum Cake -- I lost track of how many times I made this. Fuzz was able to make it at school, with many thanks to her friend who had a stash of rum.
Black Walnut Pound Cake -- This recipe is a popular one for people who like black walnuts. Not everyone does. As far as Memorial Day recipes go, it fits in that it's a conversation starter for groups.