Spring Break has ended and we are adjusting to normal life after a week in Paris.  Or sort of normal. Life has presented some challenges as of late, but part of coping means getting out and doing things, so we took advantage of low air fares and booked a trip to The City of Lights. Fuzz practiced her French, Todd finally saw The Hall of Mirrors at Versaille and I discovered the Merveilleux.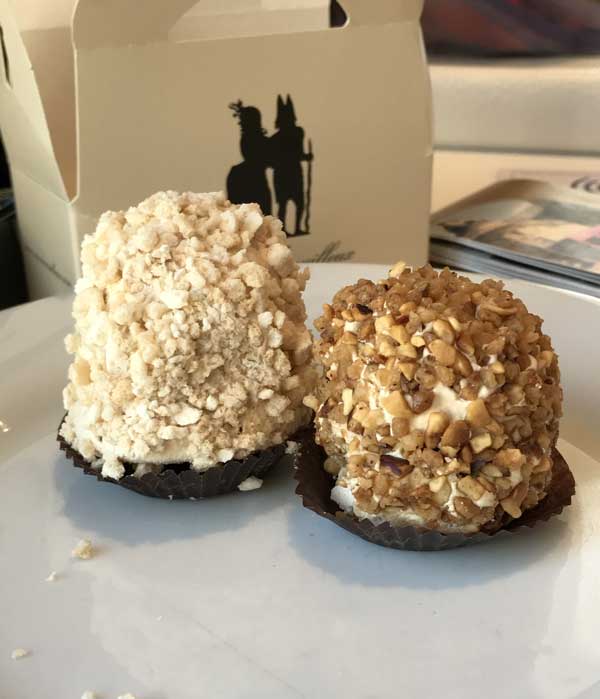 Originally from Belgium but now popular in France, the Merveilleux is a confection made by sandwiching meringues with flavored whipped cream and rolling them in bits of chocolate, crumbs or nuts. The ones in the photo are from Aux Merveilleux de Fred, which has a shops all over the world. I had no idea they existed until I strolled by the store in The Latin Quarter.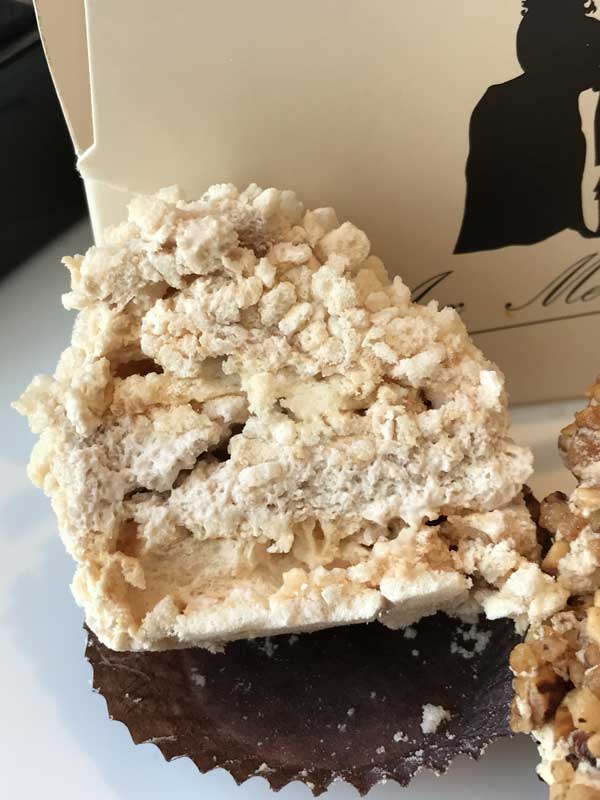 At first I thought they were cupcakes of some sort, but then I came upon the window where you can actually watch the confections being assembled.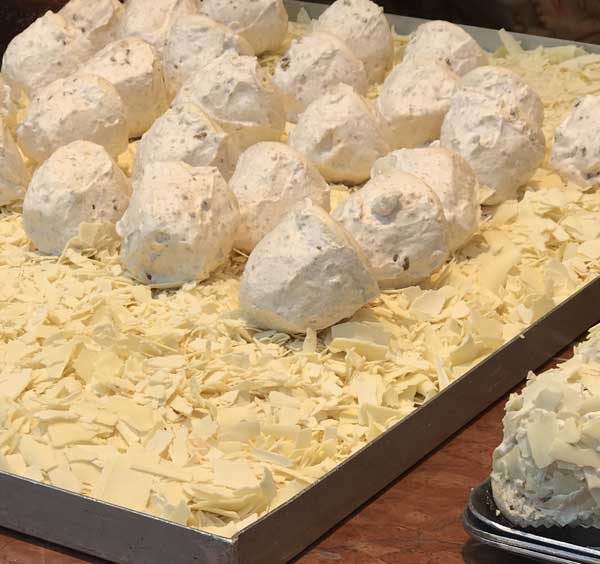 Here are the two I bought. The white one is "Le Incroyable".  It's made with meringues, Speculoos (spice cookie) flavored whipped cream and white chocolate bits. The brown one is "Le Magnifique", which is meringues, praline flavored cream and a mix of almonds and caramelized hazelnuts.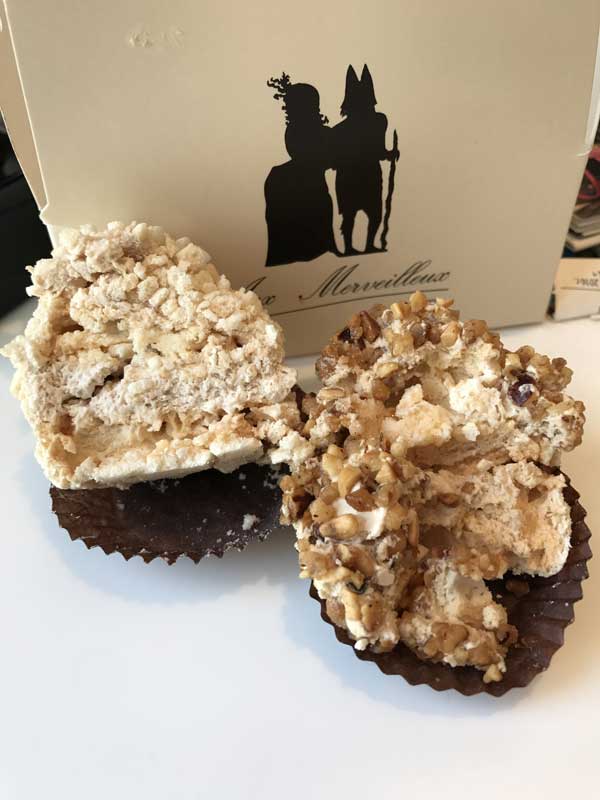 The shop sells mini cakes, cupcake size Merveillex and full cake size.  I think this is the cake I want for my birthday.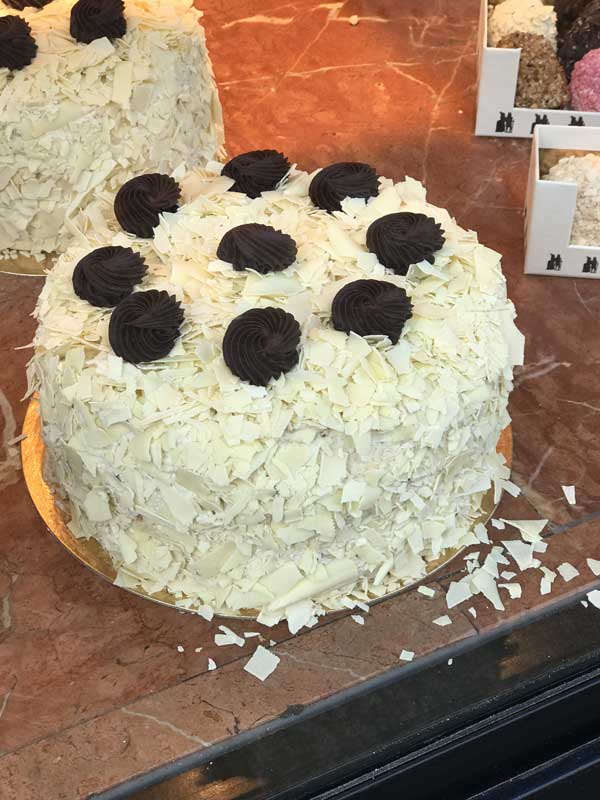 In addition to the Merveilleux, Chez Fred sells a special type of very light brioche. Unfortunately, we didn't have room in our calorie budget for both therefore we will have to go back!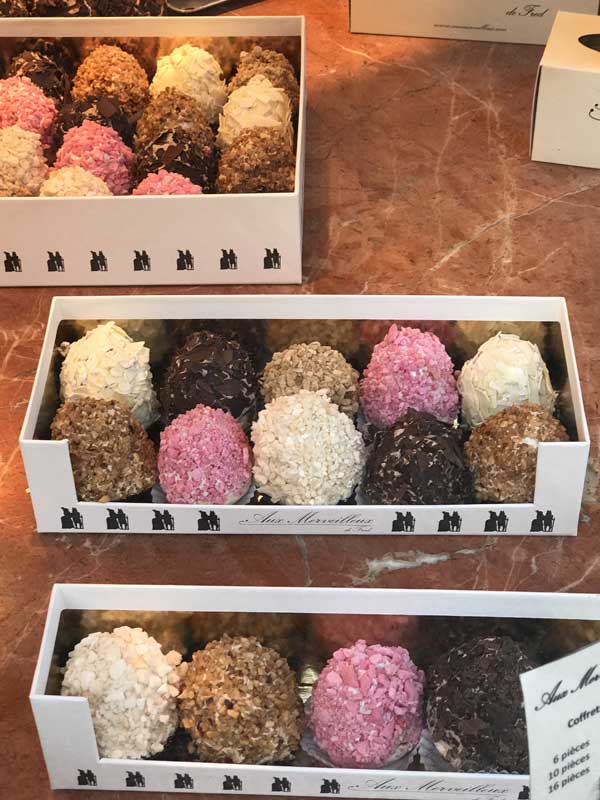 At this point I do not have my own unique recipe, but naturally David Lebovitz does and you can find it in his book My Paris Kitchen. If you don't have the book, Sift and Whisk posted a version.