I never thought I'd be making homemade vegan butter, but here we are! What happened was I was reading up on vegan baking and came across a recipe for it. Technically, it shouldn't be called "butter" since it has no milk, so really it's more like vegan margarine. Whatever the name, It sounded like a fun project, had a lot of good reviews. That, plus the ingredient list wasn't too daunting.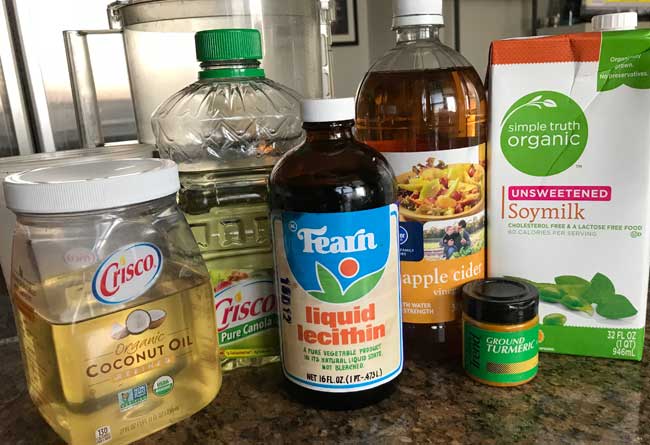 What's In Vegan Butter?
Vegan butter is essentially a mixture of coconut oil, canola oil, soy milk and apple cider vinegar that when combined with a little lecithin, blends into a smooth and creamy spread that performs like butter in baking and has a surprisingly pleasant flavor. It's much better (in my opinion) than store bought vegan baking sticks.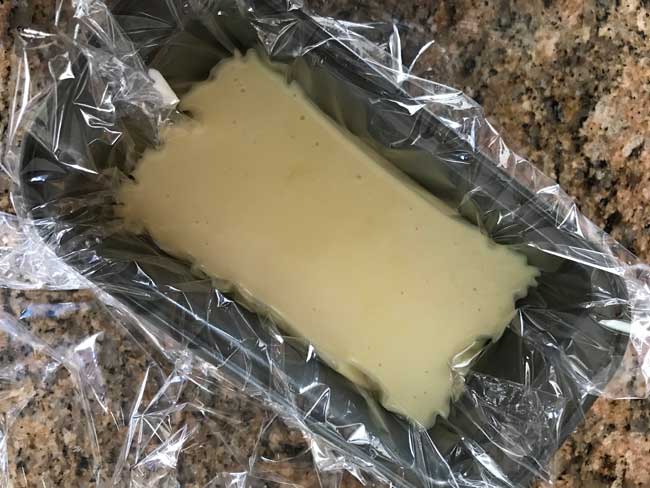 Vegan butter can be used just like regular butter as in both baking and as a spread.  The original recipe on Veganbaking.net calls for xanthan gum which makes it a tad bit softer and easier to spread, but I found that if I left out the xanthan gum and just softened the butter before spreading, it was fine.   The other changes I made were to add a little turmeric for color and to use small loaf pans lined with plastic wrap rather than silicone baking molds.  Even with the changes, the vegan butter is great.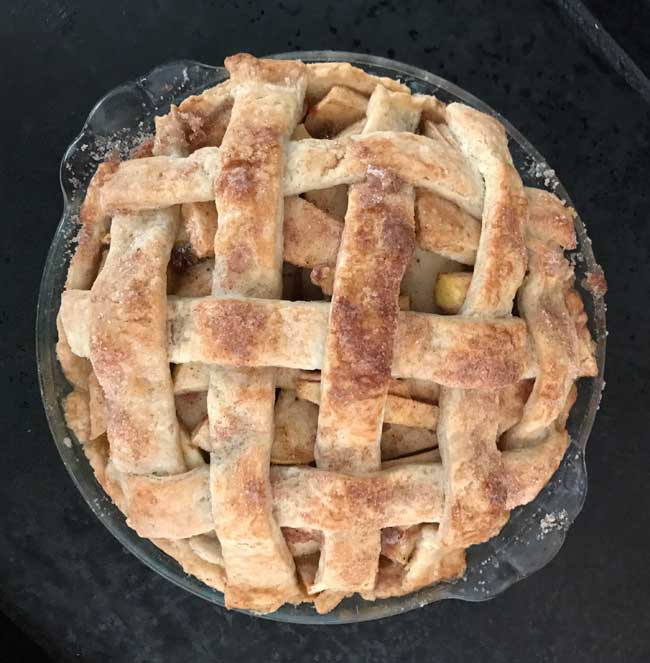 So far I've used vegan butter in scones, chocolate chip cookies, garlic bread, and pie dough where it does a fine job standing in for both butter and shortening.  I've also used it in shortbread where it works amazingly well. The texture is crumbly and light like my usual shortbread and the flavor is somewhat buttery even though there's no actual butter.  I think the buttery flavor comes from the soy milk/vinegar combo.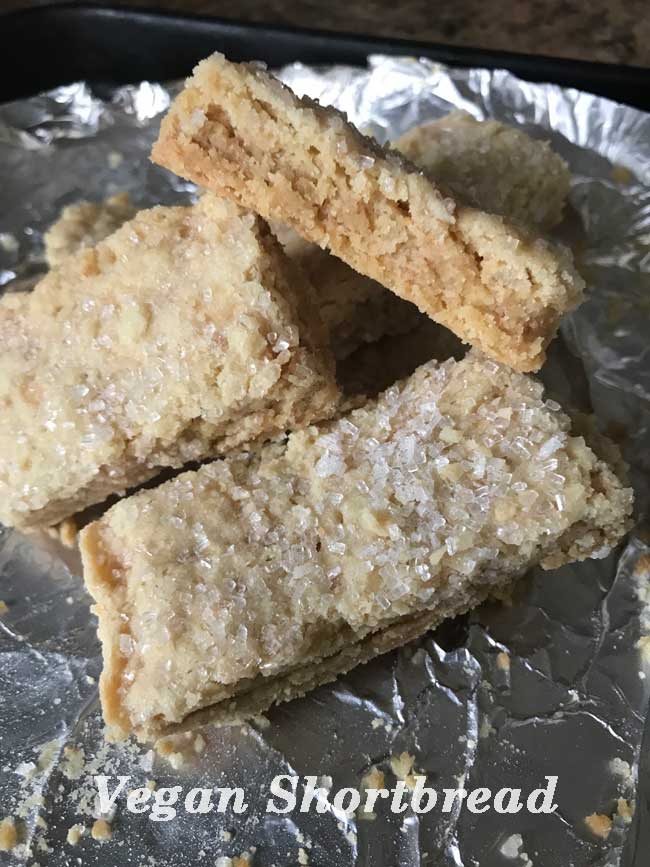 Here's the recipe for homemade vegan butter as I made it.  It comes together pretty quickly and be used an hour after it's made, or maybe sooner if you don't need it to be solid.
Recipe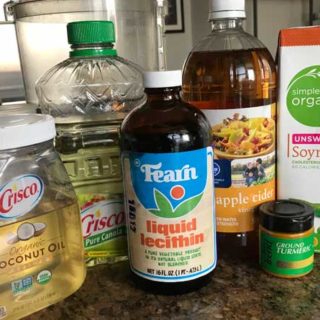 Vegan Butter
Vegan Butter
Ingredients 
¼

cup

+ 2 teaspoons soy milk (could try another vegan milk)

(60 grams)

1

teaspoon

apple cider vinegar

⅛

teaspoon

salt

can omit if desired

½

cup

+ 2 tablespoons + 1 teaspoon

(130 grams) refined coconut oil, melted

1

Tablespoon

canola oil

1

teaspoon

liquid soy lecithin or sunflower lecithin

tiny pinch of turmeric for color

optional
Instructions 
Line a mini loaf pan (3x5 inch) with plastic wrap. If you don't have a mini loaf pan you can use a small bowl, custard cups or even muffin tins.

Measure out soy milk, then stir in 1 teaspoon of apple cider vinegar and ⅛ teaspoon salt. Allow mixture to stand for about 10 minutes so that it curdles and thickens.

Put the melted coconut oil and the canola oil in the bowl of a food processor or blender, then add the soy milk, lecithin and turmeric (if using). Process for about 2 minutes or until smooth.

Carefully pour mixture into the mini loaf pan, then transfer to the freezer for 1 hour to set.

You should get about 1 cup of vegan butter. To use it in baking, weigh out 114 grams for every half cup.