I usually associate flourless chocolate cake with France, but I recently discovered an outstanding Italian version. Based on a recipe from Dolci, Italy's Sweets, this Torta Tenerina from the Emilia-Romagna city of Ferrara is an absolutely fantastic Italian chocolate cake. It's also gluten-free.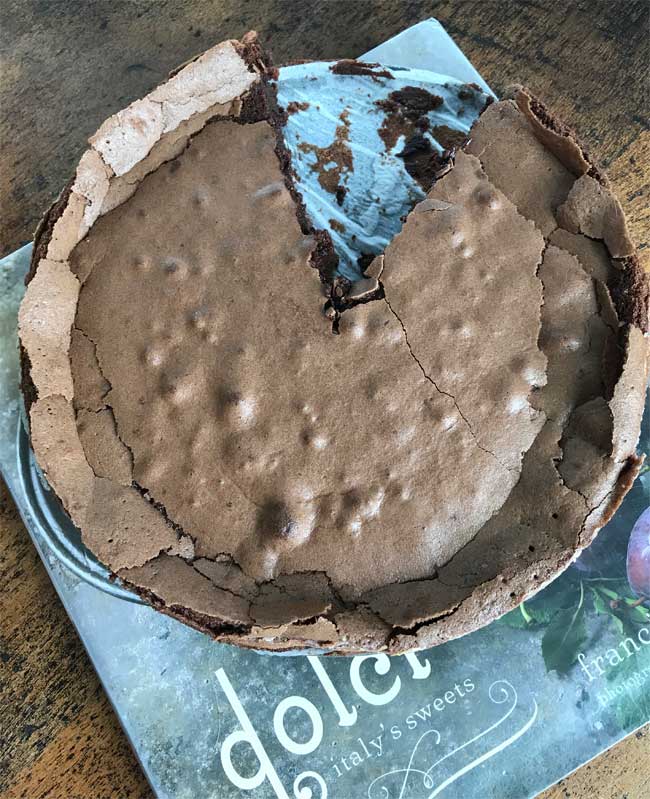 A 9-Inch Springform Italian Chocolate Cake
Baked in a 9-inch round pan, the Torta Tenerina (sticky cake) is known for its soft and tender texture. The gluten-free Italian chocolate cake rises and forms a flaky shell as it bakes, then collapses and settles as it cools. I was expecting it to be good, considering it's hard to ruin this type of cake, but this version was probably the best I've ever had.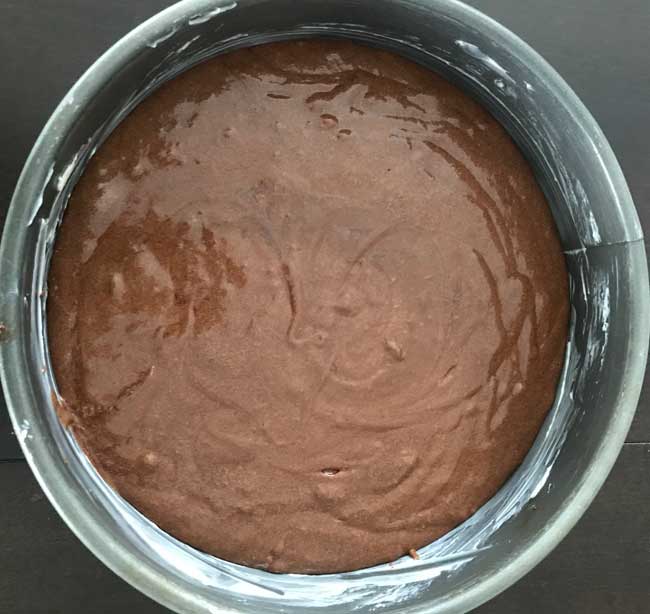 Ingredients and 777!
Before making Dolci's Torta Tenerina I found several other versions with similar but slightly different ratios. This particular version is gluten-free since it uses cornstarch instead of flour, but many versions do use a few tablespoons of flour. For now I'll stick with this recipe. Not only is it over the top in terms of taste and texture, the recipe is easy to remember. It has 7 tablespoons butter, 7 oz chocolate and 7 oz of sugar (1 cup sugar = 7 oz by weight). This should help you out if you ever have to go on a reality cooking show and need to have a dessert recipe memorized – you've got 777 plus 4 eggs and 2 T. cornstarch!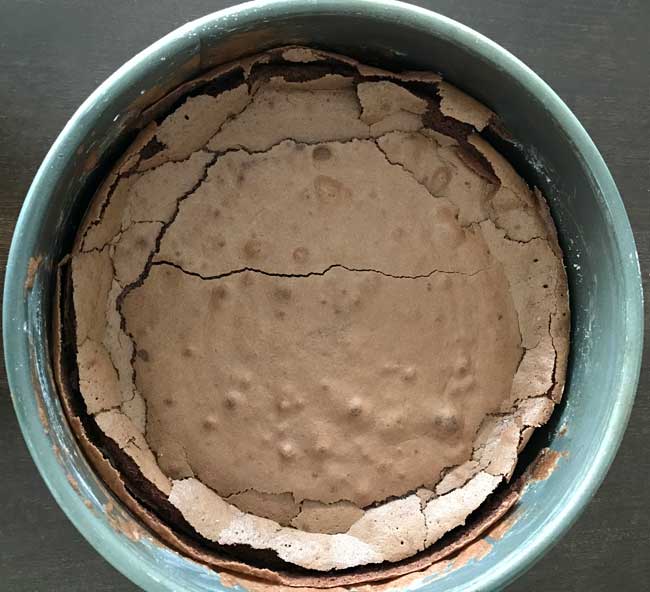 Use Gluten-Free Ingredients
The original Torta Tenerina is a 5-ingredient gluten-free chocolate cake, but I used unsalted butter and added ¼ teaspoon of salt and a tiny splash of vanilla. For the chocolate, I used 2 (3.5 oz) bars of Lindt 70% and loved the results. Of course experimenting with different types of chocolate is half the fun with this recipe, so use your favorite. I would try to keep it around 70% to 80% cocoa and not any sweeter.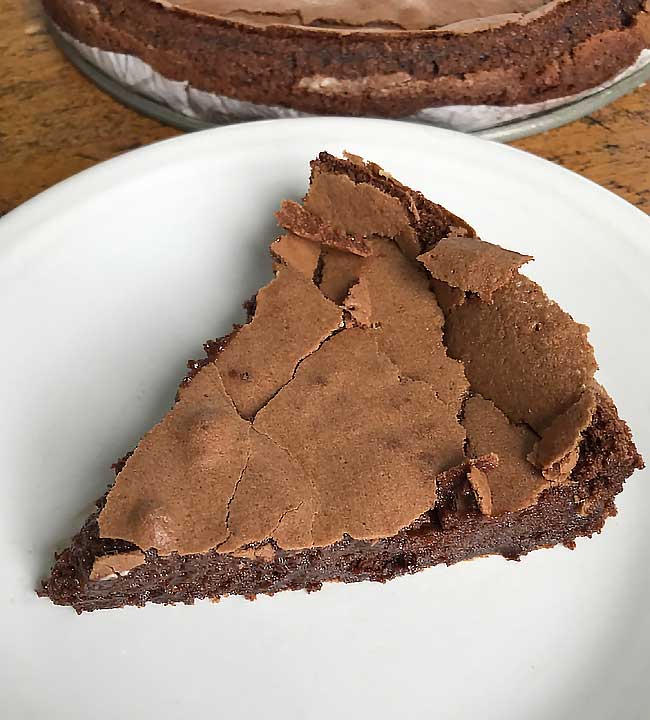 Recipe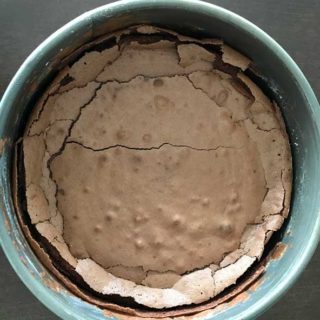 Torta Tenerina an Italian Chocolate Cake
Torta Tenerina is a famous chocolate cake from the town of Ferrara.
Ingredients 
4

large

eggs

7

tablespoons

unsalted butter plus extra for greasing pan

7

oz

dark chocolate

maybe try 70% Lindt?

1

cup

granulated sugar

(200 grams)

2

tablespoons

cornstarch

¼

teaspoon

salt

omit if using salted butter

½

teaspoon

vanilla

optional
Instructions 
Preheat the oven to 350 degrees F. Rub the pan generously with butter to grease.

Separate the eggs first. Put the whites in the bowl of a stand mixer with a whisk attached (or a large mixing bowl) and put the egg yolks in another bowl. Let them sit while you prepare the chocolate.

Combine the chopped chocolate and 7 tablespoons of butter in a microwave safe bowl and heat on high, stirring after 60 seconds, then every 30 seconds or until melted and smooth. You can do this in a saucepan if you prefer.

Meanwhile, in the bowl of a stand mixer with the whisk attached, beat the egg whites until stiff. Scrape them onto a plate or into a bowl to wait.

In the same bowl you used for the egg whites, beat the granulated sugar and yolks until pale and yellow. Scrape in the melted chocolate and beat until mixed, then stir in the cornstarch and salt (if using) and vanilla (if using). Lastly, fold the beaten egg whites.

Transfer the batter to the springform pan and bake for about 20 minutes. Do not overbake.

Allow the cake to cool for 30 minutes. It will collapse as it cools. Loosen from edges, remove springform and serve with your favorite berries.