Have you been searching high and low for the ultimate corn flake cookie? I thought not! But here it is anyway, straight off the back of the box of Target's Market Pantry Corn Flakes.  This is the cereal I bought for the Chunky Ice Cream Pie, so I'm glad to have another use for it.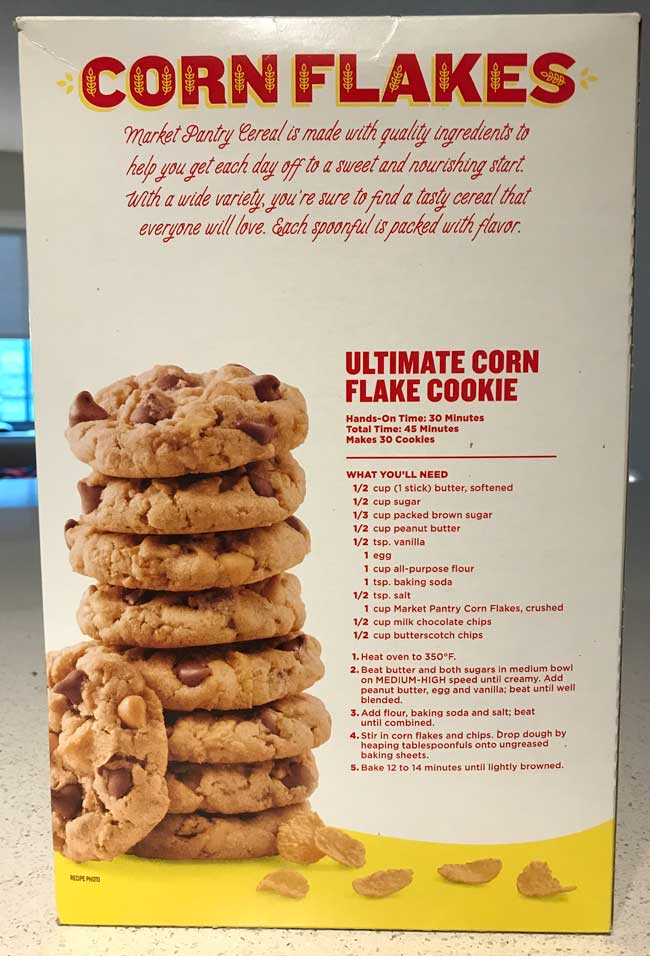 The cookies are awesome, but I think they should call them The Ultimate Peanut Butter Corn Flake Cookies because they fall into the peanut butter cookie category for sure. You can make them as directed, in which case they are chewy with crunchy edges.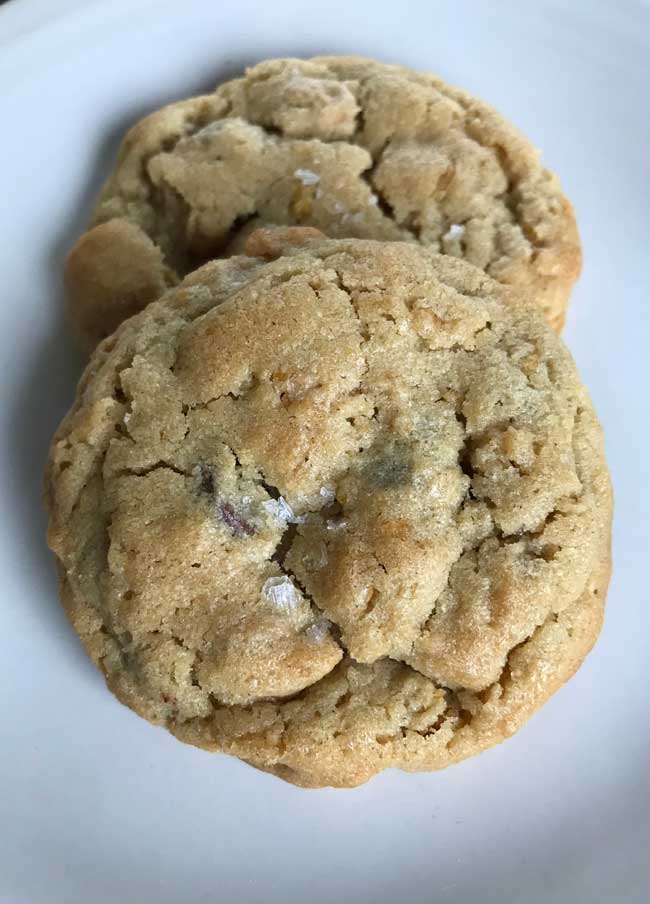 Or you can make them about half the size for little two-bite cookies. I kind of like the petite size better, plus they fit well into little tin tie bags for gift giving.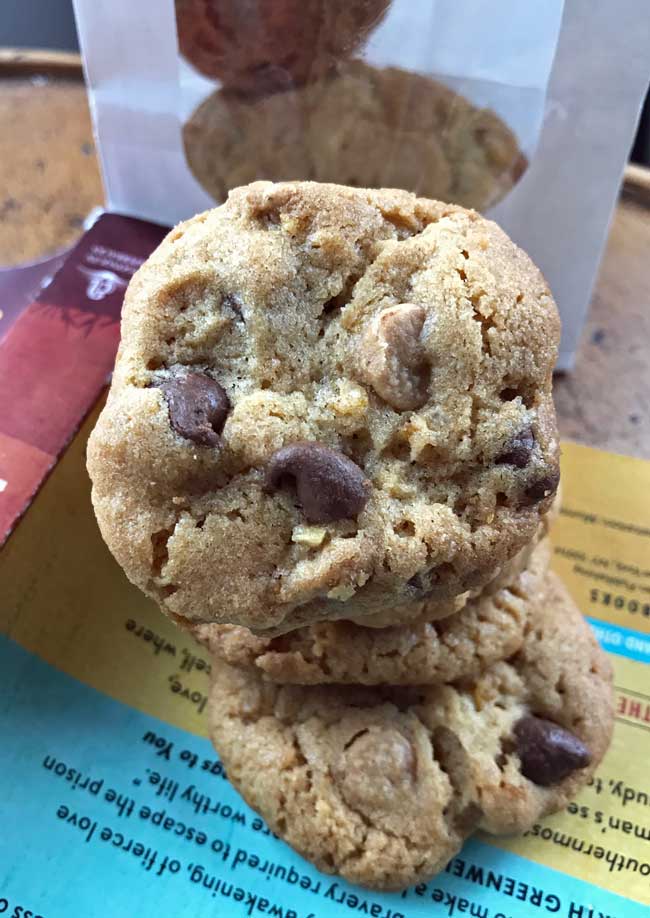 Here's the adapted recipe. I added some gram weights, increased the vanilla a little bit, used peanut butter chips instead of butterscotch and put a little sea salt on top just for fun. The original yield was 30 cookies (medium-ish).  For my first batch I made 18 (slightly large) and for my second batch I made about 40 (two-bite cookies).  Next time I'll probably shoot for 30, but we did like the large and small cookies.  I especially liked the small ones because they were crunchier.
Recipe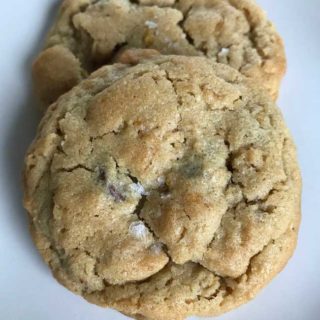 Ultimate Corn Flake Cookies
Ultimate Corn Flake Cookies made with cereal, nuts and two kind of chips.
Ingredients 
1

stick

114 grams unsalted butter, softened (but still slightly firm)

1/2

cup

sugar

100 grams

1/3

cup

firmly packed brown sugar

65 grams

1/2

cup

128 grams peanut butter (I used extra crunchy)

1

large egg

3/4

teaspoon

vanilla extract

1/2

teaspoon

salt

1

teaspoon

baking soda

1

cup

130 grams all-purpose flour

About 1 cup corn flakes cereal

crushed after measuring (30 grams)

1/2

cup

peanut butter chips or butterscotch chips

1/2

cup

milk chocolate chips
Instructions 
Preheat oven to 350 degrees F.

In the bowl of a stand mixer or in a large mixing bowl, beat butter and both sugars until light and fluffy. Add the peanut butter and beat until well mixed, then add the egg and mix on low to medium low speed until well mixed, scraping sides of bowl often.

Beat in the salt and baking soda until evenly distributed, then add the flour and stir until low until almost fully incorporated. Stir in the cereal and chips.

With a medium size cookie scoop, scoop out about 20 balls of dough. If you are using a small scoop, you should get about 30 (as per the recipe). If you are not using a scoop, just use heaping tablespoons.

Bake for 12 to 14 minutes or until the cookies are brown around the edges.