I apologize for the lack of cookie recipes, but my daughter has taken over the kitchen this week to practice making bread. She seems to have a knack for babka and challah, so we now have a lot of leftover egg whites. We're freezing the egg whites, but it occurred to me we should be making meringue cookies like Forgotten Cookies.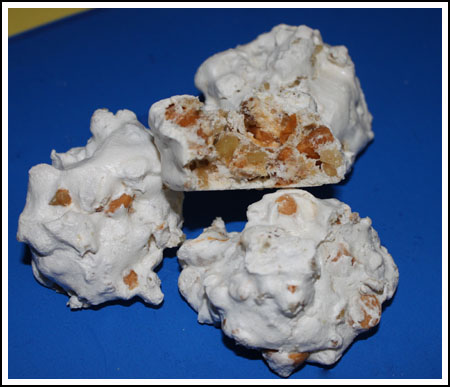 Forgotten Cookies get their name from the fact you put them in the oven, turn it off and forget about them for a while. It also seems like (at least in our house) Forgotten Cookies and all meringues are just forgotten about period. I don't know why, but there are so many good ones and they are perfect for parties because other people forget about them too and then are delighted to see them on a tray.
So on that note, here are some meringue cookie recipes that I've literally forgotten about but which are great.
Pecan Chewies – An all-time favorite!  You can also make them with hazelnuts.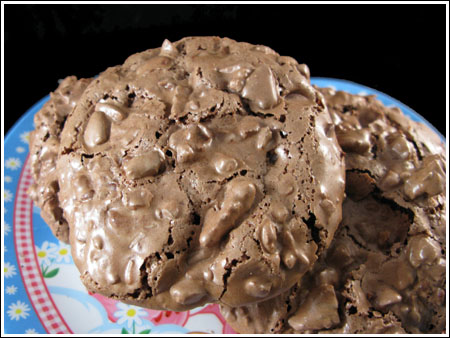 Caramel Cashew Meringue Cookies – I've been playing with this recipe a bit and feel like the cookies are worthy of a holiday cookie tray.  They are a little different — sweet & salty from the cashews and topped with melted caramel for a little chew.  If you need to pack them in a tin, you can skip the caramel and just add butterscotch morsels to the meringue.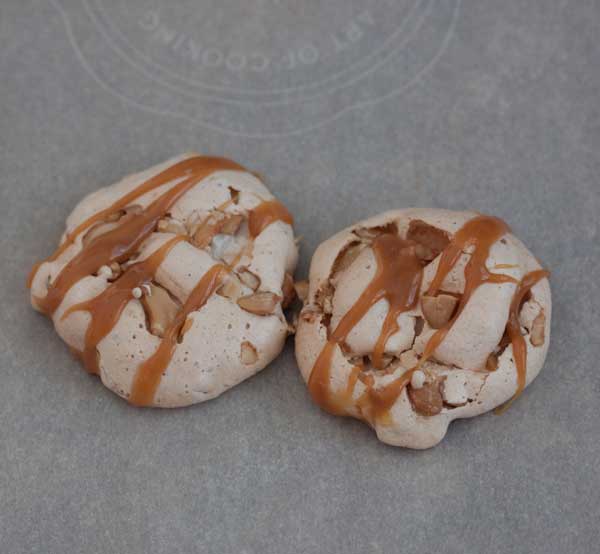 Chai Macadamia Nut Meringues – Perfect for the holidays, and just a little different.  This recipe won a holiday cookie contest years ago.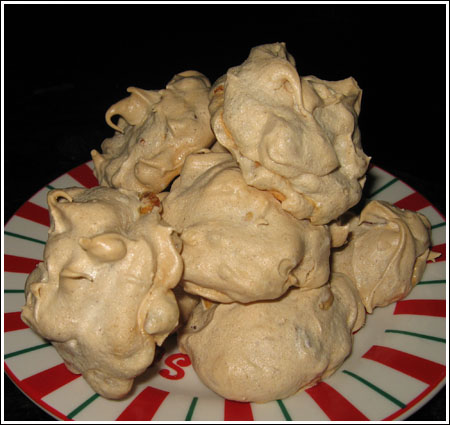 Brownie Chip Meringues – Light, but rich at the same time.  The recipe is from 101 Perfect Chocolate Chip Cookies.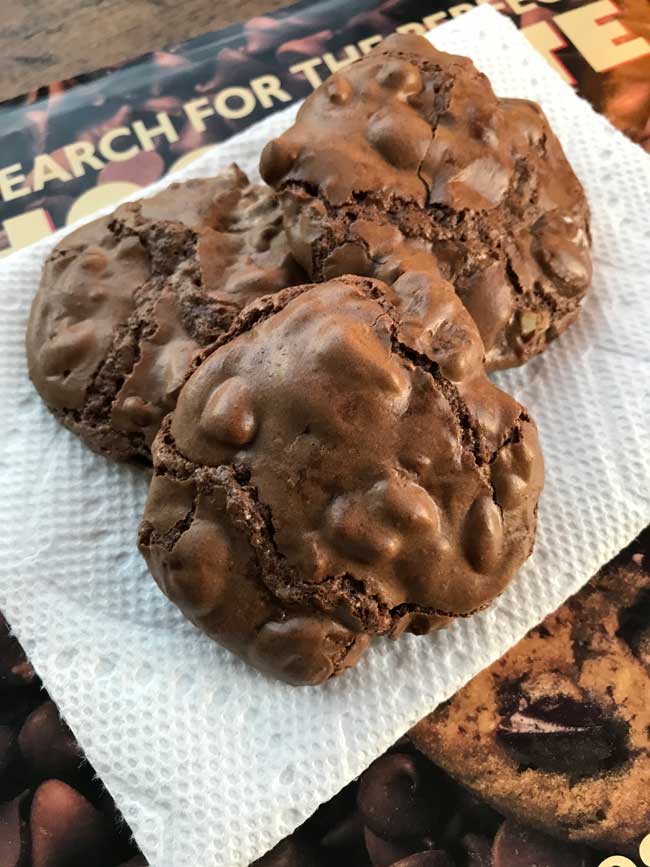 Date Nut Chocolate Chip Meringues – Great texture!  I remember loving these and am not sure why I don't make them more often.