Chocolate Meringue Sandwich Cookies are perfect for Christmas, but I liked this recipe so much that I couldn't wait to post it.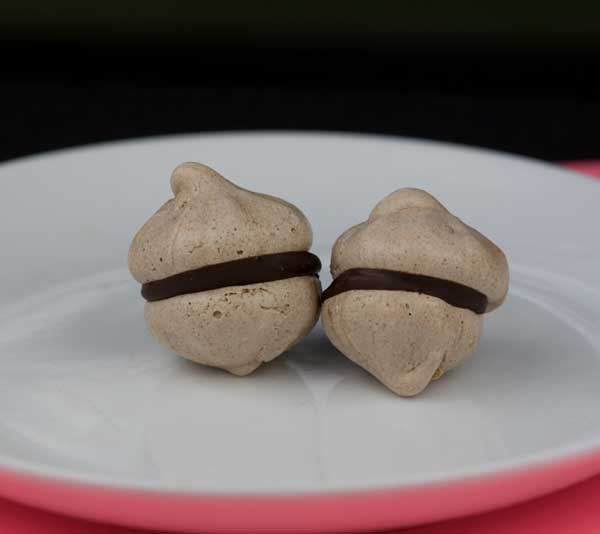 Just check the weather before you get started because sometimes humidity can wreak havoc with meringue making. We went through a rainy period here in Austin a few months back and during that time, Fuzz had a homework assignment that involved making meringues. We tried about 5 different recipes and the meringue fell every time even though we were in our nice climate controlled kitchen. When the weather cleared up, we tried one of the same recipes and it held up perfectly.
Recipe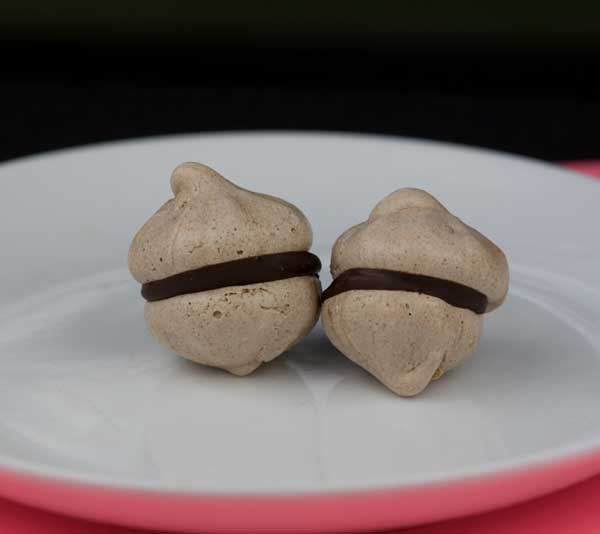 Chocolate Meringue Sandwich Cookies
Chocolate Meringue Sandwich Cookies
Ingredients 
2

large egg whites

⅓

cup

granulated sugar

⅓

cup

powdered sugar

2

tablespoons

unsweetened cocoa powder

Another ¼ cup powdered sugar

3

ounces

of semisweet chocolate

chopped
Instructions 
Preheat oven to 200 degrees F. and line two baking sheets with parchment paper.

Put the egg whites in a very clean, grease-free, glass or metal bowl.

With an electric mixer, beat whites until soft peaks form. Gradually add granulated sugar, beating on high until stiff peaks form, then fold in the ⅓ cup powdered sugar.

Mix together the cocoa powder and remaining ¼ cup powdered sugar and fold into the egg white mixture.

Put the egg mixture in a pastry bag fitted with a star tip.

Pipe out 24 little stars and put the pans in the oven. Bake at 200 for about 75 minutes or until cookies are dry. Cool completely. Peel away from tray.

Melt the chocolate in the microwave using 50% power and stirring every 30 seconds. Let it cool slightly so that it is not as runny.

Dab a small amount of melted chocolate on the bottom of one of the cookies, then attach a second cookie. Carefully stand the cookies on their sides in a 9x13 inch pan or another pan that you can fit in the refrigerator. If you have a mini muffin tin, you could try putting the assembled cookies in that.

Chill the cookies until the chocolate sets, then remove from the refrigerator and store at room temperature in an air-tight tin.

The yield may vary depending on what size start tip you use and how large you make the cookies. I was able to make 24, but again -- this varies.