National Pie Day is January 23, so in honor of that here's an apple pie!   To be more specific it is an Apple Slab Pie baked in an 11x7 inch pan. The usual recipe is double this, baked in a sheet pan and serves a crowd.  This 11x7 in Apple Slab Pie is perfect for smaller groups.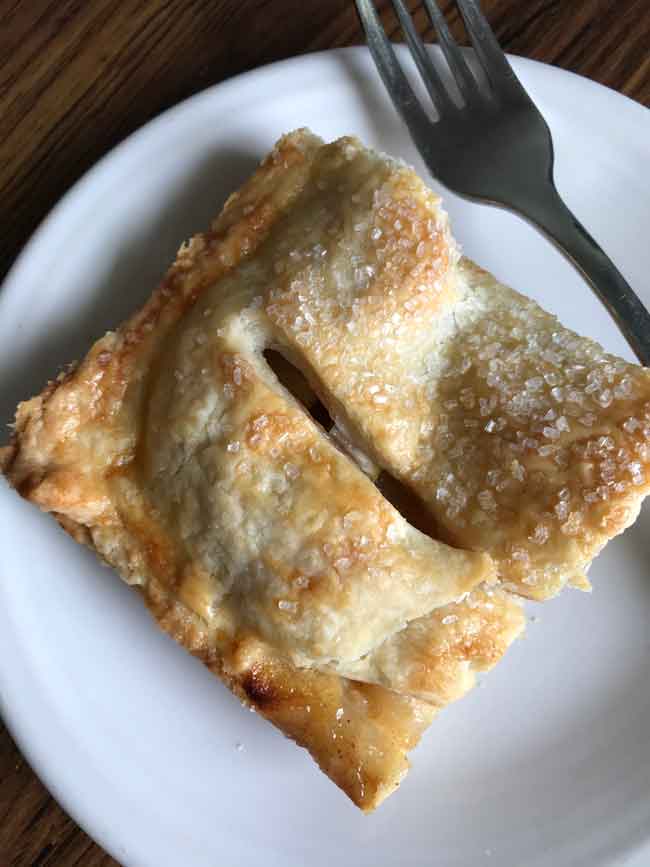 So what's the point of making a small slab pie?  Why not just make a round pie?  I had to kind of justify that before I made the pie, but now that I've made it I'm glad I did. Slab pies are easy to cut and serve, plus they are easy to fit into crowded freezers.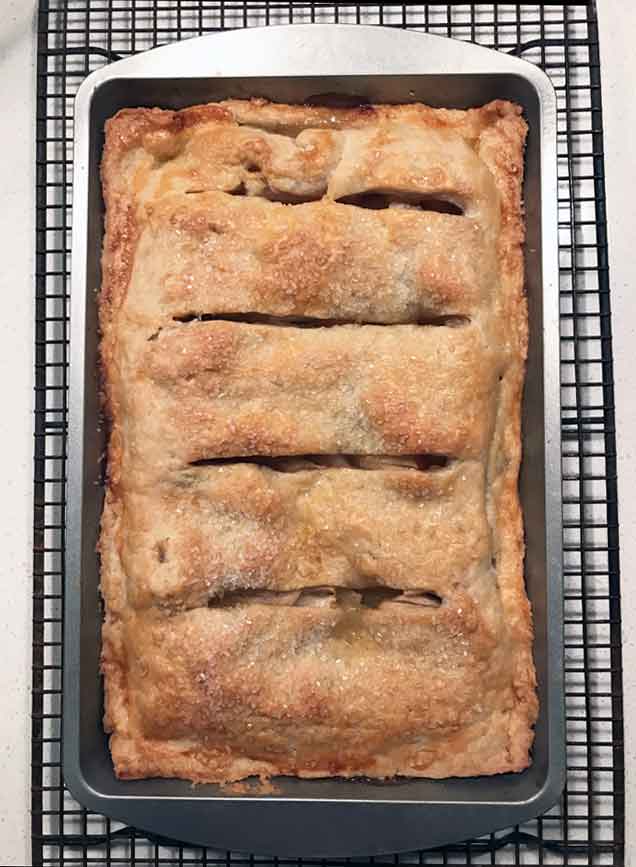 Slab pies also give you a higher ratio of dough to fruit, which is great if you are using some really delicious and flaky pie dough recipe.  I've been on a laminated pie crust kick lately and slab pies have been a good way to use the dough.  And even though there's a high ratio of dough to fruit, I think there's still enough fruit.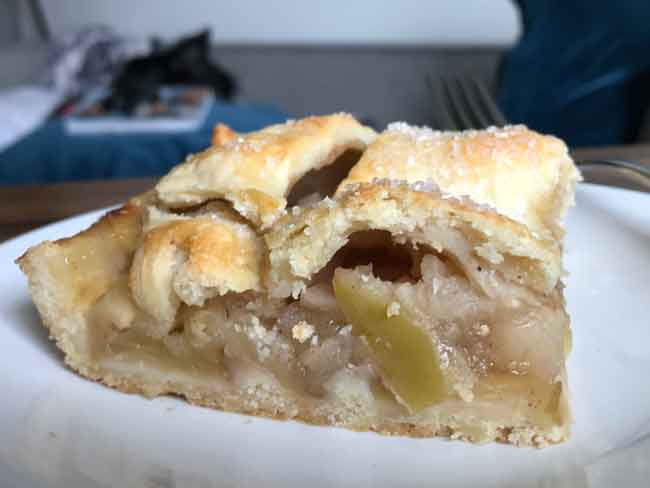 This is embarrassing to admit, but I do not enjoy peeling apples AT ALL and like this recipe because there are fewer apples to peel. I used Granny Smith's and threw in one Fuji for variety. The filling in this recipe holds together well.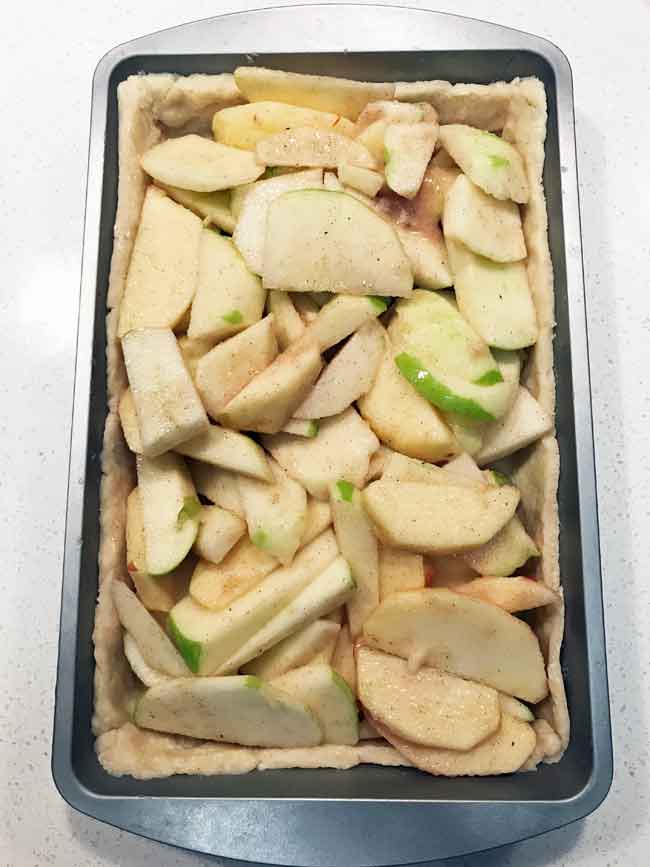 Here's the 11x7 inch Apple Slab Pie recipe if you want to try it.
Recipe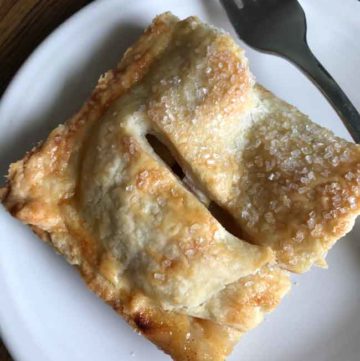 11x7 inch Apple Slab Pie
Apple Slab Pie that is baked in an 11x7 inch pan.
Ingredients 
Dough for a double crust pie

store bought or homemade

Filling

2

pounds

apples peeled

cored and cut into small chunks

½

tablespoon

lemon juice

⅓

cup

sugar

1 ½

tablespoons

cornstarch

½

teaspoon

ground cinnamon

⅛

teaspoon

ground nutmeg

⅛

teaspoon

ground allspice

Tiny pinch salt

2

tablespoons

heavy cream or one egg beaten with 1 tablespoon of water

Sparkling Sugar (optional
Instructions 
Heat oven to 375 degrees F. Set a large rimmed baking sheet in the oven.

In a large bowl, toss apples with lemon juice until coated. Add remaining filling ingredients and stir to evenly coat.

Assemble pie: On a lightly floured surface, roll out half the dough and fit it into the pan so that it comes about ¾ of the way up the sides.

Spread apple mixture into dough filled lined and spread evenly.

Roll the second ball of dough into a large rectangle. Drape over filling and push down around edges, pinching to seal. Make small cuts in center of pie to vents.

Brush with heavy cream or egg wash and sprinkle with sparkling sugar.

Set on the preheated baking sheet and bake until crust is golden and filling is bubbling – about 40 minutes. Transfer to a wire rack and let cool.