Happy Birthday to Lizzie the Corgi! She's the best kitchen buddy ever, and to celebrate 12 years of her being directly under my feet in the kitchen (and not having fatally tripped), I baked her a little six inch birthday cake.  It's a "people" cake so Lizzie won't get any.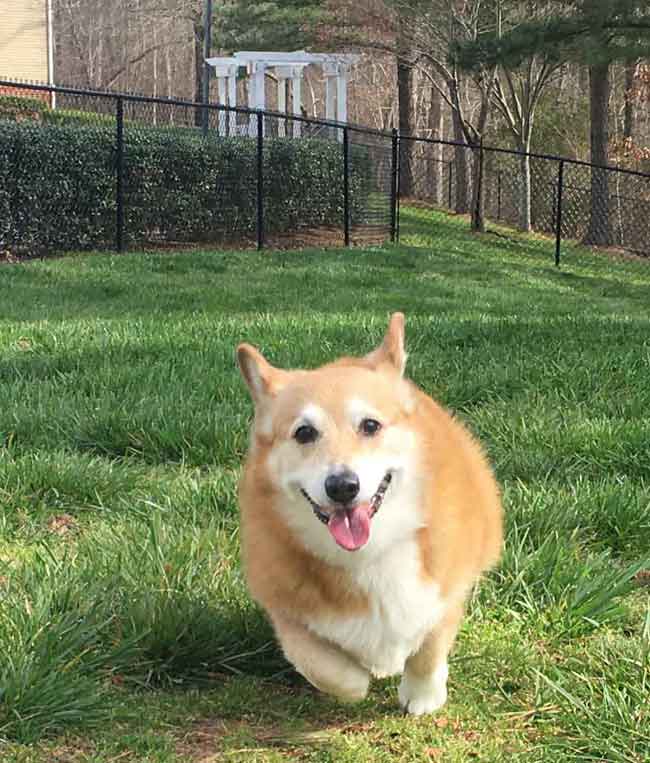 But she had SO much fun helping make it.

Lizzie's cake is a white cake made with all-purpose flour. There's a very similar six inch white cake here made with cake flour, so I'm hoping this version will come in handy if you need a white cake made with all-purpose.  Or at least that's what I'm telling myself after posting an almost identical recipe. I  made this one, forgetting I already had a six inch white cake.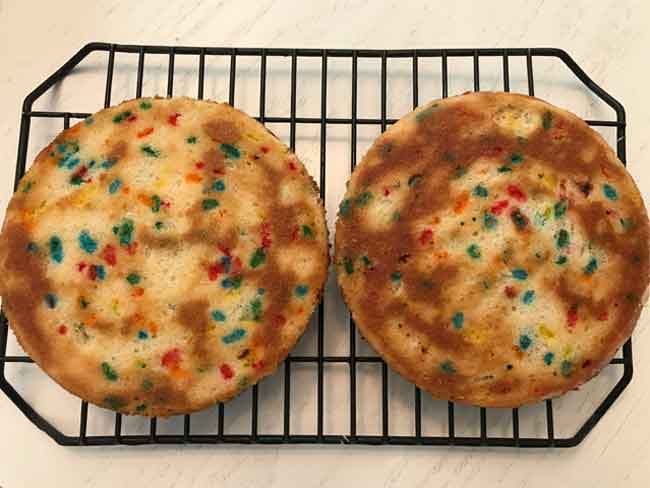 Oh well, at least the frosting is different -- and very good!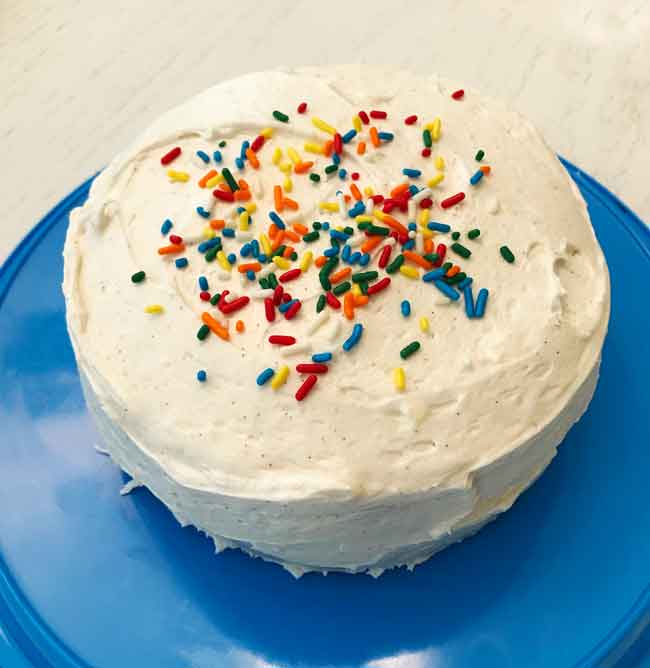 It is a half batch version of a frosting from Imperial Sugar called 3 Step Buttercream. It's very sweet and very white, though this one is flecked with vanilla beans from vanilla bean paste. Nothing but the best for Lizzie!  I should also add that the recipe will give you just enough to generously frost a six inch birthday cake, so if you want enough to pipe borders and whatnot, you'll need to double.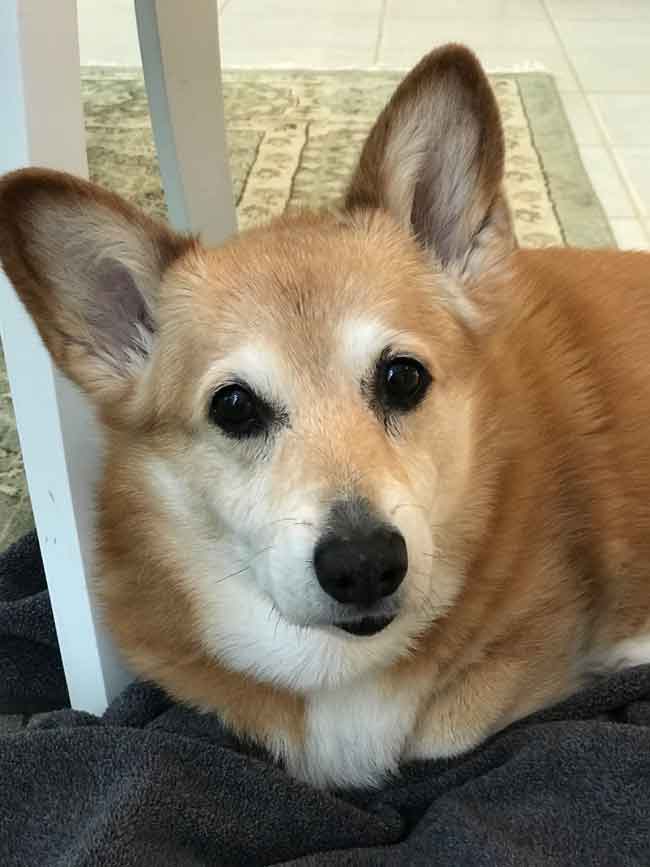 Lizzie Update
It's hard for me to type this. Lizzie crossed the Rainbowl Bridge 9/2022 at 14 ½ years old. I miss her so much.
Recipe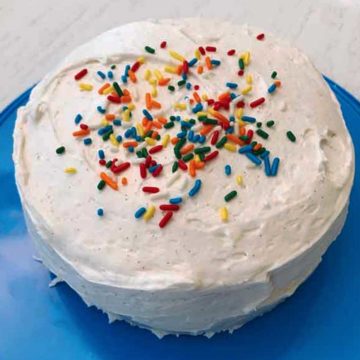 Six Inch Birthday Cake
Six Inch White Birthday Cake
Ingredients 
1

cup

all-purpose flour

126 grams, bleached

½

teaspoon

baking powder

¼

teaspoon

baking soda

¼

teaspoon

salt

¼

cup

unsalted butter

softened

¾

cup

plus 2 tablespoons granulated sugar

175 grams

2

large

egg whites

60 grams, brought to room temperature

½

teaspoon

vanilla

½

teaspoon

almond extract

⅔

cup

buttermilk

2

T.

sprinkles

optional, but cute!
Frosting
7

tablespoons

unsalted butter

softened, 100 grams

1 ¾

cup

powdered sugar

230 grams

2

tablespoons

milk or half & half

plus extra if needed

½

teaspoon

vanilla

½

teaspoon

almond extract or vanilla extract
Instructions 
Preheat oven to 350 degrees .

Grease two six inch round cake pans and line bottoms with parchment or wax paper. Grease again.

In a small bowl, whisk or just thoroughly together flour, baking powder, baking soda and salt; set aside.

In a medium bowl, beat the ¼ cup room-temperature butter with an electric mixer on medium to high speed for 30 seconds. Beat in granulated sugar, ½ teaspoon vanilla and ½ teaspoon almond extract. Add egg whites, one at a time, beating well. Alternately add flour mixture and buttermilk, beating on low speed after each addition just until combined. Stir in sprinkles if using.

Divide batter between the two pans and bake for 22-25 minutes or until a toothpick inserted near center comes out clean.

Let the cakes cool in pans on wire rack for 10 minutes. Run knife around cake to loosen. Remove cake from pan; gently peel off paper. Cool completely on wire rack. If using one pan, wipe it clean and bake second layer with remaining batter.

For frosting: In a medium bowl, beat butter with an electric mixer on medium speed until smooth. Gradually add powdered sugar, ½ cup at a time, stirring until blended. Add a little of the milk and stir some more, then beat until smooth and creamy. Beat in a pinch of salt and the flavorings.

To assemble, place one cake layer, bottom side up, on a platter. Spread with ¼ cup of frosting. Top with second layer, rounded side up. Spread top and sides with remaining frosting.