If you do any keto baking, chances are you have a bag of oat fiber around. And if that's the case, these Keto Oat Fiber Muffins are worth a try. Like bran muffins, they are dark brown, slightly grainy, and flavored with cinnamon and a hint of molasses. After low carb bread, these are my second favorite way to use oat fiber.
Oat Fiber vs. Oat Bran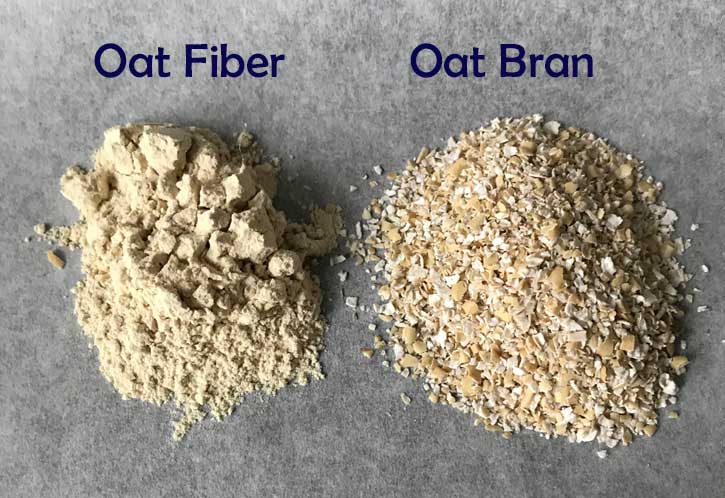 One thing to know is that oat fiber is not oat bran. It is a gluten-free, easy-dissolving insoluble fiber made from grinding the hulls of oat groats. And since oat fiber is not absorbed by the body it contributes zero calories. That's a key point with this recipe because the other ingredients in the muffins are butter and cream, and the zero calorie oat fiber keeps the calorie count in check. Depending on whether you throw in almonds, they are somewhere around 140 calories for each 2 oz muffin. They're dense and more substantial than they appear!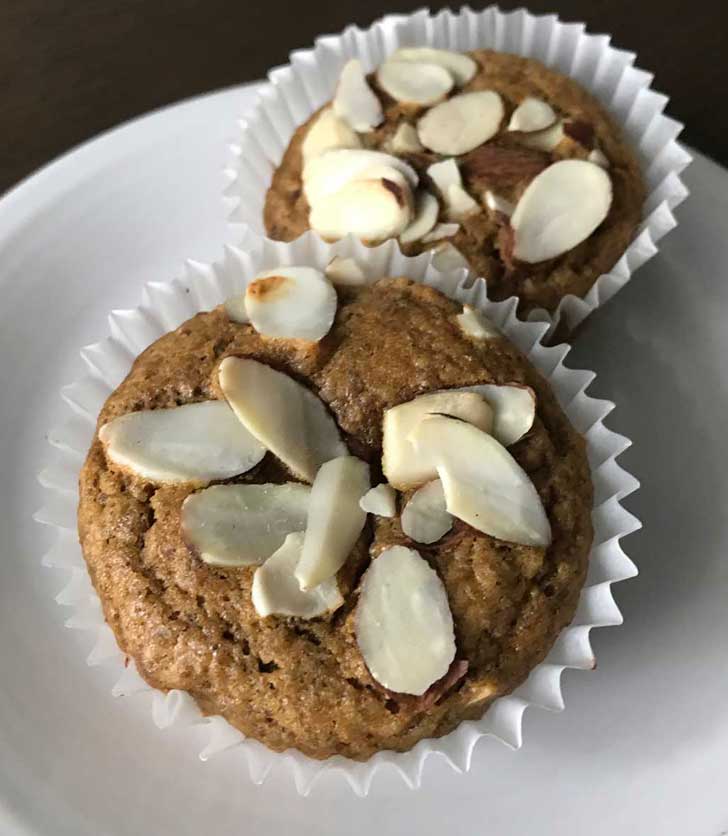 The recipe is a spin-off of one I found on Keto-Connect. Those muffins were good, but kept coming out a little dry, so I had to add water. In addition I changed the recipe by using allulose instead of erythritol and adding a tiny bit of molasses. Molasses isn't keto, but I don't think a 1/2 teaspoon divided among six muffins would be an issue. And finally, I used a touch of maple extract. That is also optional, but adds background flavor.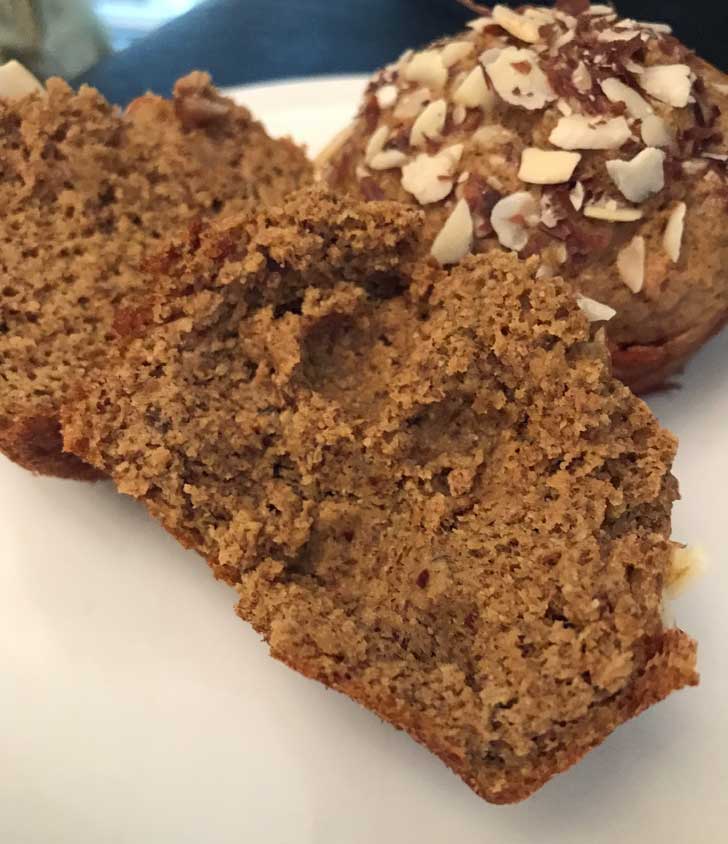 Keto Oat Fiber Muffins Add-Ins
The muffins aren't really keto if you add raisins, but if that's not a concern you can throw in a few. Almonds also add some crunch, so you can crumble some into the batter or just put them on the top. I haven't tested with blueberries, but that's next on my list.
Where to Buy Oat Fiber
I have a feeling oat fiber will start appearing on more grocery store shelves, but for now the easiest way to get it is off Amazon. I've been very happy with a brand called Anthony's.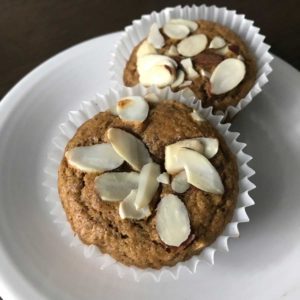 Keto Bran Muffins with Oat Fiber
Dense, moist, muffins.
Ingredients 
1/2

cup

oat fiber (finely ground)

45 grams, not oat bran

1/2

cup

flaxmeal

45 grams

1/2

teaspoon

baking powder

1/4

teaspoon

baking soda

1/8

teaspoon

salt

1/4

teaspoon

cinnamon

2

tablespoon

melted butter

28 grams

¼

cup

heavy whipping cream

60 grams

1 1/2

tablespoons

water

22 ml

1

large

egg

54 grams

1/2

teaspoon

molasses

3

tablespoons

allulose

½

teaspoon

vanilla extract or ¼ each maple and vanilla

sliced almonds, crushed (optional)

For topping
Instructions 
Preheat oven to 350 degrees F. Line six muffin cups with paper liners.

Thoroughly mix together the oat fiber, flax, baking powder, baking soda, salt and cinnamon. Set aside.

Mix together the melted butter and cream, then stir in the egg, water, molasses, allulose and maple & vanilla extracts (or just vanilla).

Add the dry ingredients to the wet ingredients and stir well. Divide among the muffin cups and top with crushed almonds.

Bake at 350 for 15 to 18 minutes. Let cool for at least 20 minutes. The texture improves as they cool.