Soom Tahini Sugar Cookies is a recipe from The Tahini Table, a cookbook by Amy Zitelman. Amy is CEO of Soom Foods and youngest of the Soom sisters. She's been promoting tahini for almost a decade and has been called "one of the driving forces behind the appreciation of tahini in America."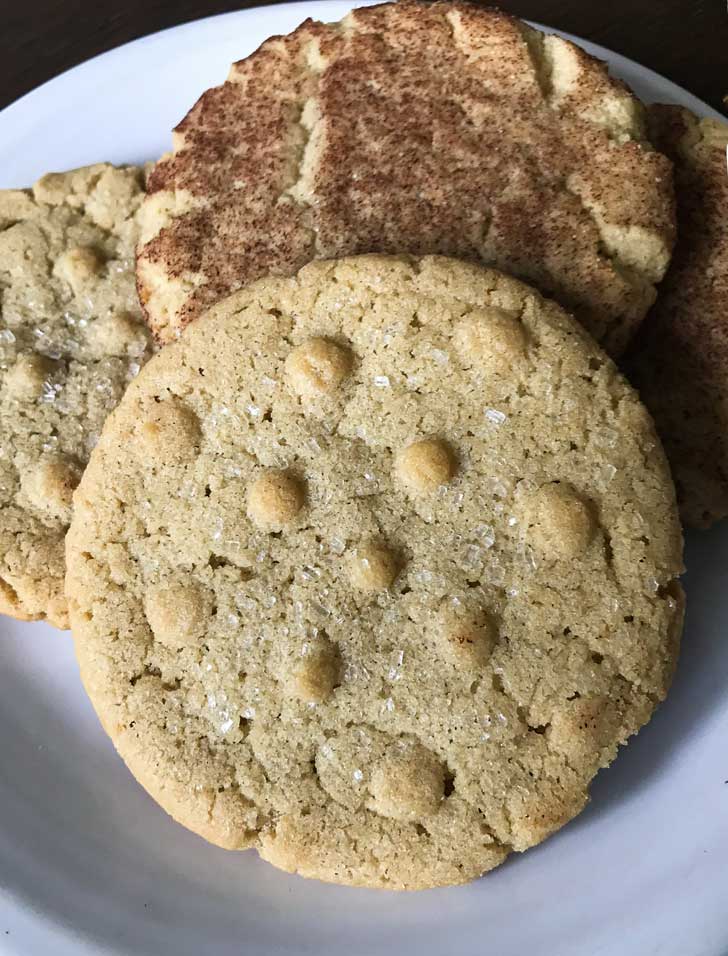 Soom's History
Amy and her sisters had never had great tahini until traveling to Israel, where a relative used it in a carrot cake. When they returned to the USA, they scoured grocery stores looking for tahini as good as they'd had abroad. Not being able to find it, they created Single Sourced Origin Tahini made with White Humera sesame. Amy traveled the country introducing her product to chefs and letting them taste test Soom vs. whatever tahini they were using. I'm guessing Soom almost always won, because Soom has a huge fan base of chefs.
My History with Tahini
I wasn't always enthusiastic towards tahini. I would buy a jar of whatever brand I could find, use about ½ cup in hummus, then watch it languish in the refrigerator until we felt motivated to make more hummus.  It wasn't until a friend recommended Soom that I became a full-on tahini fan. Soom has a creamier texture and a more complex and interesting flavor than others. It's good mixed in with things, but once you try it you may find yourself eating it straight out of the package. There's just something about it.
Now Onto the Tahini Sugar Cookies!
As mentioned the recipe is a sample from The Tahini Table. I made a quick batch over the weekend and Todd and I agreed the tahini sugar cookies were exceptional. The tahini gives them a unique flavor and makes them soft and chewy. The book suggests sandwiching ice cream between the cookies for ice cream sandwiches. I'll put that on the list of things to try. The only variation I've tried so far is to make a Snickerdoodle-ish version of the cookies by rolling them in cinnamon sugar. They stayed soft and are thus far my favorite Non-Snickerdoodles (no cream of tartar).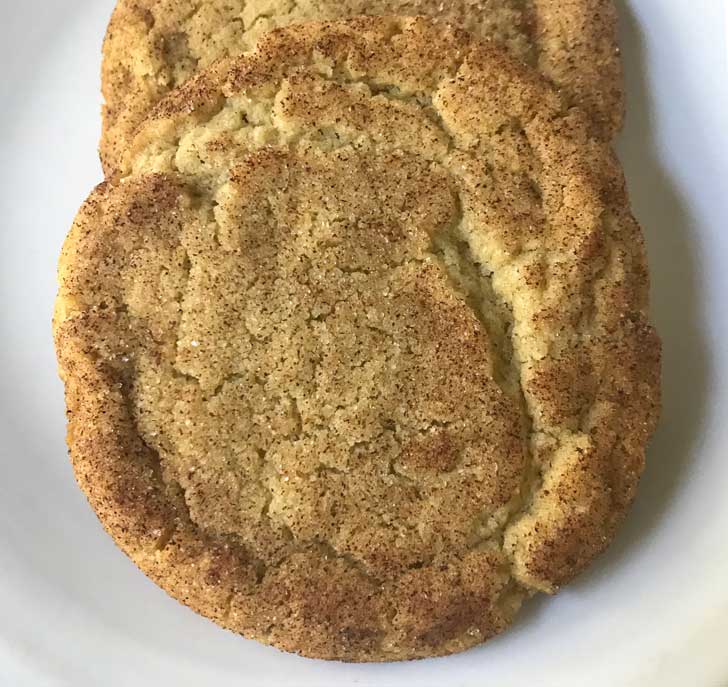 Where to Buy Soom
I'm always checking grocery stores for Soom, but for now my main source is Amazon. Hopefully Soom products will turn up at other places. You can check Soom's store locator to see if it is sold near you.
Recipe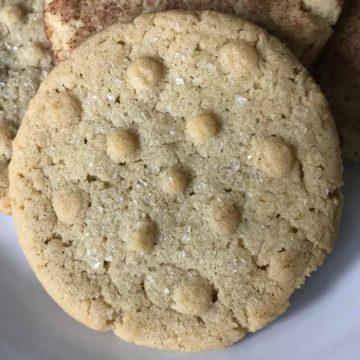 Tahini Sugar Cookies
Delicious sugar cookies flavored with Soom tahini.
Ingredients 
6

tbsp

unsalted butter, at room temperature

(84 grams)

½

cup

Soom Tahini

½

cup

granulated sugar

(100 grams)

½

cup

packed light brown sugar

(100 grams)

¼

tsp

fine sea salt

1

large egg

1

tsp

vanilla extract

1¼

cups

all-purpose flour

(170 grams)

½

tsp

baking soda

2

tbsp

raw sugar

such as demerara or turbinado, and/or sesame seeds (optional)
Instructions 
Set two oven racks near the center of the oven. Turn the oven to 350F. Line two sheet pans with parchment paper or silicone baking mats.

Beat the butter, tahini, granulated sugar, brown sugar, and salt in a large bowl with a wooden spoon until just combined. Mix in the egg and vanilla.

Mix the flour and baking soda in a small bowl, then stir the flour mixture into the batter until it is no longer visible.

Scoop the batter with a 1-tablespoon measure and arrange as mounds on the prepared pans, about 11/2 inches apart. You should be able to fit 10 cookies per sheet. Wet your hands and flatten the mounds so that each is about ⅜ inch thick. Sprinkle the tops with the raw sugar or sesame seeds (if using).

Bake until the bottoms are lightly browned, about 10 minutes, switching the pans between racks halfway through. Cool the cookies on the pans for 5 minutes, then transfer them to wire racks to cool completely. When the pans are at room temperature again, form the remaining batter into cookies and bake in the same way.
Notes
Note:  If you want dots on your cookie like the ones in the photo, press the cookies down with a slotted spatula or one with circular holes. Store in a closed container at room temperature for up to 4 days or freeze for up to 1 month.  Recipe from The Tahini Table and Soom Foods.