A few months ago I stopped into Subway for a chocolate chip cookie and ended up buying a seasonal caramel apple flavored cookie to go with it. I wasn't very excited about it until I took a bite. It definitely tasted like artificial apple, but in a really good way. Plus it had the signature chewy texture that makes Subway cookies so popular. I figured maybe one day I'd try to make a homemade version, but never got around to it. Luckily, Bon Appetit did! They shared a very good recipe for Caramel Apple Cookies that are similar (though definitely not the same) as Subway's in that they are chewy sugar cookies with caramel swirled though.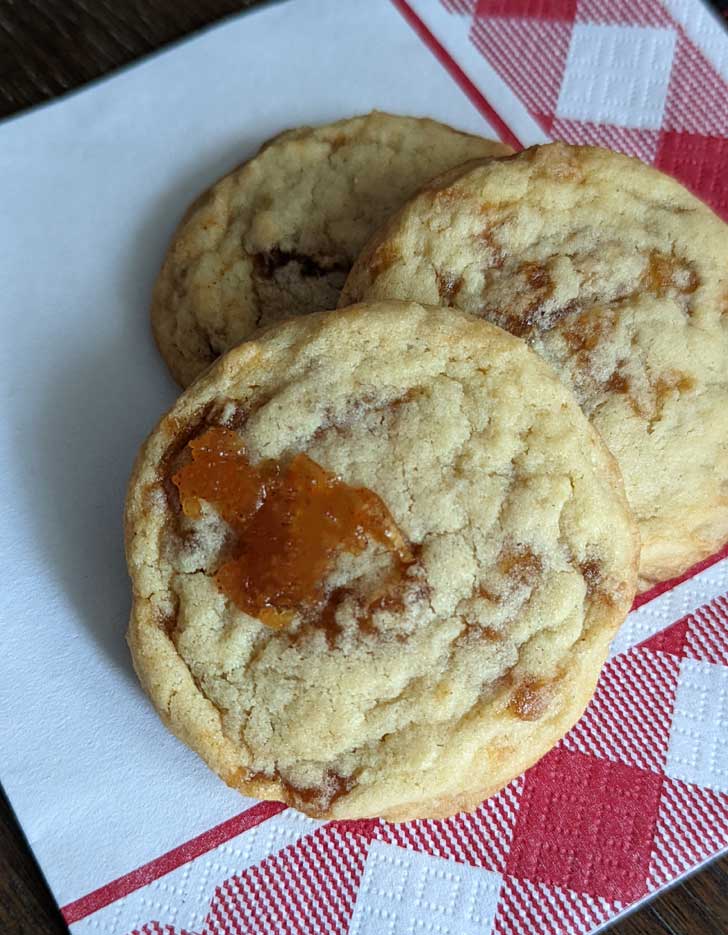 Bon Appetit Caramel Apple Cookies Recipe
The Bon Appetit recipe was posted back in October. It's probably a good thing I waited to try it, as they have updated the recipe a bit by adding more information and some weights. In looking at the recipe, it seems very much like the Subway Caramel Apple Cookies, but with one exception -- fresh apple. Also, the caramel is a little lighter and flecked with cooked apple pieces.
I love caramel, but I always get nervous before making it and wasn't sure I'd be able to handle the crazy caramelized apple mixture. In the end, it turned out surprisingly easy! Here are some pictures I took along the way.
Grate Apples and Reserve Juice
First, you grate 3 large apples, then extract ¼ cup of the apple juice. I did it just by pressing the flat grater against the apples.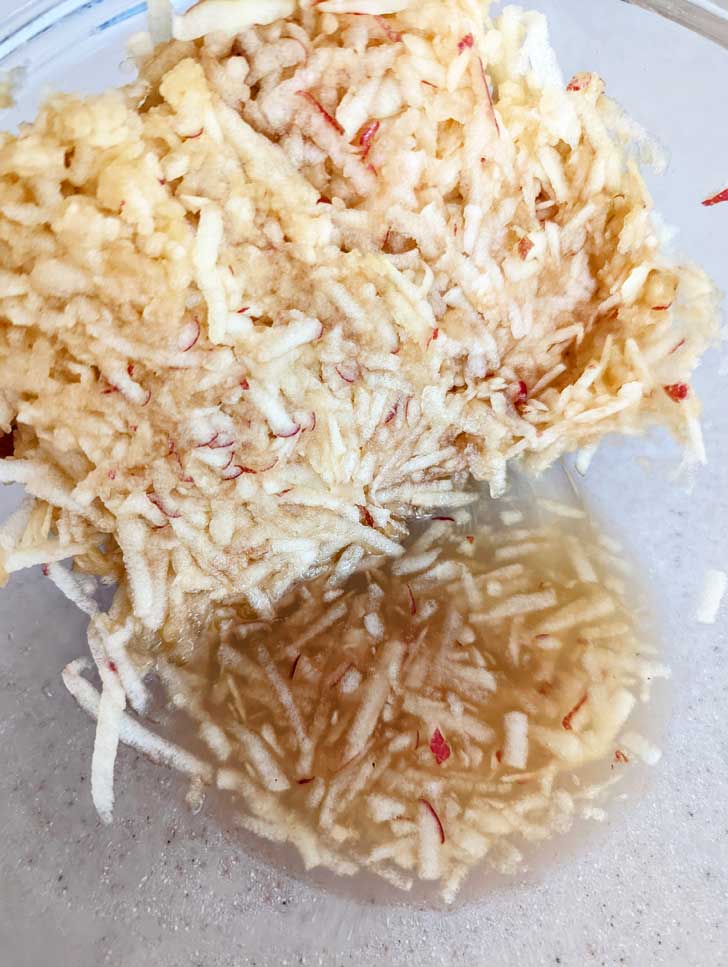 Boil the Apple Juice, Sugar and Cream of Tartar
The next thing you do is cook the juice, 250 grams of sugar and ⅛ teaspoon cream of tartar over medium heat until it turns amber. This went well. Nothing burned or seized. No candy thermometers were used.
Flavor up the Caramel and Let Set
Once it's amber colored you add butter, spices and the drained chopped apple, all of which go back over the stove and cooked to evaporate more juice from the apples. Then onto a parchment lined baking sheet it all goes, where it sets into apple flavored caramel! Yay! This then gets mixed in with the dough and baked into cookies.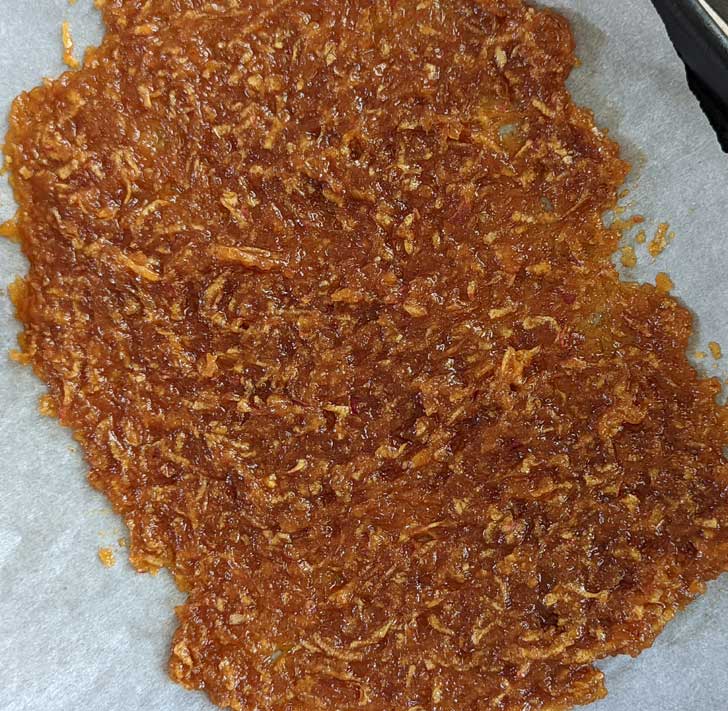 Caramel Apple Cookies Notes
The cookies are like Subway's in that they are chewy with apple flavored caramel streaked through, but that's about where it ends. The Bon Appetit cookies have fresh apple while the Subway cookies have some sort of apple flavoring. I have to admit, I kind of like the texture of the Subway cookies better, but these were a lot of fun to make. I'm going to try them again with a different caramel swirled though.