Clipper Chippers were inspired by a conversation I had recently with my friend Nancy in Houston. I was trying to get the lowdown on the popular Tiny Boxwoods cookies to see if they lived up to the hype. Nancy said I'd have to decide for myself, and that she'd send me a few "Tiny's" along with some of her signature cookies, Clipper Chippers. I was more than a little excited because I rarely get cookies in the mail.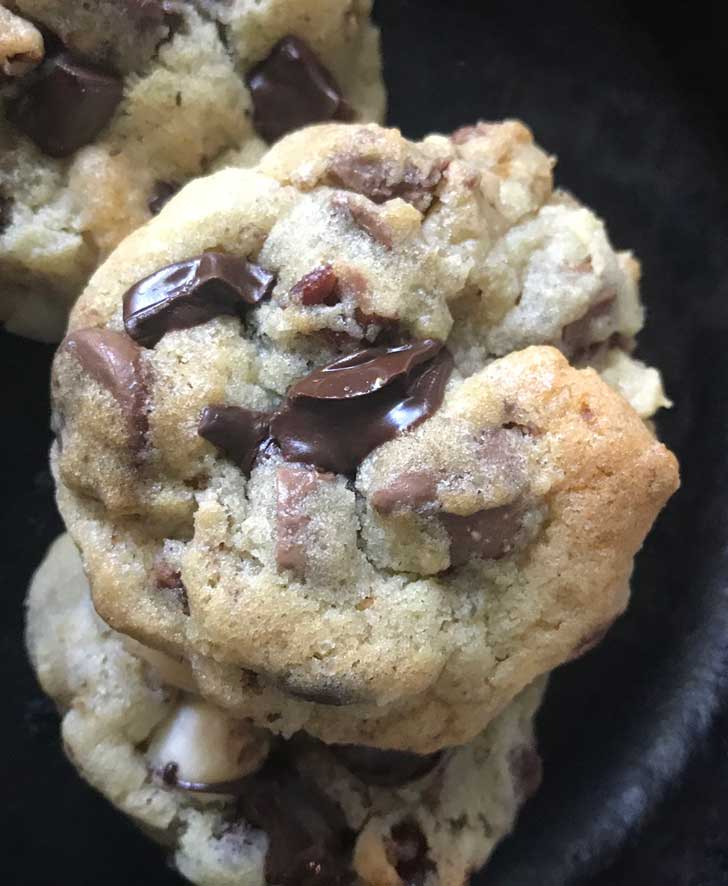 Clipper Chippers Ahoy
Not long after that a package showed up with Tiny Boxwoods chocolate chip cookies, Clipper Chippers, the recipe for Clipper Chippers and all the ingredients to make them. Well, not all -- just the expensive ones. So that day I learned a few things. First, that Nancy is generous and kind and second, that CC's ship well and stay soft. And I suppose I should add the third thing which is that Tiny Boxwoods do live up to the hype. I need to find or come up with a good copycat.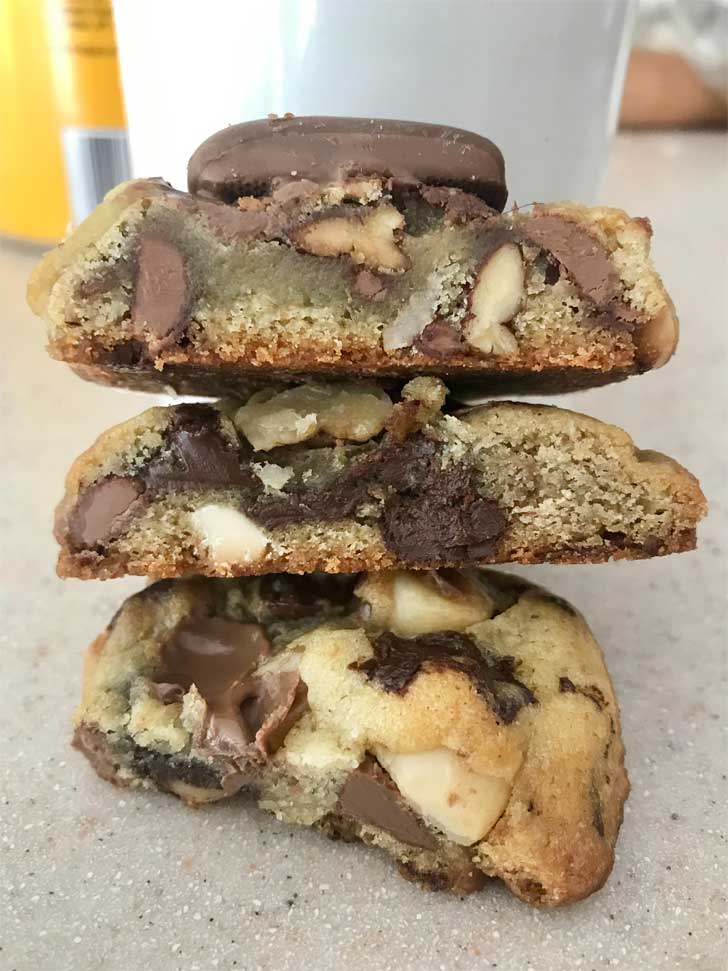 So the Tiny's cookies were good, but Nancy's cookies are in a class by themselves. They are loaded with add-ins to the point where there's probably more nuts and chocolate than cookie. Thanks again to Nancy for turning me on to these cookies, and I hope that readers out there will give them a try as well. You can find the recipe (and other good ones) on Tag Sale Tastes.
More Macadamia Nut Recipes
If you're not ready to make the Clipper Chippers but have some of the other ingredients, here are a few suggestions.