I'm not sure who needs this recipe or for what situation, but I saved it and found it useful one day after I accidentally put some homemade ice cream in the refrigerator rather than the freezer. Rather than refreeze it, I made Melted Ice Cream Chocolate Mousse.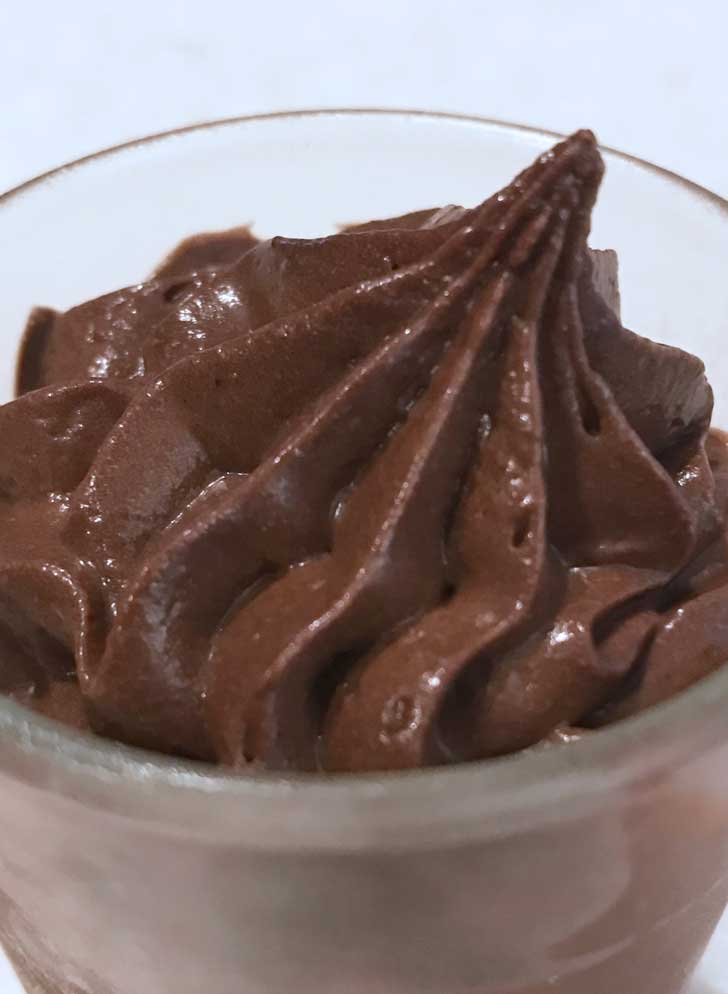 The first time I made Melted Chocolate Ice Cream Chocolate Mousse I used regular egg whites (though it's safer to use pasteurized) and heavy whipping cream. It was tasty, but could've been a little sweeter in my opinion. Todd loved it, so I ended up making it again.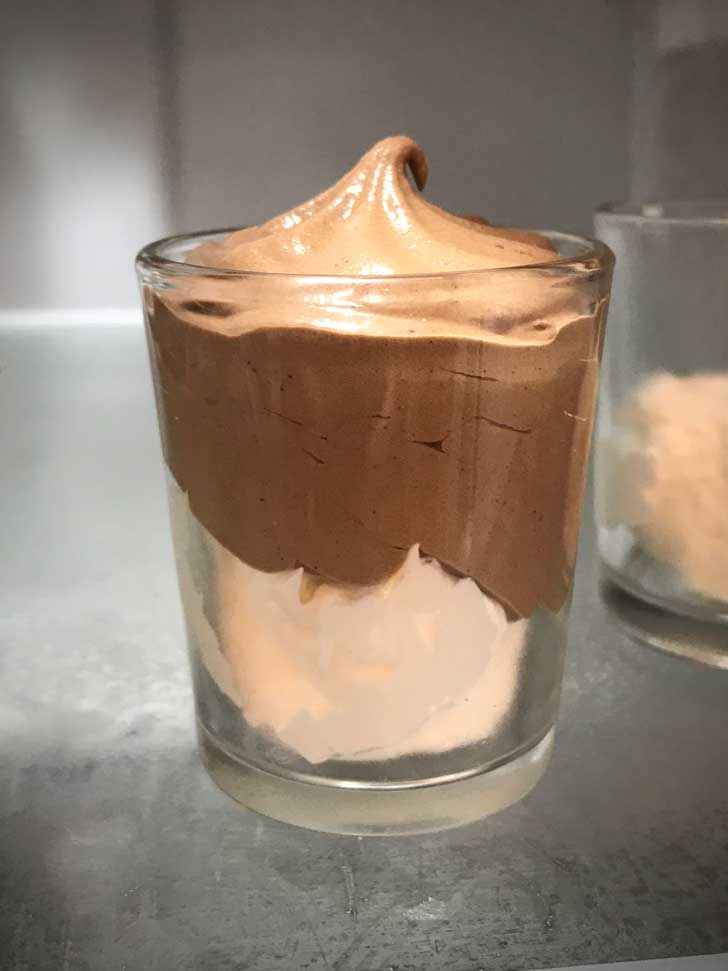 The second time, I used the equivalent amount by weight of whipped topping, which added sweetness and convenience. So if you like whipped topping I'd say use the Cool Whip, but if you're not, go with the heavy cream. The whipped topping version will be lighter and fluffier, while the whipped cream version is darker and smoother.
Melted Ice Cream Chocolate Mousse Ingredients
Here's the ingredient rundown. No doubt you'll get different results based on the flavor of ice cream you choose and the brand/flavor of dark chocolate. I think this recipe is hard to mess up.
Ice Cream -- The ice cream I melted by accident was homemade vanilla made with a recipe from David Lebovitz's book, The Perfect Scoop. The ice cream was pretty dense and creamy, so 1 cup weighed about 230 grams. You should be able to use any kind of ice cream so long as you use a weight of 230 grams. Measuring by volume won't be accurate since ice creams vary in overrun (airiness).
Cocoa Powder -- I've been using Dutch process but natural should be fine too.
Bittersweet Chocolate -- There are lots of different types you could use. I tested with chopped Trader Joe's Dark and Costco chocolate chips. Use whatever chocolate you have on hand. Chopped chocolate will make the texture a little richer and smoother, but chips work well too.
Egg Whites -- For safety you should probably use pasteurized egg whites. If you want to make a half batch, whip two egg whites and weigh out 50 grams.
Salt
Heavy Cream or Cool Whip -- Heavy cream will make a richer, creamier mousse while the equivalent amount of Cool Whip (or any brand whipped topping) will make a lighter and fluffier mousse. We like both.
Recipe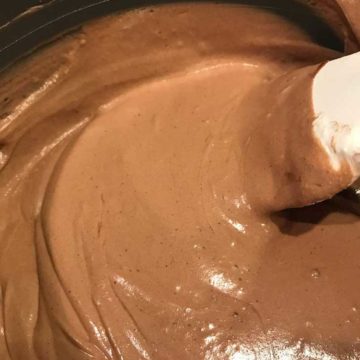 Melted Ice Cream Chocolate Mousse
A quick and easy recipe for chocolate mousse using melted vanilla ice cream.
Ingredients 
230

grams

premium ice cream

1 cup

1

tablespoon

unsweetened cocoa powder

6

oz

chopped bittersweet chocolate or 1 cup chocolate chips

(170 grams)

3

large

pasteurized egg whites or the equivalent egg whites from a carton

(96 grams)

1

pinch

salt

½

cup

heavy cream or half a tub (about 1 ¾ cups) of Cool Whip**
Instructions 
Melt the ice cream over gentle heat in a large saucepan. Add the cocoa powder and whisk until smooth and warm.

When the ice cream mixture is hot, add the chopped chocolate and stir until smooth. Let cool to lukewarm.

With an electric mixer, beat the egg whites with the salt until they hold stiff peaks. Whisk about a third of the egg whites into the chocolate mixture to lighten, then gently fold in remaining egg whites.

Beat the cream until is just starts to hold its shape, then fold into the cooled egg/chocolate mixture. Alternatively, skip the cream and fold in a little over half a tub (5 oz/2 cups) whipped topping.

Divide among serving bowls and chill for an hour and a half or until stiff. If you want to pipe it, chill just long enough for it to stiffen, then pipe it out of a large piping bag with tip.
Notes
½ cup of heavy cream whips up to around 1 cup of heavy cream and weighs 4 oz.  If you are substituting whipped topping, it's best to go with the equivalent weight, so 4 oz/114 grams of whipped topping is about 1 ¾ cup.  The whipped topping is sweeter, lighter and fluffier than the whipped cream, so the mousse will be lighter.