Earlier this week I wrote a little about Dream Cake, Dream Pies and things made with pudding mix. This led to some thoughts about scratch chocolate pudding recipes, and reminded me that it was time to do a round-up of my favorites. As much as I appreciate Jell-O pudding recipes, none of these require pudding mix.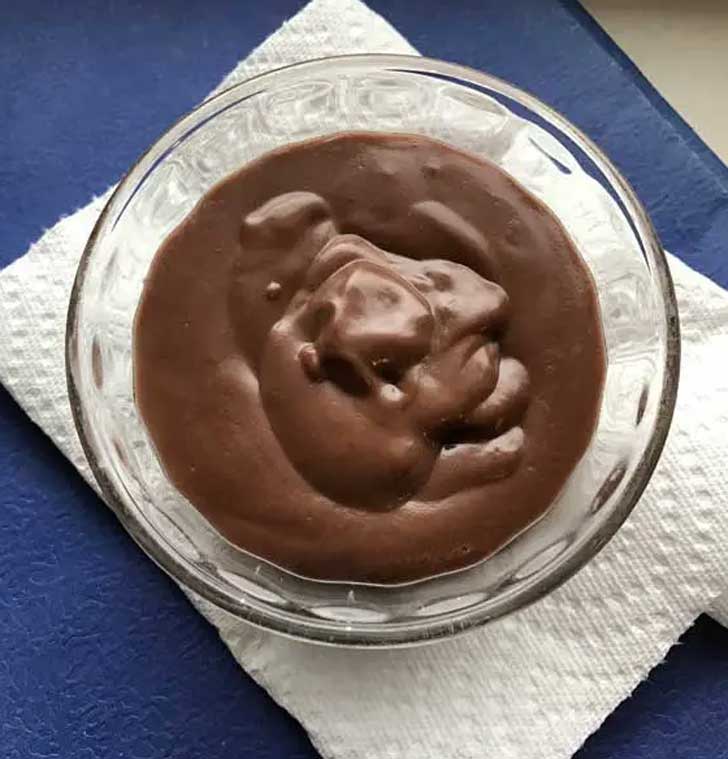 Cocoa Powder Chocolate Pudding For Two
This small batch scratch recipe is originally from the Penzeys Spices where they used the recipe to promote their excellent cocoa powder. My version is a slightly smaller batch pudding, and it does not call for eggs. I'm really starting to like Navitas brand cocoa powder, so I've been using that. But really, any brand of cocoa powder will work. And this is great way to showcase your cocoa powder. Picture is the one above.
Almond Milk Pudding
I posted this Almond Milk based pudding recipe years ago when almond milk was just starting to get popular. I think I was actually out of regular milk. My family loved it as much or maybe even more than regular chocolate pudding, so almond milk became a staple. You can also make it with oat milk.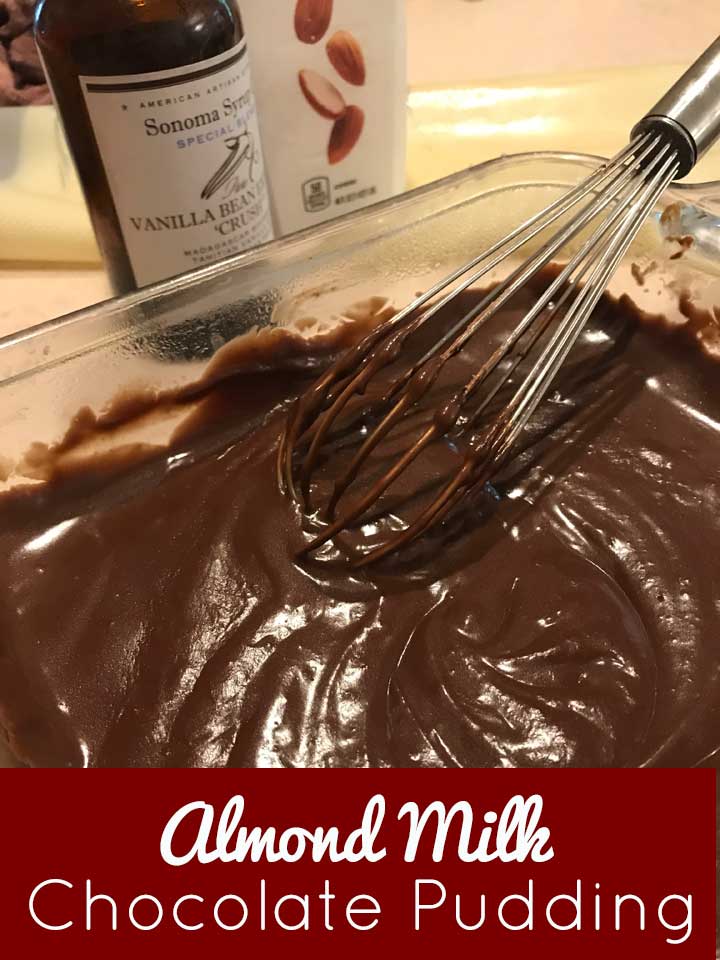 Milk Chocolate Pudding
Remember the old shelf-stable Hunt's Snack Pack puddings that came in a can? This recipe is reminiscent of their milk chocolate flavor. I remember they also had Chocolate Fudge, Butterscotch and Vanilla. I wonder if they discontinued it because too many kids injured their tongues trying to lick it off the pop top can. Anyhow, milk chocolate pudding sounds redundant, but the pudding has a special flavor. It's also more involved and does call for eggs, cream, cocoa powder and milk chocolate.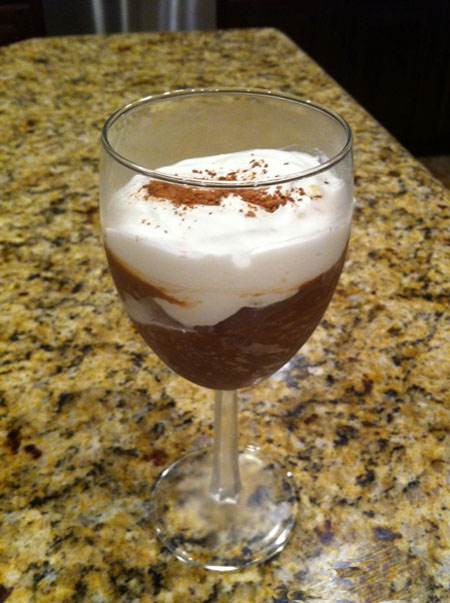 Pat's Chocolate Pudding Cake
And lastly, Pat's Chocolate Pudding Cake pudding, cake and ice cream sundae all in one! This recipe came from my wonderful stepmother, Pat. She's been a source of good recipes for as long as I can remember, especially those with a Southern or Texas origin. Yesterday I made a small batch version using a small rectangular Le Creuset casserole, and it turned out so good! I tried it with coffee in place of water, but think I actually prefer the original water version. I haven't done a ton of improvising with this recipe, but it is open to so many variations -- try adding bourbon, maybe a pinch of cinnamon or cayenne, so many options. Ice cream is optional, but it make the pudding about 100 times better.