Growing up in Texas, our usual cocoa powder was natural style Hershey's. To get Dutch processed cocoa, we'd have to go to a specialty grocer where Droste was the only offering. I don't recall using it in anything back then, but I know it had a loyal following because there are so many requests for the Droste Brownies recipe, which was supposedly printed on the box. I haven't found any pictures of old boxes with the recipe, but I did try the version that's floating around.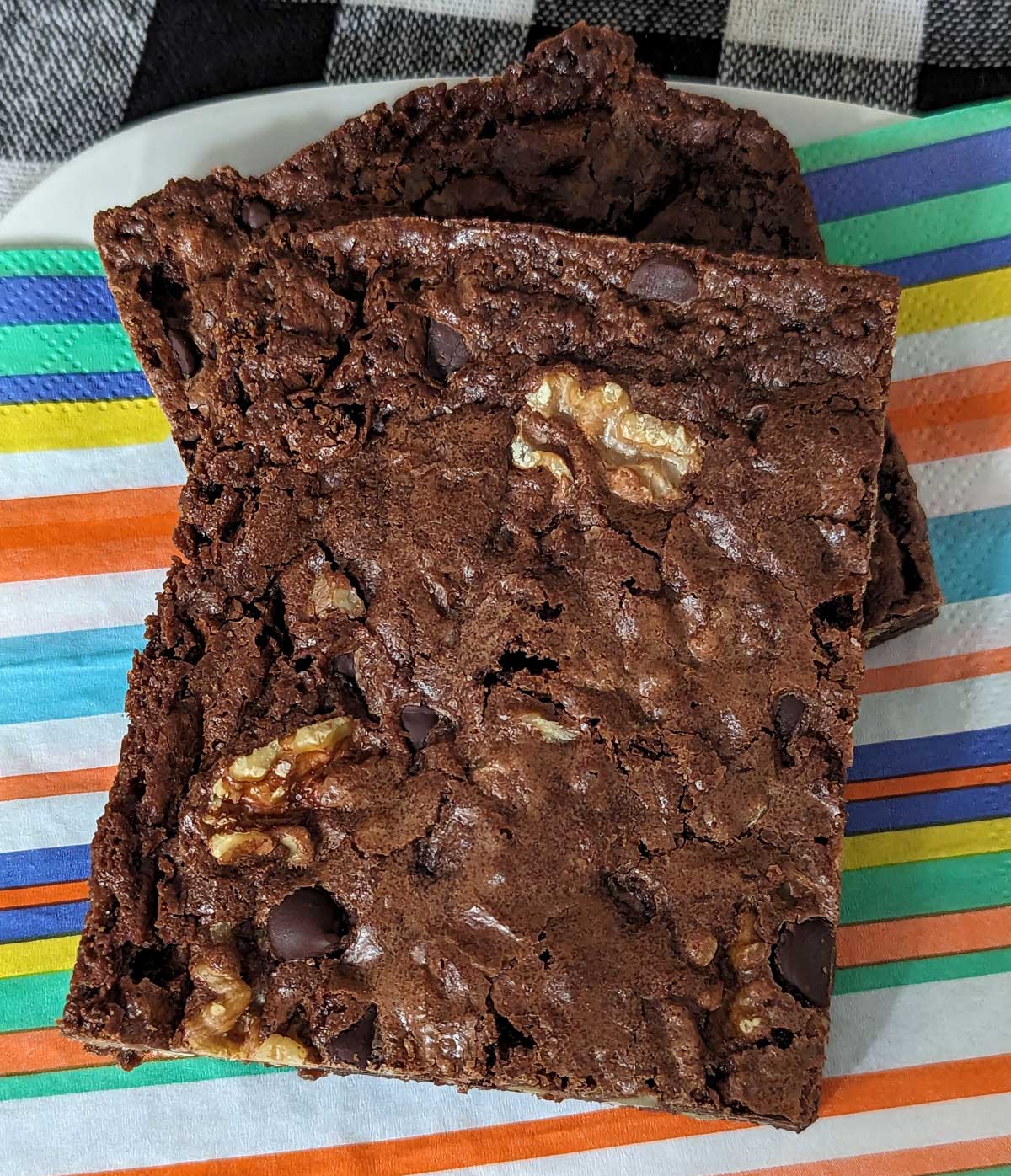 Simple and Unique
What's interesting about the Internet's Droste brownie recipe is it calls for only 2 tablespoons of a cocoa powder, a full cup of brown sugar, 4 tablespoons butter and a small amount of sifted cake flour. It's easy and tempting enough to throw together even when you're tired. The brown sugar (in its abundance) makes the brownies very chewy and sweet. It also makes them hard to stop eating, which is why I've vowed to never make this recipe again. Well, until I make it again.
Brown Sugar in Brownies
The brown sugar in the Droste Brownies makes them special. There's one full cup, and you can't really reduce it because it's the main ingredient and it's what gives the brownies their super chewy texture. To balance it, there's salted butter or salt. You'll also want to add a whole lot of nuts. I use walnuts, but pecans would be good too. I would say that if you don't like nuts, find a new recipe because with all of the brown sugar and nuts, these are more like brown sugar chocolate nut chews than traditional brownies. They're like a deep chocolate version of Charleston Chewies.
Where to Find Droste
Droste is easy to find online, and here in the USA you can usually pick up a box at World Market. I'm not sure where you'd find it in other parts of the world, but I imagine it to be a grocery store staple in certain parts of Europe. Either way, it's worth seeking out a box. You can make the brownies with other brands of Dutch, and I have done so a few times, but they're a little different when made with the Droste.
Droste Effect
By the way, the Droste box inspired the term "Droste Effect". It's a term used for a picture that includes a smaller picture of itself within the image, like the nurse on the cocoa box holding a box of cocoa with the same picture of herself with the cocoa box. I was fascinated with this as a kid, thinking about the repeating picture of a picture getting smaller and smaller. Now I know there's a word for it.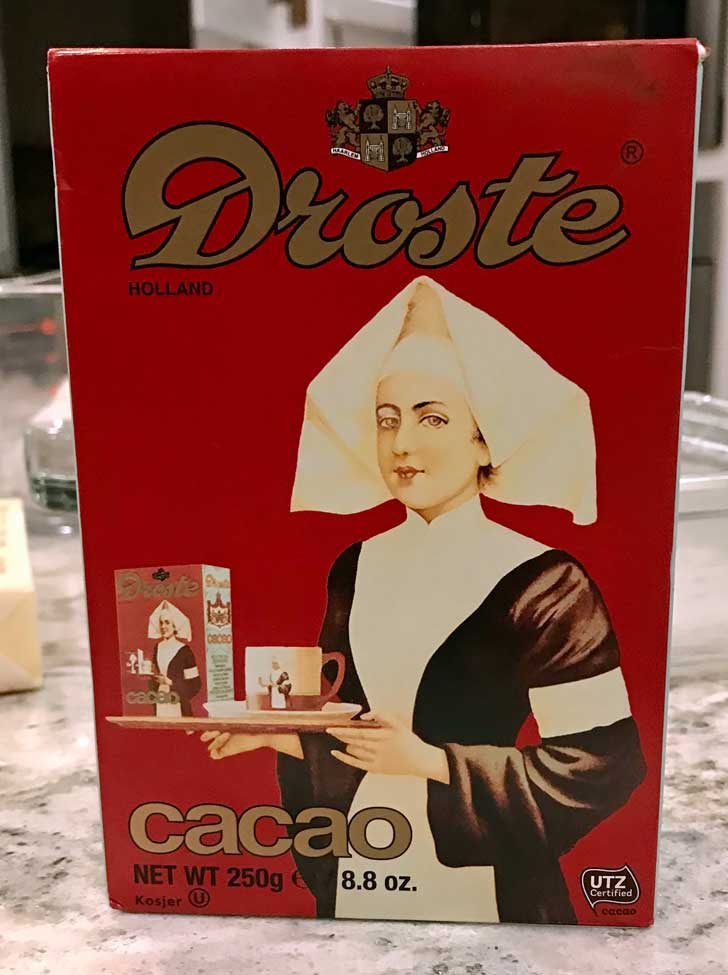 Recipe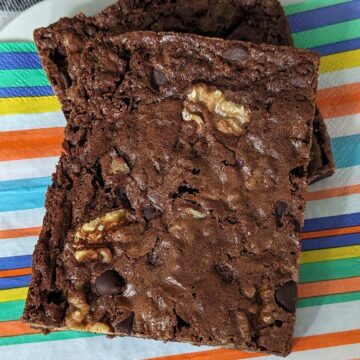 Droste Brownies Recipe
Very chewy and intensely chocolate brownies even with only 2 tablespoons of cocoa powder!
Ingredients 
4

tablespoons

unsalted butter

(56 grams)

2

tablespoons

unsweetened cocoa powder

(12 grams)

1

cup

brown sugar, packed

(210 grams)

1

large

egg

¼

teaspoon

salt (you can omit if using salted butter)

1

teaspoon

vanilla extract

½

cup

sifted cake flour or ⅓ cup all-purpose

(45 grams)**

1

cup

walnut pieces or other nuts

optional

⅓

cup

semisweet chocolate chunks or chips
Instructions 
Preheat oven to 325 degrees F. Grease an 8-inch metal or glass pan and line bottom with a piece of parchment paper.

In a mixing bowl or a saucepan, whisk together all of the ingredients. You can do it in any order. I do it this way: Melt the butter in a saucepan, add the cocoa powder and stir until smooth, then add the brown sugar. Stir until smooth, then add the egg and vanilla. Stir, then stir in the flour. Once that's absorbed, stir in half the nuts.

Spread the mixture evenly in the pan. Sprinkle remaining nuts and the chocolate chips on top.. Bake for aboutt 23 minutes at 325F.
Notes
Feel free to use ½ cup cake flour, sifted (60 grams).  I'm still not sure what the correct measurement is, but I've been using ½ cup sifted cake flour (45 grams) or ⅓ cup unsifted AP.