Muscovado sugar isn't the easiest thing to find, but I order a lot of ingredients from Vitacost these days, and found it there for a reasonable price. I haven't had much experience with Muscovado, so just for fun I made the Billington's Brown Sugar Chocolate Chip Cookies. They are delicious dark and chewy chocolate chip cookies! The texture reminds me of the McDonald's chocolate chip cookies, but without the palm oil margarine flavor.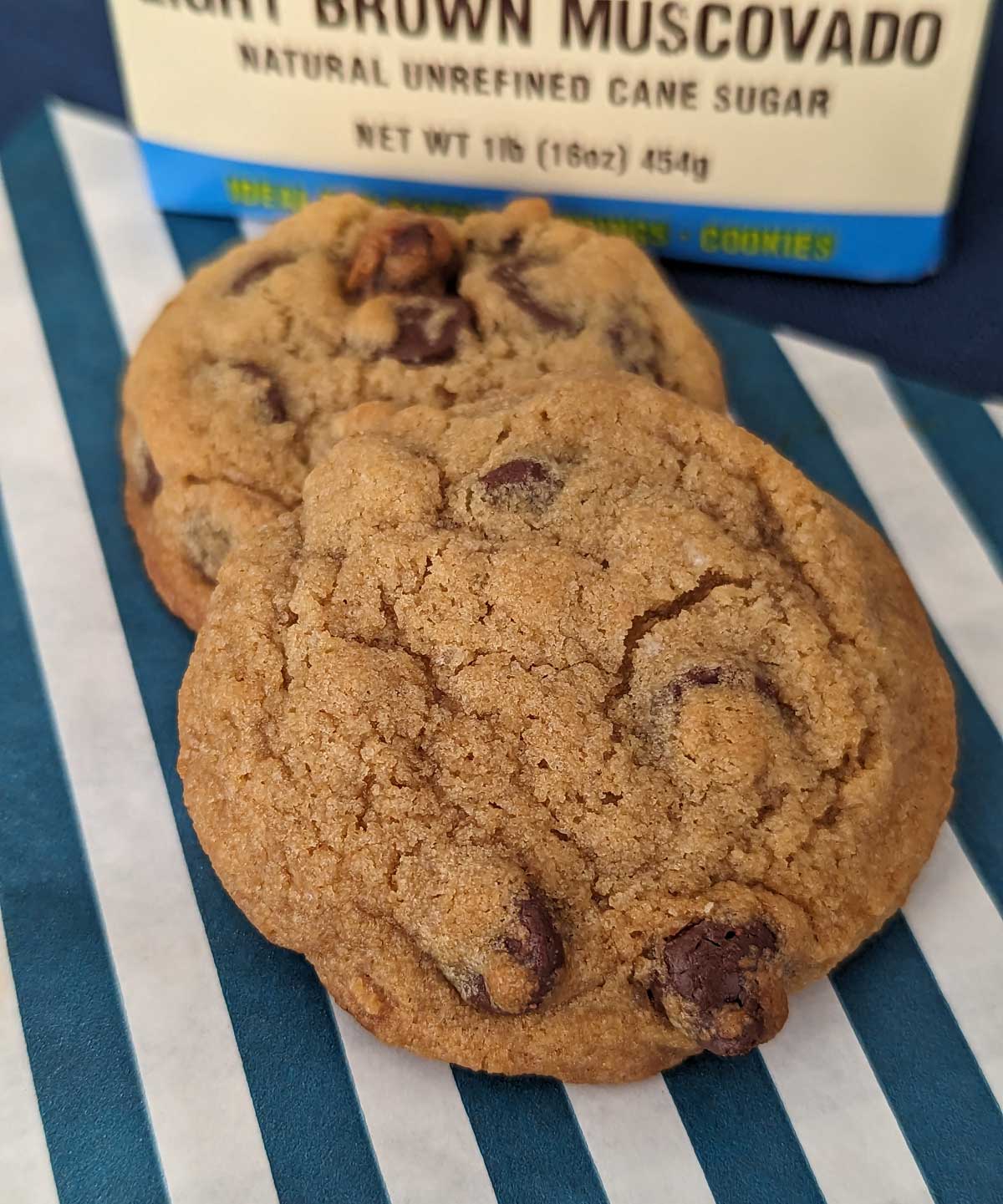 Muscovado vs. Brown Sugar
If you are curious to know how muscovado is different from brown sugar, the simple answer is that it's less processed. Muscovado is made from crystallized unrefined cane sugar syrup. Brown sugar is made from refined sugar that has molasses added back in. Muscovado is generally darker, richer in minerals, less dry and more robust in flavor than brown. There's also molasses sugar which is stronger than both, but I've yet to try that. In the Ad Hoc cookies, Thomas Keller calls for molasses sugar. I'll probably make a batch of those with the muscovado now that I have some.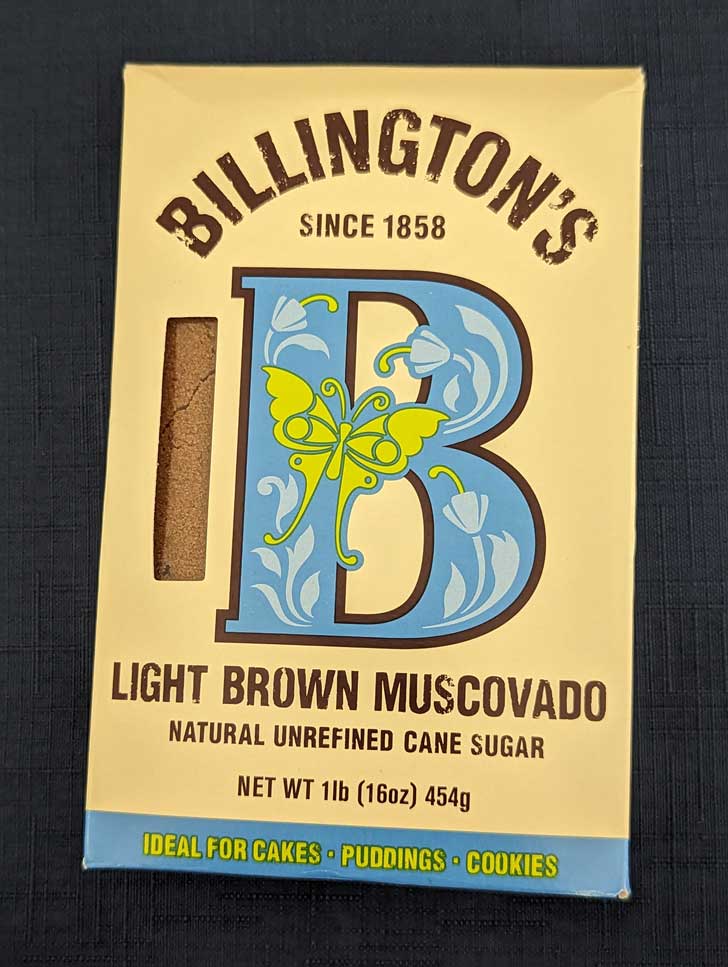 Muscovado Chocolate Chip Cookies Notes
The Billington's Muscovado Chocolate Chip Cookies are softer and denser than the benchmark Toll House recipe. As mentioned earlier, they're chewy chocolate chip cookies. And they are not quite as sweet. They do remind me of the McDonald's chocolate chip cookies in terms of size and texture, but the flavor is different. For best results, use weights for everything where a weight is listed. The one big tip is if you don't have a scale, measure the flour with a light hand. The volume should fall somewhere between 1 ⅓ cup and 1 ½ cups.
Recipe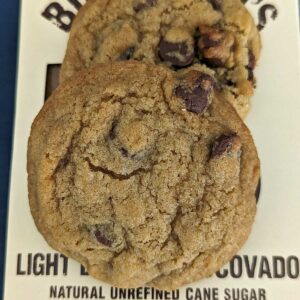 Billingtons Light Brown Sugar Cookies
Chewy, brown, chocolate chip cookies made with muscovado sugar.
Ingredients 
9 ½

tablespoons

unsalted butter, softened

(135 grams)

6

tablespoons

granulated sugar

(80 grams)

6

tablespoons

light muscovado sugar

(80 grams)

1

teaspoon

vanilla extract

1

large

egg

1 ½

scant cups

all-purpose flour or gently spooned, but please weigh 190 grams for best results! I used the weight.

(190 grams)

½

teaspoon

salt

½

teaspoon

baking soda

⅔

cup

good chocolate chips (plus a little more)

(114 grams)
Instructions 
Preheat oven to 325 degrees F. or use a convection oven and bake at 330 degrees F. Line a baking sheet with parchment paper.

In a large bowl with an electric mixer, beat butter, granulated sugar and muscovado sugar until light and creamy. Add egg and vanilla and beat just until mixed.

In a medium size bowl, sift or just whisk together the flour, baking soda and salt.

Add flour mixture and stir until blended.

When flour is blended, stir in the chips and nuts.

Use a medium size cookie scoop and scoop out about 24 rounds.You can chill all the rounds for a few hours or days and bake as needed or bake right away.

Bake until done! At 325 degrees they might take 15 minutes. At 330 convection the time will be shorter.

Let cool on baking sheets for 3 minutes then remove to a wire rack and let cool completely.