Have you found the perfect pancake recipe? If not, here it is!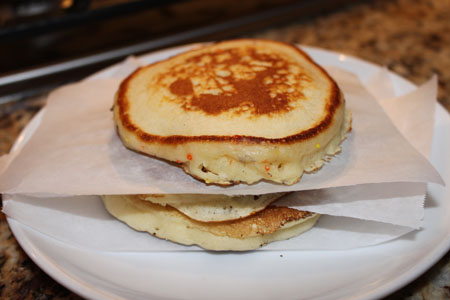 But only if your idea of perfect means light and fluffy. Buttery and greasy, these are not. Since it's October, I tried to make mine super scary by adding sprinkles. Those of course, are not the secret ingredient.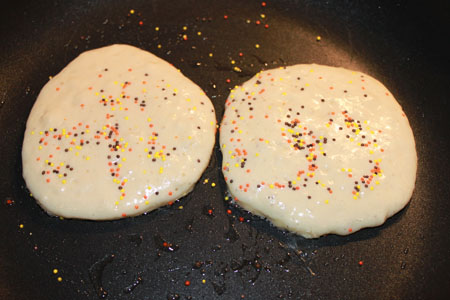 The secret ingredient, and since it's from King Arthur Flour you know there is one, is malted milk powder. I never would have thought to add it to pancake batter, but it makes the pancakes light, adds a little malty flavor and a touch of sweetness.  Also, the recipe doesn't call for any buttermilk so you can make these on just about any day — including those days you don't have buttermilk (or Saco) in the refrigerator.  You can cut the recipe in half if you want a small batch, but what I did was make all the pancakes, stack them between parchment and freeze them.  The night before, put the pancakes in the refrigerator too thaw, then just warm them in the microwave for a few seconds.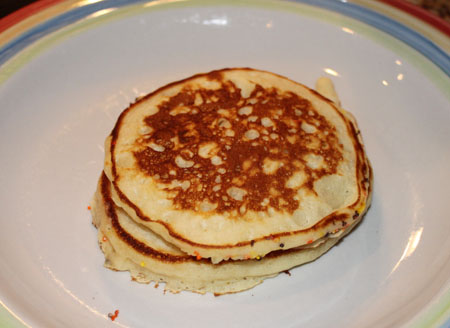 King Arthur Flour's Simply Perfect Pancakes
More than 80 people have given the recipes a big thumbs up, so if that's not enough to buy some malted milk powder, well I don't know what is. Oh, wait. I do. How about 8 more good recipes that call for malted milk powder.
Nancy Baggett's Malted Milk Chocolate Sandwich Cookies
Marbled Malted Milk Pound Cake
Strawberry Malted Millk Puff Pastry Dessert
Dorie Greenspan's Chocolate Whopper Cookies
Related posts: