For anyone interested in malted milk powder, the brand I use for all my recipes is Carnation.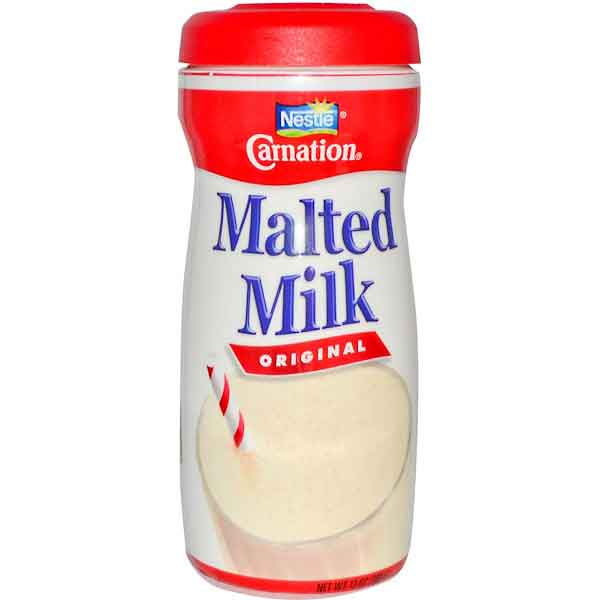 What is Malted Milk Powder?
It is an unsweetened powder, not to be confused with hot cocoa mix or sweetened drink mixes.  It's made with barley flour, wheat flour and evaporated milk powder.  As you can guess, it's the ingredient that turns milkshakes into malts, but it's also used in baked goods like Malted Milk Chocolate Chip Cookies.
Carnation brand comes in both regular and chocolate. Most of my recipes use the regular type, which is often found on the hot cocoa aisle.  Other brands include Horlick's and Ovaltine. If you find Ovaltine, make sure it's actually malted milk powder and not some other Ovaltine blend because they make other malt drink mixes.  I've seen Horlick's at Fiesta and other stores with a good International section, but I've never tried it.