If you want thick, giant chewy molasses cookies that are soft in the middle but have crispy edges, these are the best! I've been making these for years and calling them Colossal Ginger Cookies, but they are really just good chewy molasses cookies with lots of ginger. Melted shortening enhances their texture. And being huge, they are perfect for wrapping and giving as gifts or selling at bake sales.  They're also incredibly simple.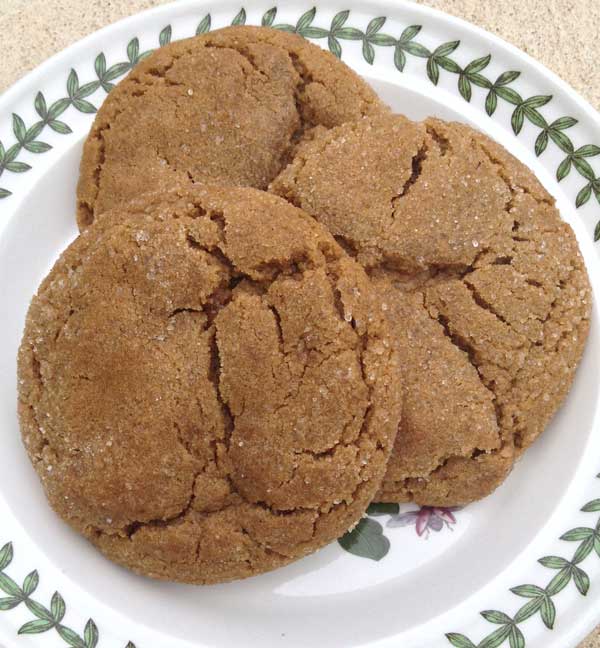 Giant Chewy Molasses Cookies Need Shortening
Shortening, specifically melted shortening, is what makes these cookies great.  Melting the shortening gives them a heaviness similar to when you make cookies with melted butter. Speaking of which, when made with butter, the cookies come out flat and sort of greasy, so stick with shortening for this recipe. I promise you won't miss the flavor of butter, but if you want cookies made with butter, there are a lot of other recipes. Also, you do not need to use butter flavored shortening for these. At one point I had some butter flavored Spectrum which is why there's a picture of it, but regular flavor is just fine.
Here's the latest batch. I used Harris Teeter brand shortening.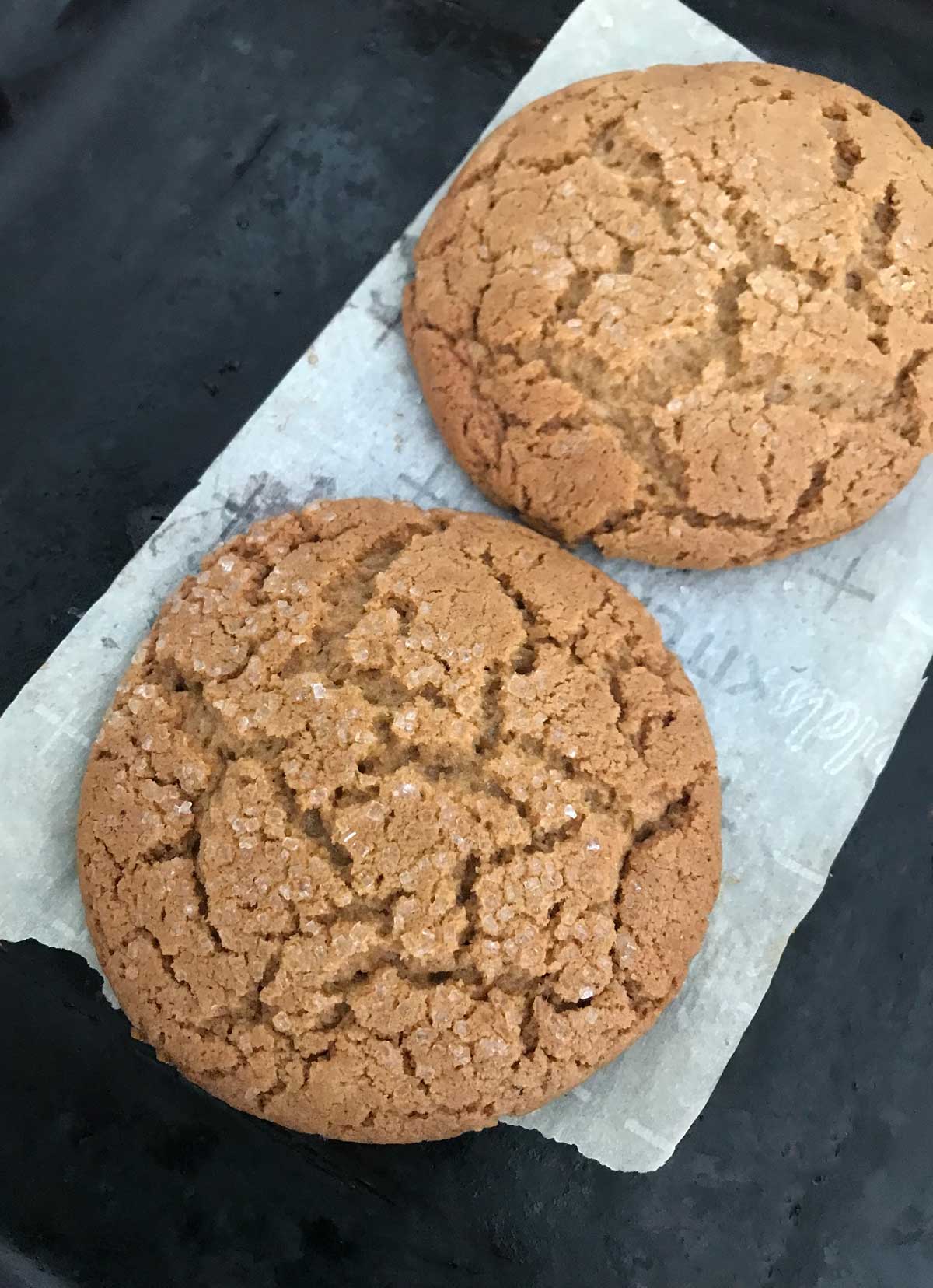 Chilling The Dough
I actually baked the dough for the cookies above immediately without chilling and they still turned out. Generally, I do chill the dough. The cookies bake up thicker and have an overall more pleasing texture if you let the dough chill overnight. This isn't always the case with cookies made with shortening, but chilling does seem to make these a little better. I usually bake a few right away and chill the rest of the dough for later.
Ingredient Notes
Hmm, not much to say about ingredients here because this recipe calls for pretty basic ingredients and is extremely easy. If you have questions, just leave a comment.
I bake these using the weights for most ingredients.
For the molasses, I use Grandma's or Brer Rabbit. I'd like to try them with Golden Barrel which is this really good molasses I discovered recently.
The cayenne doesn't make the cookies super spicy, but if you are worried about that or want to leave it out, you can.
I've accidentally left out the vanilla and the cookies were still good.
Yes, you should make these.
Recipe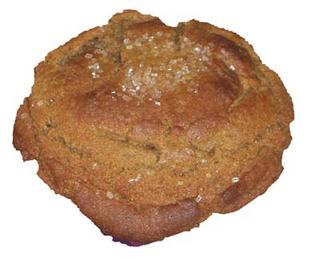 Giant Chewy Molasses Cookies
These cookies are big, soft, dense and chewy. Unfortunately, to get the right texture you must use melted shortening. As much as I love butter, it just doesn't work properly in these cookies therefore shortening is key.
Ingredients 
1

cup

granulated sugar

(7oz/190 grams)

1

large

egg

½

teaspoon

vanilla extract

¾

cup

shortening

melted and cooled (144 grams)**

¼

cup

molasses

(80 grams)

2

cups

all purpose flour

(270 grams)

½

teaspoon

salt

½

teaspoon

baking soda

1

teaspoon

cinnamon

½

teaspoon

ground cloves

½

teaspoon

ground ginger

¼

teaspoon

cayenne pepper

optional

Crystal sugar for garnish

optional
Instructions 
In a large bowl, using an electric mixer beat sugar, egg and vanilla until light. Beat in melted, cooled shortening and molasses.

In a separate bowl, mix together flour, salt, baking soda, cinnamon, cloves, ginger, pepper and pepper.

Stir flour mixture into sugar mixture until thoroughly combined.

Using a ¼ cup measure, scoop dough and shape into large mounds. Place dough scoops in refrigerator and chill thoroughly for at least 3 hours or chill dough in freezer for 1 hour.

Preheat oven to 350 degrees F. Line two cookie sheets with parchment. Dip dough mounds in crystal sugar (if using) and arrange 5 mounds on each cookie sheet, keeping remaining mounds chilled until ready to bake.

Bake for 15-20 minutes. If cookies seem brown after first 15 minutes, lay a sheet of foil loosely over the top. Let cool for 2-3 minutes on cookie sheet. Cookies will be large, thick, crispy on the outside and soft on the inside.
Notes
The 144 grams applies to Crisco.  Nutiva seems to be a little bit heavier, so you may want to measure that one by volume if substituting Nutiva.