Vegan Oatmeal Cookies are from VegWeb where they were originally posted by someone named Satan. At the time I thought it was pretty funny. It looks like VegWeb has gone and changed it and it now just says posted by Admin.
The good news is it's still there. This is a classic recipe for vegan oatmeal cookies and a good way to use up some overripe bananas.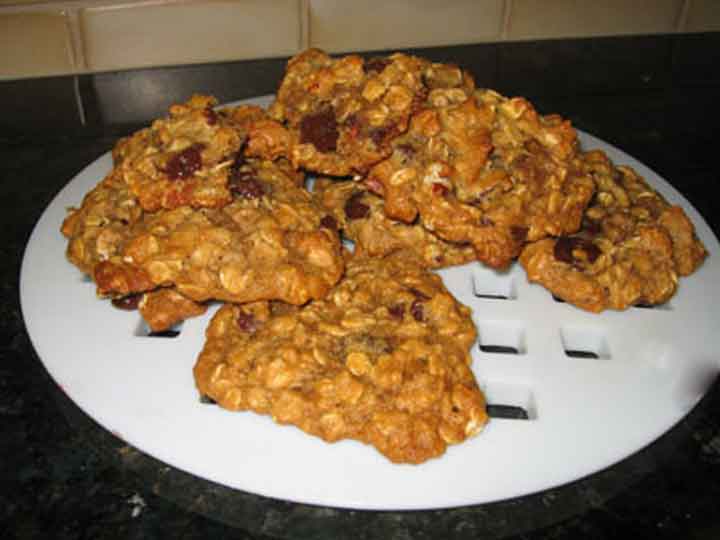 In this case, the banana takes the place of the eggs, so if you know someone with an egg allergy, you can bake them a batch of these. The texture is good -- kind of cakey, but not too much. They're a little on the sweet side, so you might want to add some toasted pecans (like I did) to tone down the sugar. Don't cut down the amount of sugar, because that will mess up the fine balance of ingredients in the cookie.
Chocolate chips are a fine addition.
I will update the photo soon.