I posted this recipe for Vegan Lemon Squares a while back. It is originally from Vegweb, where it goes by the name Time-Warp Lemon Squares. It also has great reviews.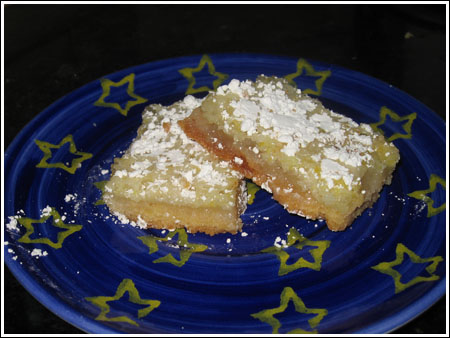 Vegan Lemon Squares Notes
My notes from the first time I baked them say they are tasty, but that the lemon filling had a different texture than you'd get from egg-based lemon squares. However, I recommended them for people who are actually vegan and can't eat eggs. Sometimes vegan recipes are actually better than non-vegan, but this just wasn't the case. In my notes I also mentioned that two lemons yielded ⅓ cup juice and 1 tablespoon of zest .