If you don't have room in the pantry or just don't feel like buying a whole bag of self-rising flour, here's how to make self-rising flour.  Also, here's a link to the biscuits in the photo. They are made with White Lily self-rising flour, but you can use the self-rising flour substitute if you don't have White Lily.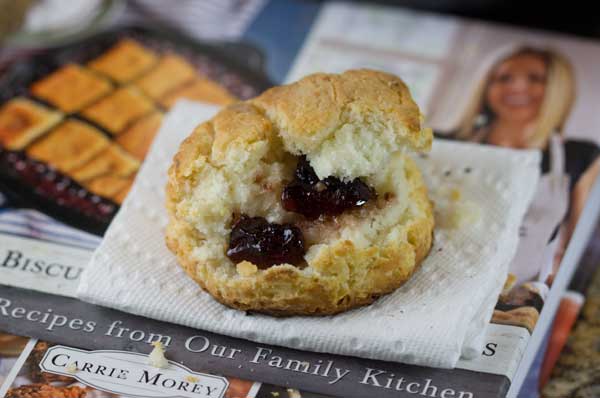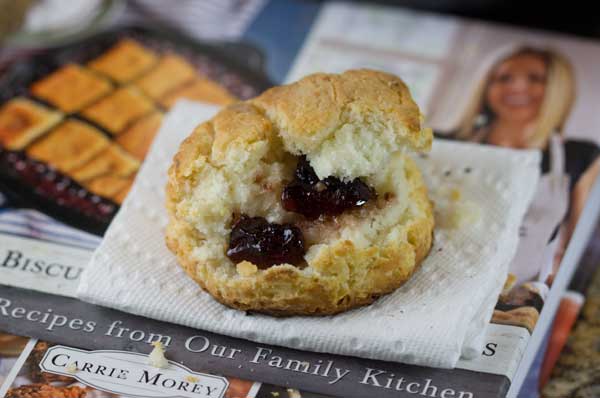 Weekend Tip: How to Make Self-Rising Flour and Cake Flour
Self-Rising Flour and Cake Flour Substitute
Ingredients 
Self-Rising Flour
1

cup

all-purpose flour

1 1/4

teaspoon

baking powder

1/8

teaspoon

salt
Cake Flour
1

cup

All Purpose Flour minus 2 Tablespoons **plus**

2

Tablespoons

of Cornstarch
Instructions 
To make self-rising flour, mix 1 cup all-purpose flour with 1 1/4 teaspoons baking power and 1/8 teaspoon of salt. Total weight of 1 cup should be 4.5 oz.

To make cake flour, take one cup of cake flour and discard 2 tablespoons so that you have 1 cup cake flour minus 2 tablespoons. Replace the two tablespoons of missing flour with cornstarch. The total weight of the 1 cup should now be 4 oz.