I'm updating this post for Red Wine Chocolate Cherry Cookies because in the old one I talked to much about my cat. He was a good cat. Something went wrong with his eye, and it was all downhill from there.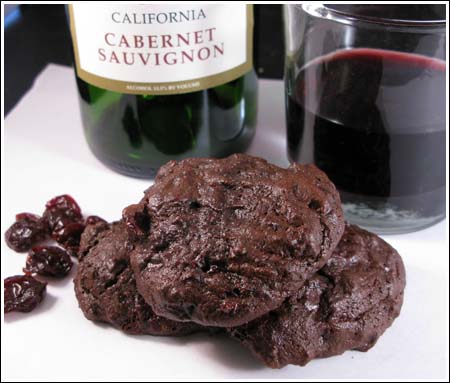 As for the cookies, they remind me of older days back when I needed ways to get rid of a half cup of red wine. I have quicker ways now. The cookies are still very good.
Here's a link to the original Red Wine Chocolate Cherry Cookies on Food Network. I am going to post an adapted version because this is a great recipe and Food Network tends to change their links. If you can't find it on the link, use their search box and look for Double Chocolate Cherry Cookies by Ashley Berman.