Something's wrong with my cat's eye, so I'm taking him to the vet to get it checked out. I'll let you know the diagnosis when we get back, but for now, here's a photo. Maybe this will help someone diagnose their own cat in the future. I suspect it's a scratch, conjunctivitis or irreparable nerve damage. Whatever it is, he's not going to be happy in about 10 minutes.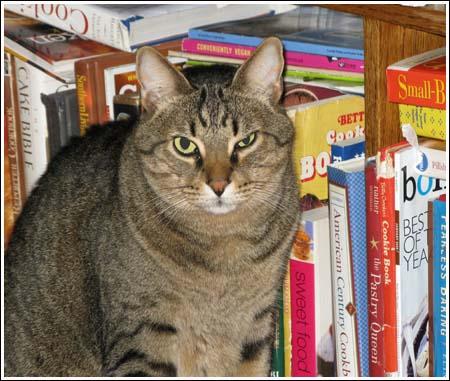 As for today's cookies, luckily, I was able to make them last night. The Food TV red wine cookies sounded perfect for today's luncheon and since I had half a bottle of wine on hand, I went with that recipe which is here. The cookies are ultra-chocolaty. I used Ghirardelli natural cocoa and chopped up Dove chocolate from Walgreen's. The Dove, which I love, is really too creamy to bake with and I've noted that for the future. You can definitely taste the wine, but it's not overwhelming. And naturally, the wine in the cookie helps it pair even better with actual wine. So if you re having a red wine tasting party and want to serve something sweet, these cookies would be a good exercise in pairing.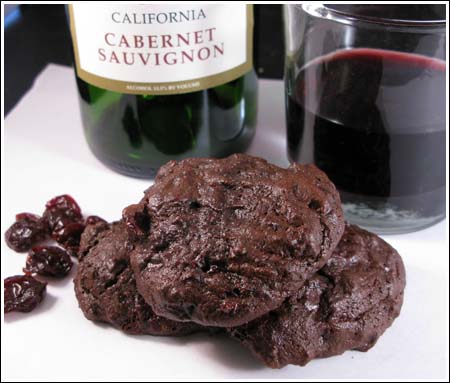 Gotta go pack up the cat. Bye for now.