I love Swedish Gingersnaps, and so far this is probably my favorite recipe. I first made it for World Thinking Day, which is a Girl Scout event where the troops explore countries. Ours happened to be Sweden, of course!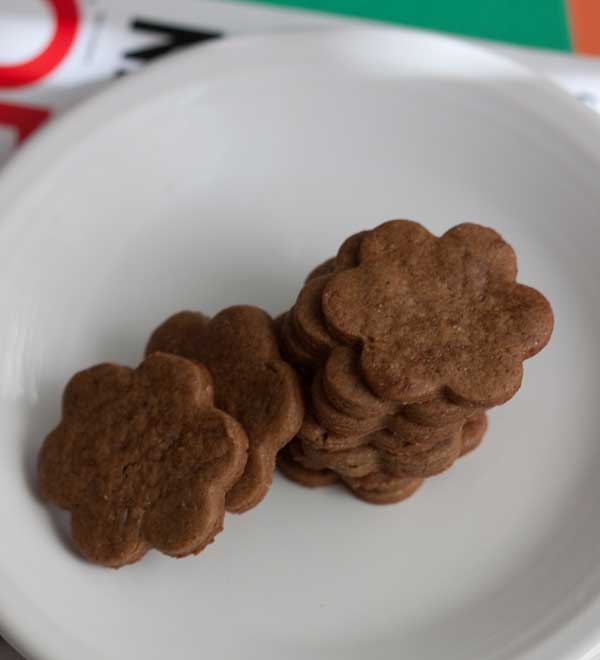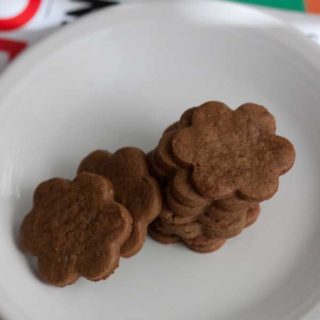 Swedish Gingersnaps aka Pepparkakor
Swedish Gingersnaps or "Pepparkador" are thin, spicy, crunchy ginger cookies. This recipe is adapted from one in Cook's Illustrated, but I don't bother browning the butter and I bake the cookies for a longer time at 300 (rather than 350) so they'll be crisp through and through. If you prefer crispy edges and soft middles, bake at 350 for about 10 minutes.
Ingredients 
2 1/2

cups

all-purpose flour

12.5 oz

2

teaspoons

baking soda

1/2

teaspoon

salt

2

teaspoons

ginger

2

teaspoons

cinnamon

1/2

tsp

ground cloves

Dash of cayenne pepper and a dash of black pepper

12

tablespoons

6 oz unsalted butter, cut into chunks

1 1/4

cups

packed dark brown soft sugar

1/4

cup

molasses

1

large egg

1

large yolk
Instructions 
Whisk the flour baking soda, salt and spices together in a bowl and set aside.

In a saucepan, melt the butter over medium heat. If you want, you can melt and swirl until it starts to brown (this adds a little extra flavor).

Remove from heat and add the molasses and brown sugar. Stir until smooth, then scrape into a mixing bowl and let it cool slightly.

When the mixture is warm rather than piping hot, whisk in the egg and yolk.

Add the flour mixture and stir until you have a fully blended dough.

Divide dough into 4 sections. Press or roll each section into a very thin (less than 1/8 of an inch) slab. Do this on large pieces of parchment paper or plastic wrap. Carefully stack your slabs of thin dough on a baking sheet or tray and put them in the refrigerator and chill for several hours or until very firm.

Preheat oven to 300 degrees.

Remove one of the chilled thin slabs of dough from the refrigerator and use a cookie cutter to cut 2 inch shapes . Arrange shapes on a parchment or foil lined baking sheet. Repeat with a second slab of dough, fitting as many cookies as you can on the baking sheet but keeping them spaced by about an inch.

Bake for 15-18 minutes or until cookies appear set. Let them cool completely on a wire rack. They will crisp and become hard as they cool.
Notes
Instead of using 12 tablespoons of butter, you can substitute 6 tablespoons of butter and 6 tablespoons shortening.
If you have a favorite recipe for Swedish Gingersnaps, let me know!