I prefer clumpy granola over loose, but when for whatever reason I'm stuck with a lot of loose granola, I use it in these cookies.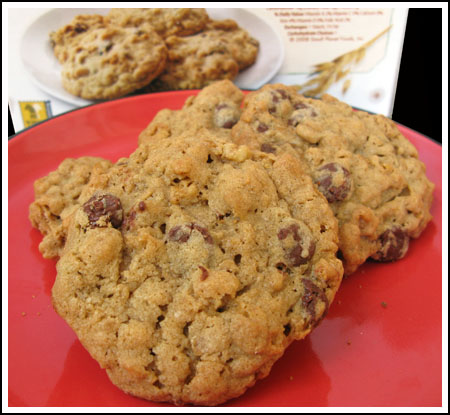 The original recipe is from Cascadian Farm and uses their maple brown sugar flavored granola cereal, but you can make the cookies with any granola. You can also make the cookies any size or shape. Lately, I've been pressing the dough into a big rectangle, freezing it, cutting it into squares and making large and small square(ish) shaped cookies.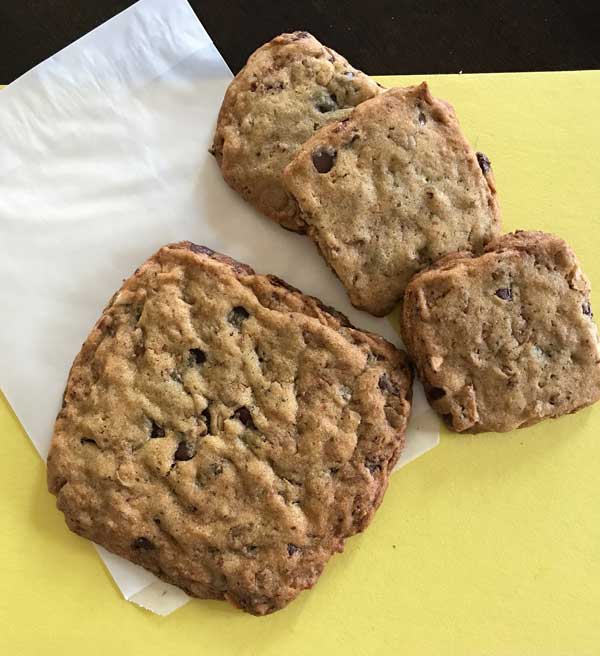 Don't ask me why. I guess I'm just bored with round cookies lately.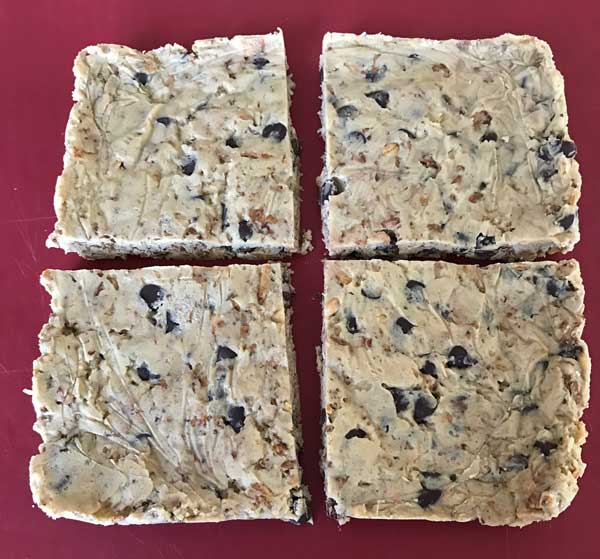 Full Batch Version Here

Granola Chocolate Chip Cookies
Granola Chocolate Chip Cookies are chocolate chip cookies made with loose granola or granola cereal.
Ingredients
1 stick (114 grams) unsalted butter
6 tablespoons granulated sugar
6 tablespoons packed brown sugar
1 teaspoon vanilla
1 large egg
1 cup plus 2 tablespoons all purpose flour (140 grams)
1/2 teaspoon baking soda
3/8 teaspoon salt (if using salted butter, use 1/8 tsp)
2 cups loose granola
1/2 cup toasted walnuts (optional)
1/2 cup semi-sweet chocolate chips
Instructions
Preheat oven to 350 degrees F.
Beat butter and both sugars until fluffy. Beat in vanilla and egg and continue beating for another 30 seconds. Stir together flour, soda, and salt and add to batter. Stir by hand until almost mixed in, then add the granola, walnuts and chocolate chips. Stir well.
Shape dough into 1 inch balls and place on ungreased cookie sheets spacing about 2 inches apart. Press down slightly. Bake for 11-13 minutes. Remove sheet and let cool on a wire rack.