This recipe for Greek Yogurt Chicken is from the Voskos web site, where it is featured as a recipe from celebrity fitness trainer Christine Avanti. Normally I would have gone straight to the baked goods, but this recipe seemed especially appealing with yogurt, cumin, garlic and parsley and I needed to make something for dinner. The family loved it so much I've made it several times since.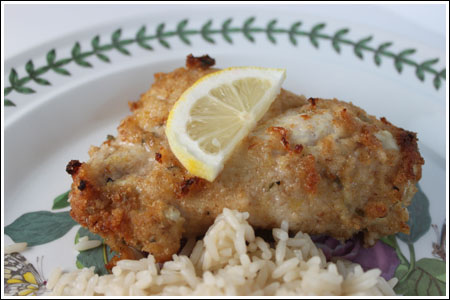 Greek Yogurt Chicken is a pretty straightforward chicken recipe, but the yogurt soak and the spices come together in a big way. The yogurt tenderizes the chicken of course, but what the  family loved was the flavor from the tang of the yogurt and the zing of lemon and cumin. The recipe gives you a lot of bang for the buck. You can serve it with plain white rice, but it's also fabulous with roast potatoes, basmati rice or just a big pile of steamed vegetables.
Here's a link to the recipe.