If you like to enter recipe contests, keep your eye on Lucky Leaf.com. Every so often they hold contests asking for ideas using pie filling. In fact, Gloria Herdman just won $1,000 for a recipe she named "Pot-a-Cakes"  made with cream cheese, pudding mix, blueberry pie filling, and cake mix. Lucky Leaf liked the dessert so much they sent me a few cans of pie filling so I could try it, but after re-reading the recipe and asking the family what they wanted, I ended up making Lucky Leaf's Cherry Chocolate Brownie Cheesecake. The brownie cheesecake combines all my favorite flavors.
It had been a while since I made cheesecake, but this one was super easy and helped me get back in the swing of cheesecake making.   It was easy.
First, you make the brownie base in a cheesecake pan.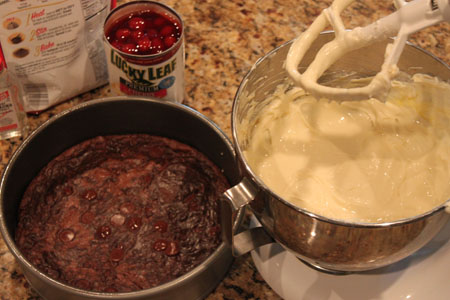 Pour some cherry filling on top.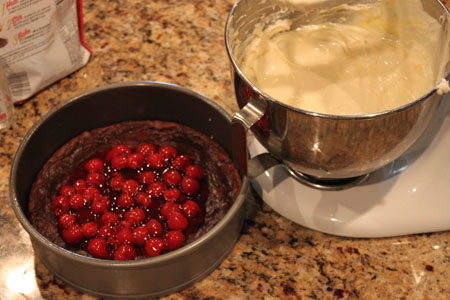 Cover the cherry pie filling with cheesecake mixture.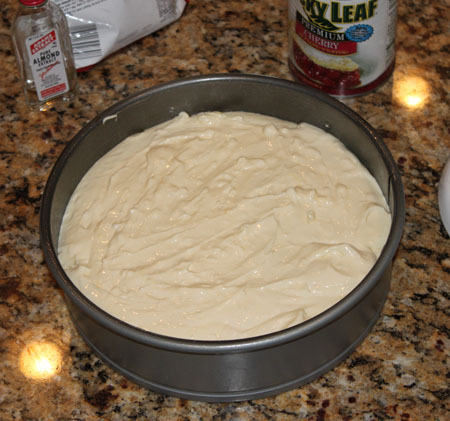 Bake.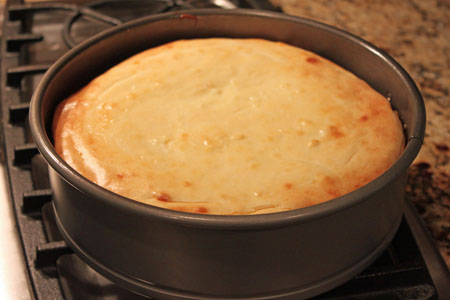 Chill, then cover with more cherry pie filling.  Perfect! A quick and easy brownie bottomed cheesecake.
Do you ever use canned pie filling? I like making toppings from scratch, but I also keep canned pie filling on hand when I need something quick or when the preferred fruit is not in season.  Now I'm the owner of a can of blueberry pie filling and apple pie filling. Any suggestions?