Of course I've tried Bisquick Chocolate Chip Cookies! And here's a picture to prove it. Lovely, eh?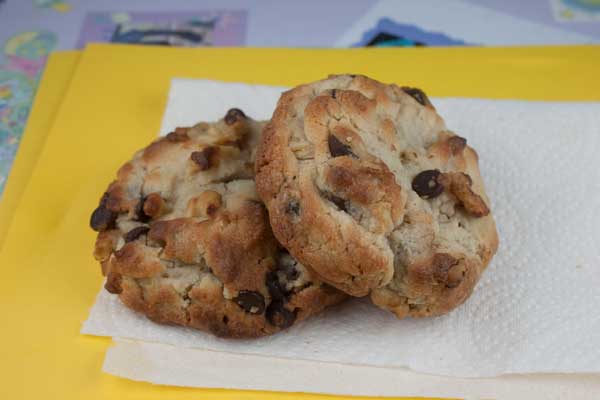 I bought a box of Bisquick a few months ago so I that I could make some an Impossible Pie — specifically, the taco kind which is one of the first recipes I learned as a kid..   As it happened, I never got around to making the Taco Impossible Pie, but I did try the Impossible Cheesecake.   At some point I'll make the taco version, but today I found a recipe for Bisquick Chocolate Chip Cookies and had to whip.
Bisquick Chocolate Chip Cookies are much better than expected! They do have kind of a tangy aftertaste which either comes from the baking powder in the mix or some sort of artificial buttermilk flavoring, but I will admit that I like them.  The texture is awesome and they are not too sweet. So if you have some biscuit mix in the pantry and are trying to use it up, give the cookies a try and let me know what you think.  If you have the Heart Healthy Bisquick, Betty Crocker has an updated version of the recipe which is probably better for you; but I made mine with old school "regular" Bisquick which is probably why they look different.
Recipe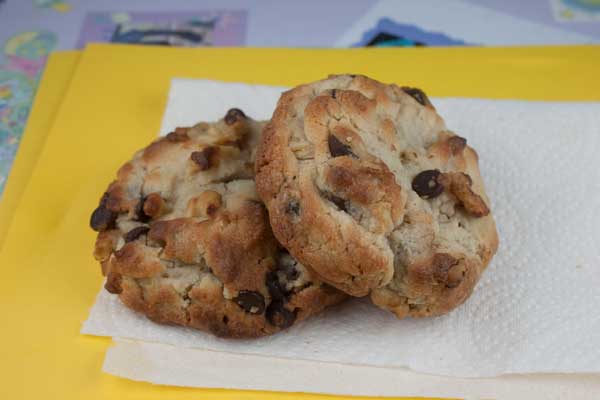 Bisquick Chocolate Chip Cookies
Chocolate chip cookies made with Bisquick baking mix
Ingredients 
1

stick

4 oz butter, softened (I used unsalted)

1/2

cup

brown sugar

packed

1/2

cup

sugar

2

teaspoons

vanilla

1

large egg

2 1/4

cups

Bisquick baking mix

1

cup

semi-sweet chocolate chips

6 oz

1/2

cup

nuts

chopped, if desired (optional)
Instructions 
Preheat the oven to 375 degrees F.

In a mixing bowl, bowl, stir together butter, sugars, vanilla and egg until well mixed.

Add the Bisquick and stir until mixed, then add chocolate chips and nuts (if using)

Onto ungreased cookie sheet, drop dough by tablespoons about 2 inches apart; flatten slightly or do not flatten if you want them to look puffy.

Bake for 10-15 minutes or until golden brown. Remove from cookie sheet to cooling rack.

I lost track of the yield, but if you make them smaller you can get up to 24. I think I got about 18.