This morning I was reminiscing on the olden days of the Internet and a fudge making website by T.P. Skaarup came to mind. I don't know Skaarup's real identity and never really delved into it much to be honest, but I appreciate his/her enthusiasm and enjoy reading the Skaarup's Fudge notes.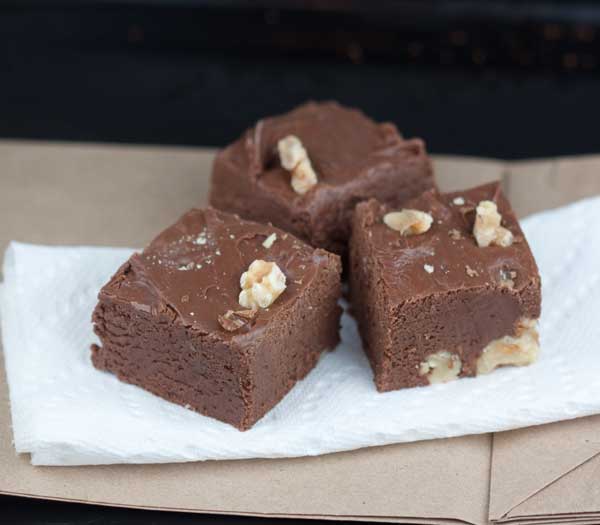 At some point I lost track of Skaarup, but a quick search revealed that Skaarup's fudge making genius is still alive and well thanks to some fellow fudge fans who are maintaining Skaarup's collection. To celebrate, I made a batch of Skaarup's Crazy Mamie Fudge, which like most of Skaarup's recipes, calls for marshmallow creme and does not require a candy thermometer.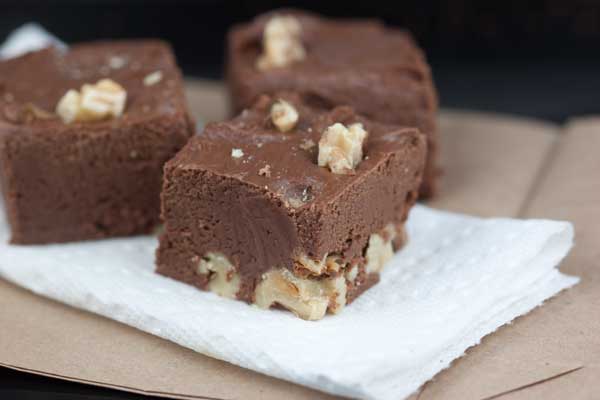 Long story short, I followed Skaarup's directions without making changes and had good results. As of day 1, Skaarup's Crazy Mamie Fudge has a light, creamy-but-fudge-like texture and is very sweet but not cloying. I suppose on day 2 it will be even better, so I'll post an update tomorrow. I used Ghirardelli Bittersweet chips thinking they might curb the sweetness, but the fudge is still pretty sweet.
I'm not sure which fudge recipe I'll try next, but maybe my goal for 2015 will be to try all of Skaarup's variations.
For anyone still reading, another marshmallow creme based recipe is this one from Just a Pinch called "Mama Dee's Creamy Fudge".  I made it last week and didn't like it at first because it seemed too creamy and too sweet.  However, on day 2 it mellowed out and tasted better. By day 4 (at which point I had put it in the freezer) it was even better! Todd took it to work where a few people said it was the best fudge they'd ever tasted, so I guess it always pays to wait a day or two before making a judgement on fudge.
And finally, if you want to know my all-time favorite fudge, it's still Fine Cooking's Creamy Chocolate Fudge. People who gave it less than 5 stars must have had candy thermometer issues. However, if you know how to use a candy thermometer and can follow directions, definitely try Fine Cooking's recipe.