Adding dairy to bread dough is one trick bakers use to make breads light and tender. In this case that dairy ingredient is cottage cheese, and based on yesterday's results, I'd say the trick works! These cottage cheese dinner rolls rose like crazy, were pillow-y soft and had an interesting flavor.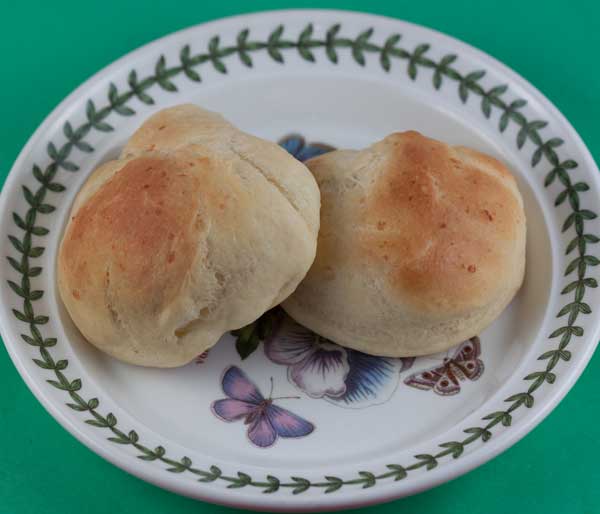 Baking Soda in Yeast Breads
Even though they are yeast rolls, the recipe calls for baking soda. My guess is to help the rolls brown a bit, since some dairy-added breads don't brown quite as fast. The dough was squishy and the dough balls were most definitely not perfect spheres even after they rose at room temperature, but when they hit the oven they rose beautifully and had smooth tops. So if your dough balls seem small (and maybe a little raggedy) when you divide them into pieces, don't worry because they will puff up nicely when baked.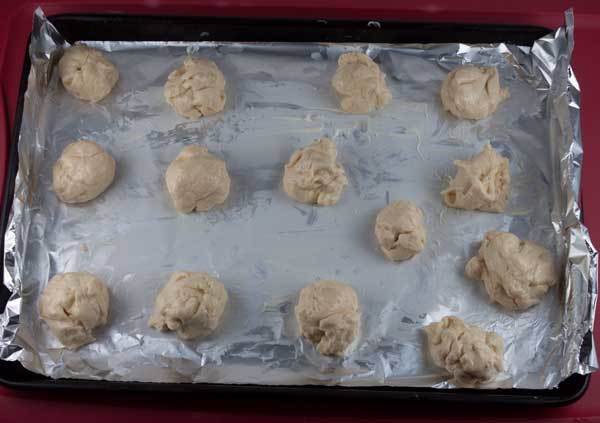 Cottage Cheese Dinner Rolls Notes
Here's the recipe. I started with one from Taste of Home, but ended up making several adjustments. Their recipe is double this and makes 30 rolls. Mine is a half batch version made with fast rising yeast (which means less yeast total) and a stand mixer with dough hook attachment. If you prefer, you can knead it by hand. I also used bread flour which gives the rolls a tighter crumb. And lastly, my bake time was a few minutes longer, though that's probably because I made my rolls slightly bigger.
Recipe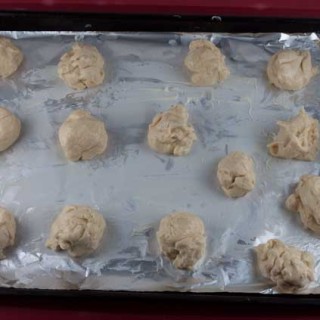 Cottage Cheese Dinner Rolls
Cottage cheese makes these dinner rolls light and fluffy.
Ingredients 
2 ¼

cups

bread flour

(280 to 300 grams)

1

teaspoon

teaspoon salt

1

teaspoon

baking soda

2

tablespoons

sugar

1 ½

teaspoons

fast rising yeast

1

cup

cottage cheese

1

large egg, room temperature

room temperature

¼

cup

very warm water

1

tablespoon

olive oil
Instructions 
Put 1 ¼ cups of the flour, salt, baking soda, sugar and yeast in the bowl of a stand mixer.

In a microwave-safe bowl or glass measure, heat the cottage cheese for about 45 seconds or until very hot. Add the hot cottage cheese, egg and water to the dry mixture and stir to make a soft, wet, dough. Add remaining flour about ¼ cup at a time until dough is slightly firm. Attach the dough hook to the mixer and knead for about 5 minutes or until dough is elastic. It will still cling to the side of the bowl, but it should snap off easily when loosened with a scraper.

Put a tablespoon of olive oil or vegetable in a mixing bowl and swirl it around to coat the sides. Add the dough and turn the dough so that it's coated with oil. Cover and let rise until doubled in size – about 40 minutes. A good spot for doing this is a closed microwave.

Punch dough down and divide into 15 pieces. Shape each piece into a roll and place 2 inches apart on a greased baking sheet. Cover (I use an overturned roasting pan) and let rise until doubled, about 20 minutes.