One of my first little adventures in Chicago was making a trip to Bang Bang Pie and Biscuits for some fresh leaf lard.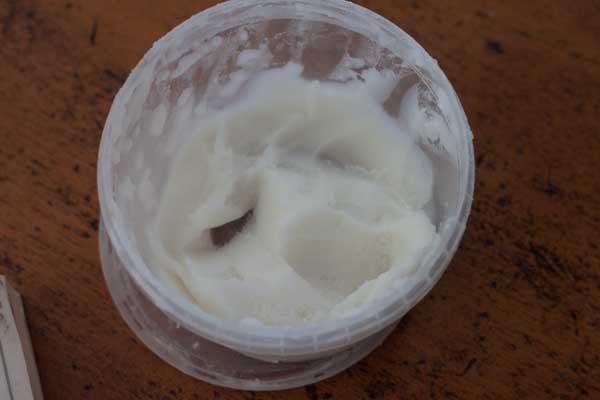 After years of being maligned for health, social and economic reasons, there's a movement to put leaf lard back on the table. It has less saturated fat than butter, enhances the texture of pastries and crusts, and contributes to sustainability by helping use the whole hog. That being said, it still smells like meat. Even the good leaf lard (which is different that the hydrogenated kind sold in grocery stores) smells like fried pork. Or at least mine did.

I'll probably use the rest of the leaf lard in pie crust, but what I've been doing lately is testing it in various cookies. It doesn't have much of an effect on peanut butter cookies and it pretty much ruins the flavor of chocolate chip cookies. However, it takes these ginger cookies to a higher level by giving them a wonderful crunchy and light texture. The only downside to making these is that I feel like I have to apologize in advance or warn people that the cookies are made with lard. Even with all the info on how lard is not really that terrible, it's hard to convince people otherwise and not always worth the side-eye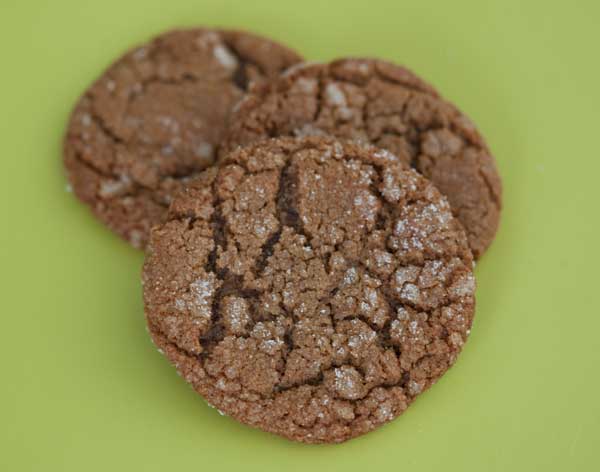 But if you do have some leaf lard and want to try it, make these cookies! In Austin you can buy leaf lard at Dai Due, and here in Chicago you can buy a small tub at the Bang Bang Pie shop in Logan Square. You can also order it on-line from several places.
Recipe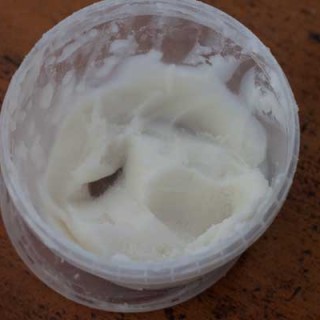 Leaf Lard Ginger Cookies
Ginger cookies made with leaf lard.
Ingredients 
½

cup

plus 2 tablespoons leaf lard

room temperature

1

cup

granulated sugar

1

large egg

¼

cup

light molasses

2

cups

all-purpose flour

2

teaspoons

baking soda

¼

teaspoon

salt

1

tablespoon

ground cinnamon

1

tablespoon

ground ginger

½

tablespoon

ground cloves

¼

teaspoon

freshly ground nutmeg

Sugar for dusting

large crystal if possible
Instructions 
In a large mixing bowl using an electric mixer, beat the lard and sugar until creamy. Add the egg and molasses and continue beating until light and fluffy.

Mix the flour, soda, salt and spices together in another bowl, then gradually stir into the lard mixture to form a soft, easy-to-work-with dough. Chill the dough for 1 hour or until ready to use.

Shape the dough into 1 inch balls. At this point you can chill the shaped balls overnight or go ahead and bake.

Roll the dough balls in sugar and arrange on baking sheets spacing 2 inches apart. Bake at 350 degrees F. for 12 to 15 minutes or until cookies appear set. Remove from baking sheets and let cool completely.
Notes
This recipe was adapted from one of my favorite little cookbooks, Beat That! by Ann Hodgman. Hodgman makes a double batch and bakes her cookies at 375, but I've found my cookies have a more evenly crisp texture when I bake them at 350.