Sometimes good recipes come from weird places. Take Scotch Cookies, for example. The recipe was posted by someone on Reddit who found it while researching a murder that occurred in their old house. The cookies actually have nothing to do with the crime, but the amateur sleuth discovered that one of the neighbors from way back worked at Cushman's Bakery and that this was a popular cookie sold by the bakery. So Reddit being Reddit, the cookies were renamed Murder Cookies. So you can make them for Halloween and call them that, or make them for the holidays and let them go by their true name.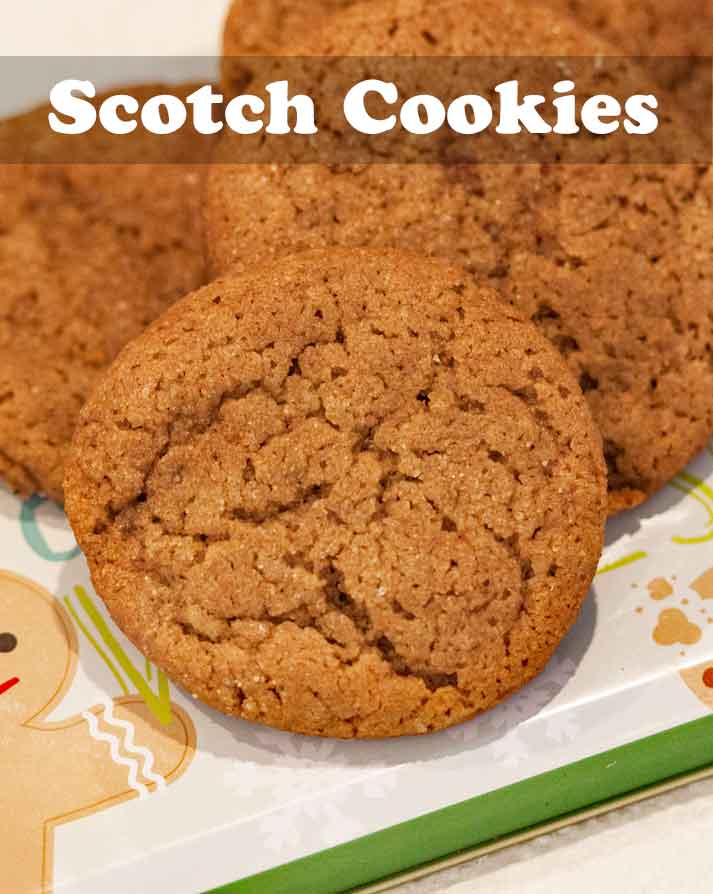 Scotch Cookies and Mace
I made these a while back, and I'm not so sure what I liked more -- making the cookies or reading about their origin. The ingredient list includes shortening, so the cookies have a great texture. Unfortunately they spread more if you try to subtitute butter, so it's best to use shortening or a mix of butter and shortening. Using 100% shortening is probably best. Also, the recipe calls for mace rather than nutmeg. I hadn't used mace in a while, so I bought a jar just for these cookies and probably have not used it since. Nutmeg is a perfectly good substitute.
All in all these were very good. They're not quite as big and soft as my favorite Colossal Ginger Cookies, but the recipe makes more, which is good for holiday baking.
Recipe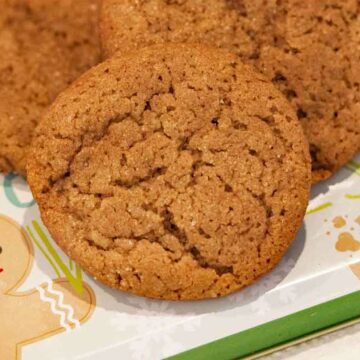 Cushman Bakery Scotch Cookies aka Murder Cookies
Name given by people on the Old Recipes subreddit. The person who shared the recipe found it while researching a murder.
Ingredients 
3 ½

cups

all-purpose flour

2 ½

teaspoons

baking soda

1

teaspoon

salt

1

teaspoon

mace

1

teaspoon

cinnamon

1

cup

shortening or lard**

1 ½

cups

sugar

(300 grams)

½

cup

molasses

1

large

egg

¼

cup

milk
Instructions 
Preheat oven to 350 degrees F.

Whisk the flour baking soda, salt and spices together in a bowl and set aside.

In a mixing bowl, beat the shortening and sugar until light and creamy. Beat in the molasses. Add the egg and stir until blended.

With mixer on lowest speed (or by hand), stir in the flour mixture, adding milk as needed, until you get a soft dough.

Scoop dough into about 38 balls. Roll in sugar if desired.

Arrange dough balls on baking sheets and bake one sheet at a time (you can do two on alternating racks if you prefer) for about 12 minutes or until cookies appear set.

Let cool completely on a wire rack.
Notes
Do not substitute butter or the cookies will spread too much.  If you MUST use butter, use half butter and half shortening or lard.