Sweet & Spicy Baked Flour Tortilla Chips are the reason I buy whole wheat flour tortillas instead of white.  There's something about the flavor of the wheat, cayenne, butter and brown sugar that makes them irresistible. They are a great accompaniment to soup, salad or sandwiches and in my opinion, don't need any sort of dip.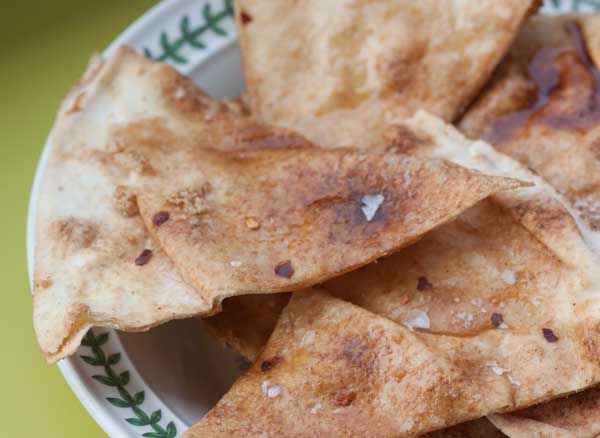 Baked Flour Tortilla Chips
Submitted to Texas Co-op Power's recipe collection by a reader named Linda, I fell in love with these baked tortilla chips early this year and have made them many times since. I usually make them with whole wheat tortillas as the recipe instructs, but I had some giant pita rounds in the freezer and used those for this batch.  They worked nicely, but the flavor and texture of baked tortilla chips with whole wheat flour tortillas is a little better.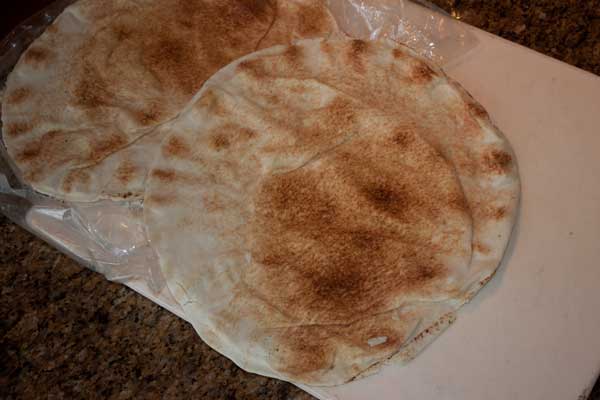 One final note and this is pretty obvious -- chipotle powder is a great substitute for the cayenne. Update: You can make these keto-friendly with brands like La Banderita.
Recipe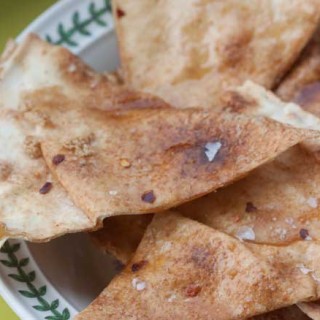 Sweet & Spicy Tortilla Crisps
Sweet & Spicy Tortilla Crisps are baked tortilla chips made with whole wheat flour tortillas, butter, brown sugar and hot pepper.
Ingredients 
6

whole wheat flour tortillas

1

tablespoon

butter

1 ½

teaspoons

water

¼

cup

brown sugar

⅛ to ¼

teaspoon

cayenne pepper or to taste
Instructions 
Preheat oven to 375 degrees.

Combine butter and water in a small microwave-safe bowl and heat until butter is melted. Add brown sugar and stir until smooth.

Spread equal amounts of butter/sugar mixture over tortillas, leaving a ¼ inch border near edges.

Using a pizza cutter, cut each tortilla into 8 wedges.

Lightly sprinkle wedges with cayenne or whatever type hot pepper you prefer.

Arrange tortilla wedges in a single layer on a baking sheet lined with nonstick foil or parchment paper.

Bake 7 to 9 minutes or until sugar mixture is bubbly and chips feel firm.

Let cool on wire racks.