As I mentioned when I posted the Muffin Mix Biscotti, Martha White is partnering with the Country Music Association Awards and has kindly requested I share some recipes with you. So far, it's been really fun! The Muffin Mix Biscotti was a hit, and so was this White Chocolate Raspberry Pie which uses Martha White Wild Berry Muffin Mix as a crust.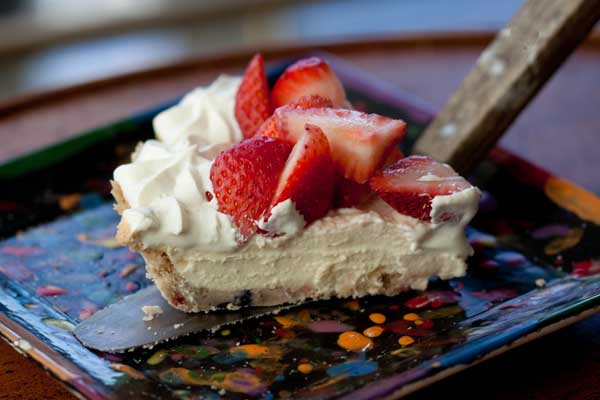 This was such a pleasure to bake. To make the muffin mix crust, you mix finely chopped nuts in with the muffin mix, cut in some butter until the mixture is coarse, press it into the bottom of a 9 inch pie dish, and bake.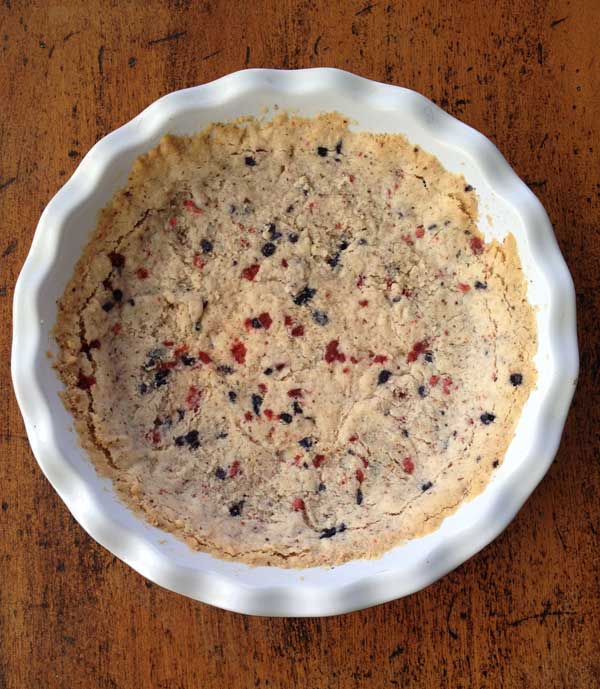 You can use this type of of crust for a variety of pies, but in this case the crust gets filled with a mixture of cream cheese, melted white chips and whipped cream, then topped with fresh fruit. I opted for strawberries instead of raspberries based on price. In the summer, when all of Chicago's farmers markets have raspberries, I'll use them, but the strawberries were great.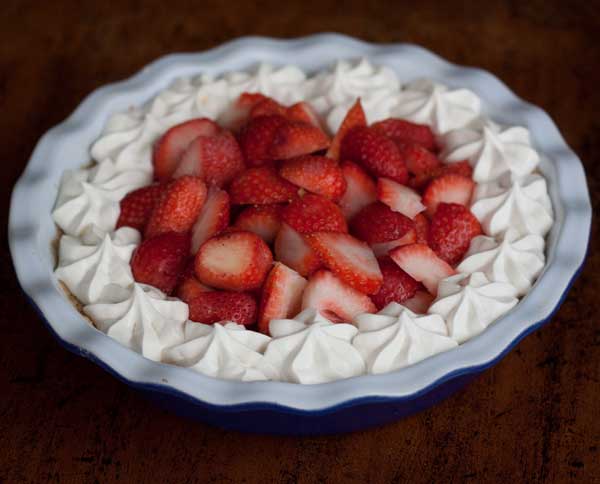 Martha White Baking has some good recipes on their web site. I've been focusing on convenience muffin mix creations, but they have quite a few scratch recipes that call for their all-purpose flour.