Muffin Mix Biscotti is one of my favorite "convenience" recipes, and I wanted to share it with you today to help promote a fun sweepstakes from Martha White Baking.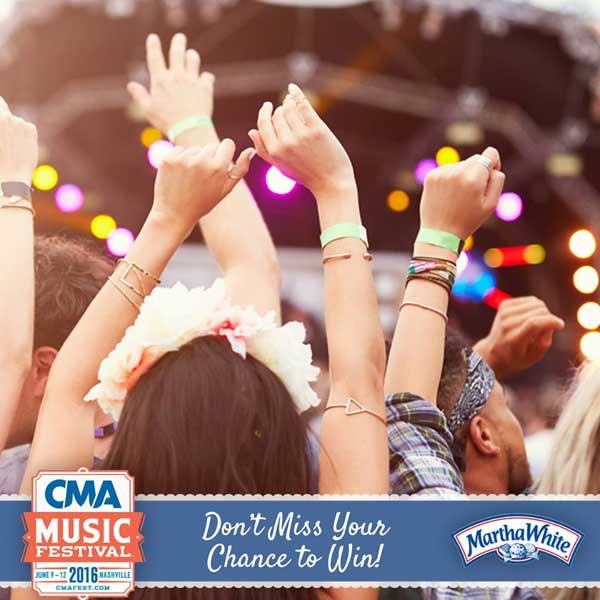 To celebrate the combined heritage of baking and music, Martha White is partnering with the Country Music Association and sending a lucky winner to the CMA awards in June!
Entering is easy. Just click on over to Martha White's facebook page and give it a go. After you've entered, come back and read about Muffin Mix Biscotti.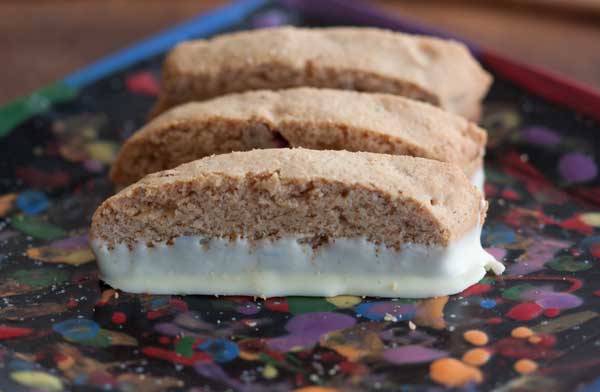 Using Muffin Mix in Biscotti
Okay, back to the cookies! These certainly are not "authentic" biscotti, but some of my friends prefer them to the real thing. And frankly, I love using this recipe because it comes together quickly and you can do it without making a mess. It's still a twice baked cookie so the bake time is considerable, but that's passive time and you can do other things like mull over your outfit and hairstyle for the CMA awards and what recipes you're going to recommend to Trisha Yearwood etc.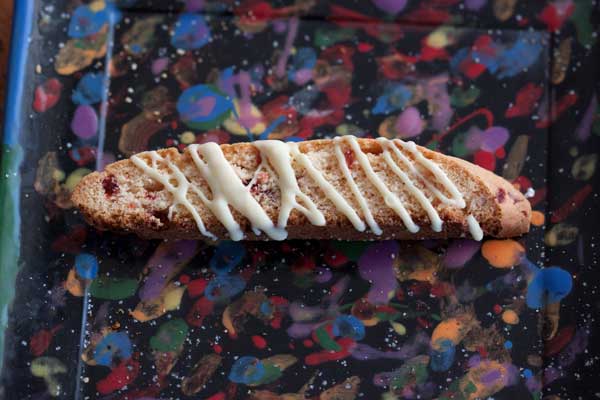 Whatever it is you daydream about, you can do it while you make this biscotti because it doesn't require much concentration. You just mix muffin mix, an egg, oil and a couple of spices (and pecans, if you like nuts) and shape it into a rectangle.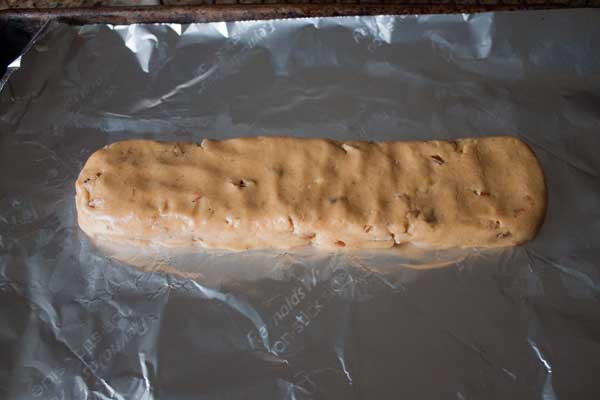 Bake that rectangle.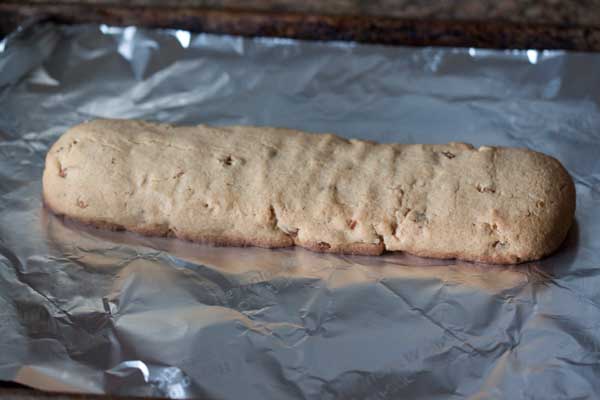 Then slice it up and bake the slices again at a lower temp for 12 minutes. For the cookies in the photo I used Martha White Sweet Potato Muffin Mix and Martha White Strawberry Muffin Mix. If I were a better blogger I would have taken the photo of the bag before I ripped it open, but I was anxious to get baking.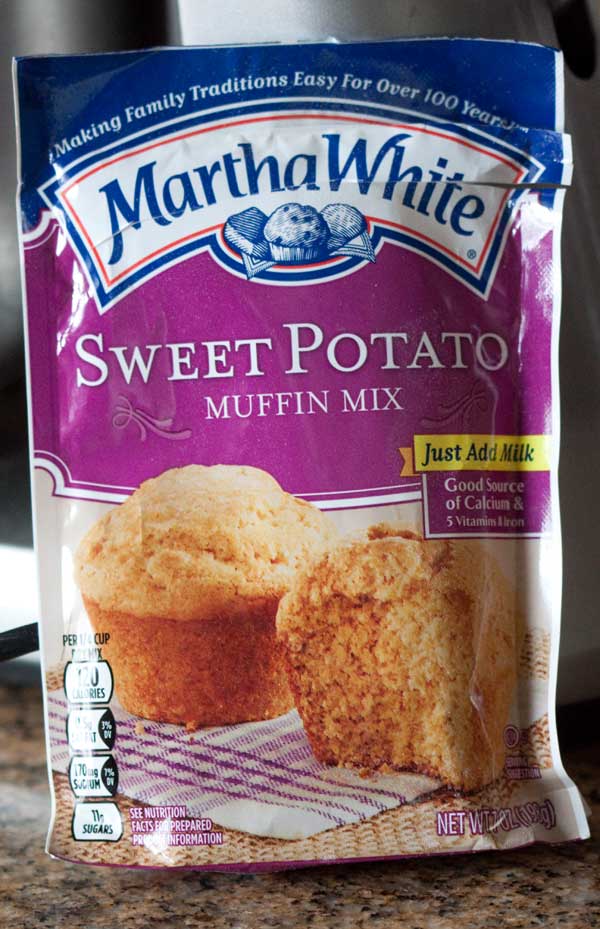 That's obviously the sweet potato flavor, but you can make these cookies with any of the flavors. Keep in mind the consistency of the dough might be a little different depending on the flavor. The sweet potato biscotti dough is stiffer and denser, while the strawberry biscotti dough tends to be stickier and spreads more. But don't worry because both flavors will give you delicious cookies. Dipping them in white chocolate is optional, but I had some around so I did. Hope you try the recipe! You might actually like these cookies more than the real thing because they're a bit softer and easier to bite.
Recipe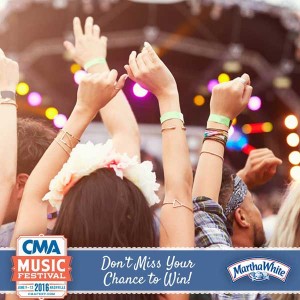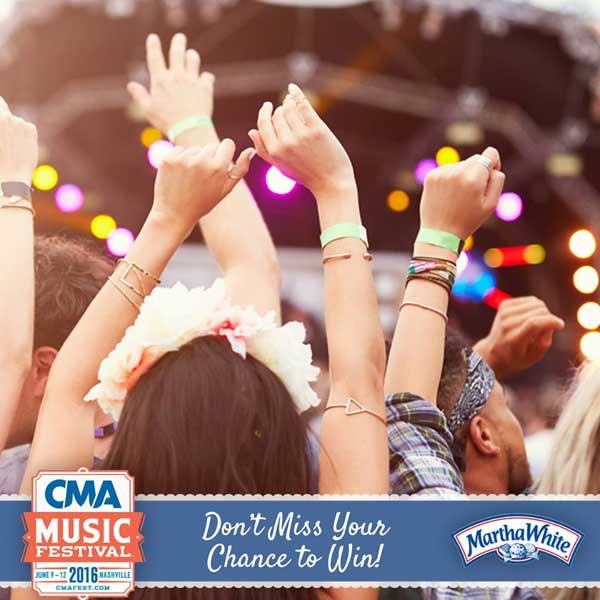 Sweet Potato Muffin Mix Biscotti
Sweet potato flavored biscotti made with Martha White muffin mix.
Ingredients 
1

7 ounce packet Martha White Sweet Potato Muffin Mix

½

teaspoon

cinnamon

¼

teaspoon

ground nutmeg

¼

cup

all purpose flour

1

egg

¼

cup

vegetable oil

½

cup

chopped pecans
Instructions 
Preheat oven to 350 degrees F. Line a baking sheet with nonstick foil.

In a mixing bowl combine muffin mix, spices and flour until well blended. Add the egg and oil and stir until blended, then stir in the pecans.

Empty the dough onto the baking sheet and pat it into a 10x2 inch rectangle.

Bake the rectangle for about 25 minutes, then transfer to a cooling rack and let it cool for 20 minutes.

Slice baked rectangular log slightly on the diagonal into ¾ inch slices and return to the baking sheet, standing pieces so that both sides are exposed (they should stand pretty easily).

Bake slices for about 12 minutes at 325 degrees. Let cool completely.